Re-Entry Programs & Recidivism: The Connection
By Bradley Schwartz
Published: 02/24/2014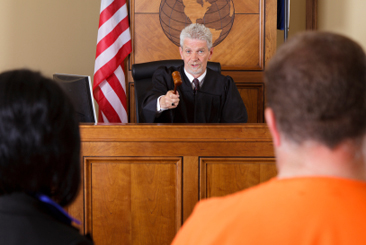 Every year, the pundits have complained about the high recidivism rates in the United States. Approximately 725,000 inmates are released annually from prisons throughout the United States. A 2011 study by the Pew Charitable Trusts' Center on the States indicated that more than 4 in 10 will return to prison within three years. Recidivism rates vary from state to state. California is at the high end with 60 percent and South Carolina is at the low end with 32 percent. Between 2004-2007, 30 percent of individuals released from federal prisons under supervision were returned to prison. Almost half of the individuals returning to prison were re-incarcerated for technical violations and not for new crimes.

Without effective re-entry programs, recidivism will remain high. The returning citizens may have drug and alcohol addictions, 25% have mental health issues, significant numbers are not educated, and a criminal record will exponentially reduce their chances for employment. In some states, the unemployment rate for released inmates is 50 percent. Most importantly, many returning citizens need a stable–safe place to stay upon their release. If these issues are addressed appropriately, recidivism will be reduced.

For example, Michigan spends $35,000 a year to incarcerate an individual. It costs more than $35,000 a year to educate a University of Michigan student. Six years ago, the state decided to focus on the problems of reentry. Michigan now has saved more than $200 million annually by implementing aggressive job placement programs. Robert Satterfield, a 46 year old Michigan resident was imprisoned for almost six years for embezzlement. For months, he was unable to find employment. A successful reentry program, 70Times 7, gave him guidance and training. The program found a job for him with a local metalworking company. During a 16 month period, he received several raises, and was earning $13.00 an hour. The company owner stated that he has six former inmates employed and they were among his best employees.

For our fellow Americans who agonize over alleged coddling of former inmates—effective re-entry programs actually benefit society in the end. Lower recidivism rates translates into lower crime rates, less prisons, more taxpayer's monies available for education, etc., and a more productive society.

Bradley D. Schwartz was an attorney for thirty five years and an inmate for fifteen months. As an attorney, he practiced criminal law and medical malpractice claims. At the age of sixty two, he was incarcerated for fifteen months in the Maryland state prison system for a nonviolent economic crime.

After his release, he launched Prison Path in 2012 to help inmate's families and first time nonviolent defendants face prison. Prison Path provides extensive information about every prison and jail in the United States, posts articles every week about the numerous problems confronting our prison systems and answers questions daily from inmate's families and individuals facing prison.
---