White House, OJJDP Hold Listening Session on Mentoring Children of Incarcerated Parents
By Office of Juvenile Justice and Delinquency Prevention
Published: 03/24/2014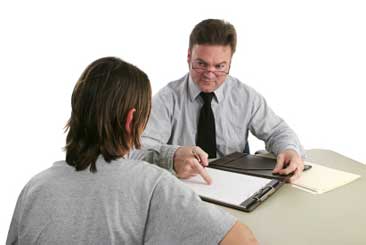 According to a Pew Charitable Trusts report, 1 in every 28 children in the United States has a parent behind bars. The problems these children can experience include financial instability, emotional distress, changes in family structure, problems at school, and social stigma. However, research indicates that supporting healthy and positive relationships between these vulnerable children and their families has the potential to mitigate these negative outcomes.

The White House, the U.S. Department of Justice (DOJ), OJJDP, and other federal agencies are working vigorously across many fronts to help young people affected by a parent's incarceration access the supports and services they need. As part of this commitment, OJJDP organized a 1-day listening session, "Mentoring Children of Incarcerated Parents," in partnership with the White House's Domestic Policy Council and Office of Public Engagement. Held on September 30, 2013, in Washington, DC, the session brought together national experts in mentoring, researchers, youth service providers, parents, and youth to discuss how to improve or enhance mentoring services for these vulnerable children.

"I don't have to tell the group gathered here today that a mentor—one caring adult who is consistently present in a child's life—can make a big difference," OJJDP Administrator Robert L. Listenbee said in his opening remarks. "Good mentors provide a sense of emotional connection, active guidance, and a positive role model."

The session—


Reviewed the existing evidence around practices and strategies for developing successful and lasting mentoring relationships.
Discussed lessons learned from past mentoring grantees, including faith-based models as well as other local community-based models.
Explored the practices of mentoring programs that may be particularly important to consider for children of incarcerated parents and how mentoring programs serving these children are (or should be) different from other mentoring programs.
Identified gaps in research and data about building and sustaining successful mentoring relationships with this population.
Highlighted potential strategies to enhance and disseminate evidence-based or promising practices to relevant stakeholders.
Identified ways OJJDP can help support successful mentoring programs in the future.


Attorney General Eric Holder addresses summit attendees. In addition to insights from national experts in mentoring, the listening session included personal testimony from children of incarcerated parents whose lives have been positively impacted by a mentor. Pictured above in a discussion with researcher Roger Jarjoura (second from right) are (from l. to r.) Shantdella Garcon and Markese Williams, mentees from the U.S. Dream Academy, a national afterschool and mentoring program; and Antoine Brooks, a mentee from Sutton House Inc., a mentoring organization based in the Baltimore, MD, area.

In the coming weeks, OJJDP will release a report summarizing the recommendations provided during the listening session and outlining mentoring strategies targeted to the needs of young people with a parent in prison.

The listening session was planned as a followup to other recent White House events highlighting the issue of children of incarcerated parents. On June 12, 2013, the Administration honored 12 Champions of Change who have dedicated themselves to supporting children of incarcerated parents and their caregivers. The event also announced a comprehensive list of policy and outreach deliverables developed over the past year by the Federal Interagency Working Group for Children of Incarcerated Parents. The deliverables include enhanced training and technical assistance for a range of stakeholders, the development of a model arrest protocol for law enforcement, and efforts to strengthen research and data collection for this unique population.

On August 20, 2013, OJJDP leadership attended a daylong research conference at the White House that brought together scholars and policymakers across professional disciplines to review what is known about the life-course effects of the incarceration of parents on the well-being of children, and to begin to develop policy recommendations based on current research.

In fiscal year 2013, OJJDP provided more than $75 million to support state and national organizations that engage youth in mentoring and in positive activities that help connect youth with caring adults.

As part of this funding commitment, OJJDP continues to support research and demonstration programs to help further understanding of mentoring relationships. OJJDP is launching a new National Mentoring Resource Center, which will provide comprehensive resource, reference, and training materials and advance the implementation of evidence- and research-based mentoring practices. The goal is to enhance the capacity of mentoring organizations to develop, implement, and expand effective mentoring practices nationwide.

Click here to view full report.

Resources:

Numerous government agencies provide services that support children who find themselves impacted by the incarceration of a parent. Information about these resources is available at findyouthinfo.gov.

More information about the June 12 Champions of Change event at the White House is available online.

On July 9, 2013, OJJDP and the Center for Faith-Based and Neighborhood Partnerships at DOJ hosted a Webinar for faith leaders to discuss how to best promote the well-being of youth who have an incarcerated parent. The Webinar is archived on OJJDP's National Training and Technical Assistance Center Web site.
---