Legislative Attention on Prison Administration
By Venancio J. Tesoro, Penal Superintendent IV of the Bureau of Corrections
Published: 03/31/2014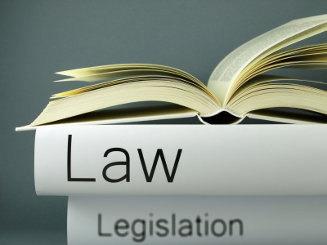 For quite some time, I would even venture to say, for several decades now, it is only at this point that legislative concern has finally dawned on prison administration. Last February 26, 2014, the Bureau of Corrections leadership was invited to attend a public hearing by the Senate Committee on Justice and Human Rights on the proposed Senate Bills concerning prison management. Note the following draft bills were discussed during the public hearing:


Senate Bill Number 686: An Act to Professionalize the Practice of Prison Management Setting Qualifications for Superintendents of the National Prison system and of Wardens of Provincial, City or Municipal Jails. By Senator Loren Legarda.
SBN 1191: An Act Establishing a program entitling prisoners to Additional Time Credit Allowance against their prison sentences to be known as the "Pag-asa ng Paglaya sa Pagbasa" Program and for other purposes. By Senator Ferdinand Marcos Jr.
SBN 1505: An Act Instituting the Former Prisoners Employment Programs and Appropriating Funds Thereof. By Senator Jinggoy Estrada.
SBN 1514: An Act creating a Bureau of Corrections Technical Institute within the New Bilibid Prisons Reservation and the Corectional Institution for Women and appropriating funds therefor. By Senator Jinggoy Estrada.
SBN 1551: An Act adopting the doctrine of "Superior Responsibility" to all actions involving military personnel, members of national police and other civilians involve in law enforcement. By Senator Jinggoy Estrada
SBN 1734: An Act promoting the Corrections and Rehabilitation of criminal offenders and facilitating their reintegration into the community, establishing for the purpose community corrections development center in the each region of the country, appropriating funds therefor and for other purposes. By Senator Ferdinand Marcos Jr.
SBN 1755: An Act providing medical parole to qualified prisoners and setting rules on the grant thereof. By Senator Miriam Santiago.
SBN 1759: An Act to prevent luxurious conditions in prisons. By Senator Santiago.
SBN 1883. An Act Defining the Crime of Betrayal of Duty in the custody of prisoners, providing for additional rules on the imprisonment, detention, confinement and custody of prisoners and detainees, specifying additional work and responsibilities of government personnel charge with.
SBN 81: An Act creating programs for incarcerated parents and their children. By Senator Nancy Binay.
ABN 1757: An Act Creating program for incarcerated mothers and their children. By Senator Miriam Santiago.
Senate Resolution Number 65: Directing the proper senate committee to conduct an inquiry, in aid of legislation, on the reported need to strengthen the degree program offered in the New Bilibid Prison by encouraging more public and private support. By Senator Miriam Santiago.

Whether these proposed bills were a consequent reflex action on the number of celebrated cases brought before the bar of justice or simply as a result of an awareness that corrections is a significant and an integral mechanism for an effective criminal justice administration, the point is that finally, there is responsiveness on the requirement of humanity through our laws.

The absence, if not total silence, for the last several years on how to deal with corrections as an imperative part of our criminal justice mechanism could only mean that the penal system does not merit priority concern. Until a number of controversies involving people in high places would virtually disturb the landscape of our criminal justice system and effectively would ignite an inquiry on what goes on in correctional administration.

There is however one area which all these legislative concerns must have to deal with and the rest of its proponent ideals will be put to rest if conclusively acted upon. It is the issue of decongestion.

Reprinted with permission from philippineprisons.com

Other articles by Tesoro

Venancio J. Tesoro is presently Penal Superintendent IV of the Bureau of Corrections and has written several books on Criminal Justice Administration (specifically Corrections). He is also an academician, Criminology Board Reviewer, public speaker and a certified lecturer of Penology.
---