Back to Tor, Silk Road and Bitcoins
By Art Bowker, Cybercrime Specialist
Published: 03/10/2014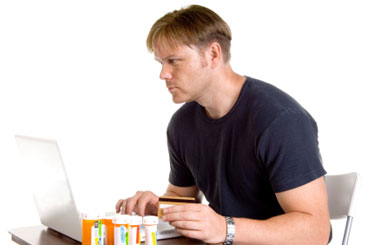 It was a few months back when I first introduced the terms, Tor, Silk Road, and Bitcoins on this forum. Those of you who read my piece recall that drugs were being sold on an underground website located on the Tor network called Silk Road. The currency for this underground website was bitcoins, a digital cyptocurrency. I know. It sounds like the start of a bad science fiction movie but it is all true. Quite a bit has happened since that piece was written which warrants revisiting.

At approximately the same time I introduced the above, law enforcement appeared to be on a Tor offensive, with Silk Road's allegedly leader, Ross Ulbricht, aka, Dread Pirate Roberts (DPR) and several of his alleged co-conspirators arrested and the offending site shut down. Additionally, arrests related to illegal guns sales were also made on another Tor site, called BlackMarket Reloaded, which by the way also sells drugs. But the online drug dealers were not through and launched Silk Road 2.0. Much to their surprise they found that law enforcement was up to the task and two moderators of Silk Road 2.0, who apparently were also involved in the original site, were arrested. It came out last month that Silk Road 2.0, unlike its predecessor, apparently had its assets stolen by hackers as opposed to being seized by law enforcement.

The assets stolen, specifically bitcoins, have also had their ups and downs. When I first mentioned them they were going for about $135 a piece. Early last month they were going for about $800 a piece, only to drop these past few weeks to about $500 a piece. The reasons for this wide price fluctuation are varied but include: the seizure of Silk Road bitcoins, China imposing restrictions, and more recently the public exposure of a bitcoin flaw, transaction malleability. Okay, your head is now officially spinning. Transaction malleability, is that like a trans warp, anti-matter drive used on a starship? Trust me it is not and I promise I will stop using "geek" terms.

Here is something that is not so geek for you to wrap your mind around. An Australian online study involving 9,470 drug using respondents, in three countries (United States, United Kingdom, and Australia) was completed at the end of 2012. Silk Road goods were part of the survey questions. To put this in perspective, Silk Road was only about a year old in 2012. The results of this study were published in the journal, Addiction. According to a news report on this study:
18% of American drug users had used Silk Road "products."
Over three-quarters of the respondents indicated they used Silk Road because it had better-quality of drugs.
Depending upon the country, between 53 and 60 percent bought MDMA, while 35 and 51 percent bought marijuana.
I know this study may be considered skewed because it was an online study, meaning non-online drug users would not be included. But think about it for a moment. After only a year being on the cyber-space corner, 18% of U.S. online drug users had experienced Silk Road products. I am no business major but 18% from nothing in a year seems pretty impressive to me.

So what does this all mean to those of us in corrections? I think it reiterates what I noted in 2011, namely that drug use and sales are going online. We now have large scale sites dealing drugs and a significant number of users consuming drugs obtained online. Users are noting they are buying online based upon quality. What trends can we expect? Stopping drug usage in your own community is one thing. When the entire world becomes an illicit supply chain the task becomes much more difficult to control. We are likely to see more users getting their supply, at least in part, from online sources. I also think if Tor becomes much more user friendly on cell phones we will likely see more underground drug purchases made through cell phones. It can be currently run on an Android phones but it ain't pretty. Android phones by the way can be used to hold a bitcoin wallet, the currency of choice in this underground market place. Instead of looking at an offender with a wad of bills, we may need to start looking at cell phones with bitcoin wallets. On that thought, I left a cigar lit somewhere. Be safe out there in the real world and in cyberspace.

Mr. Bowker has over 27 years' experience in law enforcement/corrections and is recognized as an expert in managing cyber-risk in offender populations. In addition to co-writing Investigating Internet Crimes, 1st Edition: An Introduction to Solving Crimes in Cyberspace, (Syngress, November 2013), he is also the author of The Cybercrime Handbook for Community Corrections: Managing Offender Risk in the 21st Century. In 2013, he was recognized by the Federal Probation and Pretrial Officers Association (FPPOA) and the American Probation and Parole Association (APPA) for his contributions in managing cybercrime risk in offender populations.

Other articles by Bowker:

Visit The Three C's
---