Correctional Officers – Arrogant or Alert?
By Carl ToersBijns, former deputy warden, ASPC Eyman, Florence AZ
Published: 03/24/2014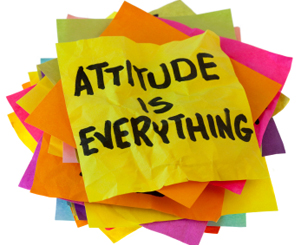 The controversy never stops and I don't think it ever will because most people see cops in a different light depending on how their own personal experiences and contact or relationship stands. I am certainly not an expert or psychoanalyst but I do know why some cops act the way they do and its very similar to how correctional officers act while on duty or off duty. The peacekeeper roles these two occupations share are most analogous in nature. First and foremost let's put one idea to rest immediately, it's rarely about power and control issues.

Wearing a uniform and a badge has psychological effects on people. It represents authority and because authority is something that people may have problems with as far as dealing with it or submitting to the fact, there may be negative consequences for being in such a position. Hence some officers work hard to minimize the appearances of being arrogant or superior to others so that they remain approachable to do their jobs.

Thus the person wearing the uniform is tagged from the moment they enter the picture. This could mean two things; they are either the good guy or the bad guy and it is important that if he or she is perceived to be the bad guy, they [cops] must be aware that someone has an intent to kill or hurt them for either revenge or other unlawful reason. This raises the threat level as law enforcement officers are trained to be in a constant state of alert because they are tagged while in uniform or recognized when off duty.

Being a good guy is something that has consequences that are hard to live by literally. Because they try to be more approachable to people, they stand to risk more than those that separate themselves from the crowd remaining alert at all times. We know that in society we have a hierarchy in social groups and wearing the uniform elevates that status immediately making him or her a target for the bad guy in the group.

Based on that status, it is unfortunate that the "officer friendly' is more likely to be attacked than the officer who is quick to assert a high state of alertness and take some kind of control over the environment. The decision to use force is imminent in any potential conflict- verbal direction and command presence is an instrument of the continuum of force and has to assert the action at the appropriate time to avoid an escalation of force. It is with high weight that an immediate step up in presence may prevent further resistance that could lead to injuries for the officer and the person detained or arrested. Failure to do so may escalate the situation and end up being assaulted or worst.

Remember that correctional officers, unlike the street cops carry no guns and thus are more vulnerable and exposed to violence from convicted felons already in prison for breaking the laws. One can only imagine that because they don't carry guns, their threat levels often exceed those that do carry weapons and are more susceptible to being assaulted or killed by someone with bad intentions to do such an act.


Looking at the FBI study on officers in armed confrontations the data reveals disturbing news for correctional officers not wearing guns. Hence how the officers carry themselves while on duty is very important to avoid being targeted and assaulted. FBI Research on Officers in Armed Confrontations, From Force Science News provided by The Force Science Research Center (05/09/07) reveals: "More often than the officers they (the criminal assailant) attacked, offenders delivered at least some rounds on target in their encounters. Nearly 70% of assailants were successful in that regard with handguns, compared to about 40% of the victim officers, the study found (indicating that the assailant probably fired first). … as it is likely to occur inside a prison – the prisoner will strike first.


Thirty-six of the 50 officers in the study had 'experienced hazardous situations where they had the legal authority' to use deadly force 'but chose not to shoot. "It appeared clear that none of these officers were willing to use deadly force against an offender if other options were available,' the researchers concluded. Officers are taught to request back up when faced with overwhelming odds or dangers.


The offenders were of a different mind-set entirely. … 'They have been exposed to killing after killing, they fully expect to get killed and they don't hesitate to shoot anybody, including a police officer." This is relative to the fact that most felons are repeat offenders and have learned how to make weapons out of contraband and willing to use them on staff that intrude on their "space" or discover their participation in gang or other illicit event.


Behaviorally, the officers killed were described as: friendly and well-liked; tended to use less force than other officers; tended to use force at a later point than other officers in confrontations; tended to use poor tactics, or did not adhere to control procedures (back-up, arrest, etc.); claimed a superior ability to read suspects and situations; tended to look for good in people; and laid back and easy going

The lesson learned here is how you control your demeanor, your position or authority and approach the problem. Along with the fact of not having a firearm or being armed with any weapons except maybe mace chemical spray or a stun gun, complicates the matter to some extent and forces you to draw on other resources and techniques to gain compliance. There is no way this could be interpreted as being arrogant but it certainly explains the state of alertness one has to under when performing this job in such a unpredictable and volatile work environment.

Source:

Uniform Crime Reports Section, Federal Bureau of Investigation, United States Department of Justice. (1992). Killed in the line of duty: A study of selected felonious killings of law enforcement officers. Washington, DC: Author.

Corrections.com author, Carl ToersBijns, (retired), has worked in corrections for over 25 yrs He held positions of a Correctional Officer I, II, III [Captain] Chief of Security Mental Health Treatment Center – Program Director – Associate Warden - Deputy Warden of Administration & Operations. Carl's prison philosophy is all about the safety of the public, staff and inmates, "I believe my strongest quality is that I create strategies that are practical, functional and cost effective."

Other articles by ToersBijns:


---