Plan Ahead
By Correctional Oasis Newsletter: Alice Domann
Published: 04/28/2014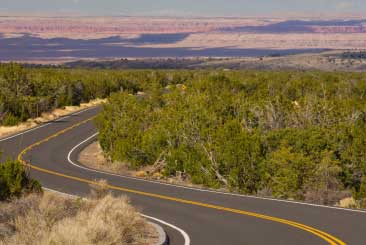 I have been asked how I have managed to maintain all these years in a male institution with such apparent ease. My answer has always been that I was old enough when I started out to know who I was and nobody was going to shake that. So, it occurred to me that maybe there's a key in that. Know who you are, how you want to be known, what you want and how you are going to get it. Maybe that's the start of an "outline" or a "path."

We rarely initiate anything in corrections without a planned form of action. Why should our lives not get the same considered reflection? Whether we make the right choices or the wrong choices, we are responsible for those choices. So, what ARE the most important things in your life? Kids? Relationships? School? Sports? Music? Work? Choose what they are (and choose all that you want). List them in the order of importance to you and how much time you plan on devoting to them each week. What will be your strategies to deal with interruptions like a change in work schedule, working overtime, bringing a rough day home with you? With many of us, work is NOT anywhere near the most important part of our lives, so don't let it overshadow the life you really want to build. Corrections is very intense. It can take over your life if you are not vigilant. The comradeship you feel at work is great, but, that's part-time life. You want to build a whole, full-time life.

Do what you can to leave work at work. Put a picture of your kids, bike, spouse, whatever is important to you, in the car and look at it to visually remove your brain from where it has been, so that by the time you get home you are ready to make the switchover. Find something that works for you. You hear about all the problems corrections people deal with at home and I sometimes wonder if that is because we take the work adrenaline with us and invite the chaotic behavior we are sometimes met with. If we want to change people's reactions to us, we need to change our actions toward them. Once you are at home, you are not on a response team, you are not expected to react to violations of 44-12-10 or whatever else. You're Home. That's the good place. Relax and enjoy those around you. It's OK.

Consider, choose and plan what you want. Write the plan out, refer to it daily and you will be less likely to lose track of what is important to you. Let those around you in on what you are trying to do and ask for help when you need it.

You also have to think about and make decisions about relationships at work. We have married couples at work and others in relationships. It seems to work for those who can leave romance at home and not bring it to work. I decided a long time ago that my personal life and work life were separate. I've seen too many complications from failed or inappropriate relationships and, in a prison, that puts you in a weakened position as far as both staff and inmates are concerned. The job is hard enough without that complication. When you meet the employee who can't respect this as a decision, stand your ground. They will flit off to someone else soon enough. And you can thank God you missed that sorry boat. The women and men who are Corrections Professionals will appreciate your steadfastness and reliability.

There's more to the path. Since corrections can be so consuming, let's make sure we control it before it controls us.

So ask yourself:


Why did you get into corrections?
Did you get into it as a longtime interest or did you need a job and benefits to make a living for your family, or both?
Where does it fit into your life plans?
Do you plan on advancing in rank or to another section of corrections?
If so, what is your timeline?
How do you plan to accomplish this?
Do you want to advance in seniority just enough so you can pick the shift that is most advantageous for your family?
Who do you see as a mentor?
Will they accept you as someone to teach?
What do you need to learn?
Have you decided you don't intend to stay in corrections?
What else do you want to do?
How will you accomplish your new goal?

Consider, choose and make a plan. Nobody can or should tell you how your life is to be lived. That's your job. If you do it, you will practice loving yourself, you will pay proper attention to the important things in your life, and everyone in your life will get a much better YOU.

Reprinted with permission from the Correctional Oasis, March 2014 Volume 11 Issue 3.
---