Public Health Grand Rounds Session Examines Youth Violence Prevention
By Office of Juvenile Justice and Delinquency Prevention
Published: 04/28/2014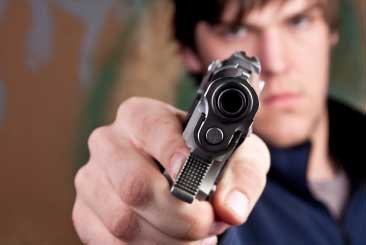 Public health Grand RoundsOn February 18, 2014, OJJDP Administrator Robert L. Listenbee made remarks at a Public Health Grand Rounds session on youth violence prevention, organized by the Centers for Disease Control and Prevention (CDC). Other speakers included Dr. Howard Spivak, director of CDC's Division of Violence Prevention; Dr. Deborah Gorman-Smith, professor at the University of Chicago's School of Social Service Administration; and Sheila B. Savannah, division manager, Office of Health Planning, Evaluation and Program Development, Houston Department of Health and Human Services.

Homicide is the third leading cause of death among young people ages 10 to 24 and accounts for more deaths in this age group than the next six leading causes of death combined. According to the National Survey of Children's Exposure to Violence, which was funded by OJJDP with support from CDC, nearly one-half of children and adolescents surveyed were assaulted at least once in the past year, and more than 1 in 10 were injured in an assault. Youth are also being subjected to other less visible and chronic trauma in their homes and communities. The survey found that 1 in 10 youth suffered from maltreatment, including physical and emotional abuse and neglect, and 1 in 16 were victimized sexually in the past year.

Administrator Listenbee emphasized that children exposed to violence are more likely to abuse drugs and alcohol; suffer from depression, anxiety, and post-traumatic disorders; fail in school and in the workplace; suffer from serious medical problems; and engage in delinquent and criminal behavior. Both committing violent acts and victimization by violence have adverse impacts on a young person's health and development, he said. These impacts can be mitigated through assessment and treatment and the fostering of resiliency.

Administrator Listenbee cited the National Forum on Youth Violence Prevention, now active in 10 cities, as a model of collaboration at the federal and local levels. The forum encourages its member cities to change the way they do business by sharing common challenges and promising strategies across the child welfare, juvenile justice, law enforcement, educational, and other domains, with the goal of comprehensive planning and coordinated action. The U.S. Departments of Justice, Education, Health and Human Services, Housing and Urban Development, and Labor, as well as the White House Office of National Drug Control Policy and the Corporation for National and Community Service, are the forum's federal partners.

Resources:

A video of the Public Health Grand Rounds session on youth violence prevention is available online. To access the National Survey of Children's Exposure to Violence, visit the OJJDP Web site.
---