Corrections Employees – Maximizing your brain
By Carl ToersBijns, former deputy warden, ASPC Eyman, Florence AZ
Published: 06/09/2014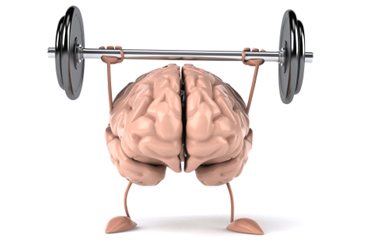 It is no big secret that corrections is more mental than it is physical, sometimes. It seems that prison work is 60 per cent mentally challenging and 40 per cent physical with frequent applying restraints, walking escorts to and from destination points, climbing stairs, walking the cellblocks and sometimes, cell extractions or physical altercations that require a level of fitness that cannot be compromised. Many people think corrections is all physical in nature but the fact is the energy used at work is often spontaneous and low level until a serious incident jumps out and you are on an adrenalin rush for the next couple of hours.

Therefore it is important to have a balanced head. A brain that is ready to act and think at a moment's notice and clear enough to make the right decisions under stress. Most officers have taken up a hobby or physical fitness program to stay in shape but rarely do they plan how to rest their brain. The truth is some facilities has gyms or workout places but none offer employees a brain rest area or a activity fun event to help them relax and make it a moment of fun and creativity.

Most corrections employees work 8 to 16 hours a day. Many work overtime either mandated or volunteering to earn extra wages. Due to these restrictions of free time, many don't find the time to relax and do little for themselves. The brain is much more active – and therefore much more likely to drain – than any other muscle or organ in our bodies. Evidence shows that the brain cycles from highest attention to lowest attention approximately every 90 minutes.

This suggests that you should hit the reset button about that often. One of the best ways to recharge is to engage in something different. After reading policies or post orders for a length of time take a break. Get up and do something completely different. The same goes after you have had a hard day at work and you had to struggle or contest prisoners that were non-compliant or violent. Here are five other ways to give your brain a break during your workday:
Take a moment to do something you love. Being fully engaged in an activity lifts the mood and contributes to feelings of overall well-being. Breaking away from the routine helps the brain slow down and rest.
Get in touch with nature. Being outside activates different brain regions than sitting inside, as most of us do for the majority of our workday. Simple ways to incorporate nature include taking a walk in a nearby park or regularly having lunch outside away from your duty station if permitted.
Be physically active. Exercise is good for our brains. If you can't get in a full workout, don't fret: stretching for five minutes or even using a standing desk makes small changes that can spur creativity and recharge your batteries. Any exercise is better than none.
Do nothing. Taking a nap is unacceptable in this work environment but if a snooze isn't possible, then simply sit in a quiet place and allow yourself to relax for ten minutes. Just as when sleeping, important mental processes occur when we daydream. This is where the buddy system has to be in place to keep you safe.
Brain breaks can make a big difference in your ability to be energized, productive, creative, and innovative. The paradox is that doing less often allows you to do more and be ready for the next challenge you must face as a correctional employee.

Corrections.com author, Carl ToersBijns, (retired), has worked in corrections for over 25 yrs He held positions of a Correctional Officer I, II, III [Captain] Chief of Security Mental Health Treatment Center – Program Director – Associate Warden - Deputy Warden of Administration & Operations. Carl's prison philosophy is all about the safety of the public, staff and inmates, "I believe my strongest quality is that I create strategies that are practical, functional and cost effective."

Other articles by ToersBijns:


---