On the Issue of "VIP Treatment" in Penal Facilities
By Venancio J. Tesoro, Penal Superintendent IV of the Bureau of Corrections
Published: 06/16/2014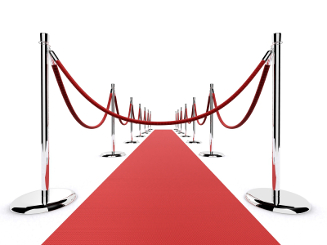 The public has been treated to a spectacle so grand that issues pertaining to the indictment of celebrity personalities being involved in large scale larceny of public funds. It is so controversial it has literally became a staple of news for more than a month without let up. What would happen if these people—legislators, businessmen and those very influential in the corridors of power—would be detained and thereupon after conviction, imprisoned, is what animates people from all walks of life. The majority, however, are doubtful whether these people, more than 200, more than those indicted in the grizzly crime imputed on Ampatuan, would really be punished at all. And if a perchance were to be detained, chances of living comfortably would be arranged. Former Presidents had been accorded such treatments (former President Joseph Estrada was confined in his resort like vacation house in Tanay, Rizal; former President Gloria Arroyo is still in a private suite of the hospital).

Then came the off and on issue on VIP treatment in the penitentiary. It is as if a bunch of prisoners were enjoying privileges which must be denied but inordinately offered on some people on whose stars are friendly to the powers that be. When golf carts were used in penal facilities to fetch dying inmates to be brought to the prison hospital, there was a loud discounted howl. But when a suspected plunderer is brought to trial, complete with all the amenities and security, on expensive convoy from a well ventilated penal facility to the court, there was just a little scream. Indeed, there is a great divide even in the scale of criminal justice treatment.

When an unknown felon goes through the normal course of the judicial system, anything that favors him is seen as criminal. When a celebrity felon goes through the normal course of the judicial system, anything that favors him is seen as technical.

Here, however, is the real score.

When a person is convicted, he becomes a denizen of prison and expected to go through the rigors of regimentation, disciplined climate, gross routine and every conceivable threat obtaining in a highly emotional environment. He may opt to be different from the rest. He may even call on the gods to make him special. He can smuggle a set of golden utensils to match expensive foods delivered to him, walk on imported carpet, install an air conditioning unit, wear expensive clothing and jewelries and try to live through and serve time along with thieves, rapists, murderers a few paces away from him and still he is an inmate, a prey if not a target to be invaded and clobbered. That is not what luxury is all about. That is not even proximate to how one must live in comfort and stability. That is even considered a nightmare. His peers, felons of varying stripes, may swear to heavens that their bountiful fellow is very important but that is merely stretching the limits of sanity. The more important, the more gifted, the more luxurious an inmate is, the lower he occupies in the so called food chain of the prison community.

Imagine a mansion built within a slum community. Or try to wear your best jewels and stroll along a dimly lighted alley where half naked drunk looking denizens ogle at you. If someone thinks it is a delight, then there is a problem somewhere between his ears.

The more amenities an inmate enjoys, the better he looks, the tastier he appears from the standpoint of predators just waiting at the wings. The greater he projects, the worse he becomes. For those observed as given by prison community as "VIP" the more disadvantage he turns out to be. He is subject to internal or communal exploitation. He is seen as a person to be abused, to be harassed, to be humiliated, to be threatened always. While he may be looked up to as important, his capacity to be generous should never lessen unless he intends to be suicidal in the end.

In prison, it is the ordinary person that carries stability and normalcy. While they may endure being faceless, they are never bothered at all. They simply go through the normal process of communal living.

For those treated otherwise, treated with care and in style in prison, it is more of a curse than a blessing.

Reprinted with permission from philippineprisons.com

Other articles by Tesoro

Venancio J. Tesoro is presently Penal Superintendent IV of the Bureau of Corrections and has written several books on Criminal Justice Administration (specifically Corrections). He is also an academician, Criminology Board Reviewer, public speaker and a certified lecturer of Penology.
---