Detainees as Prisoners
By Venancio J. Tesoro, Penal Superintendent IV of the Bureau of Corrections
Published: 06/30/2014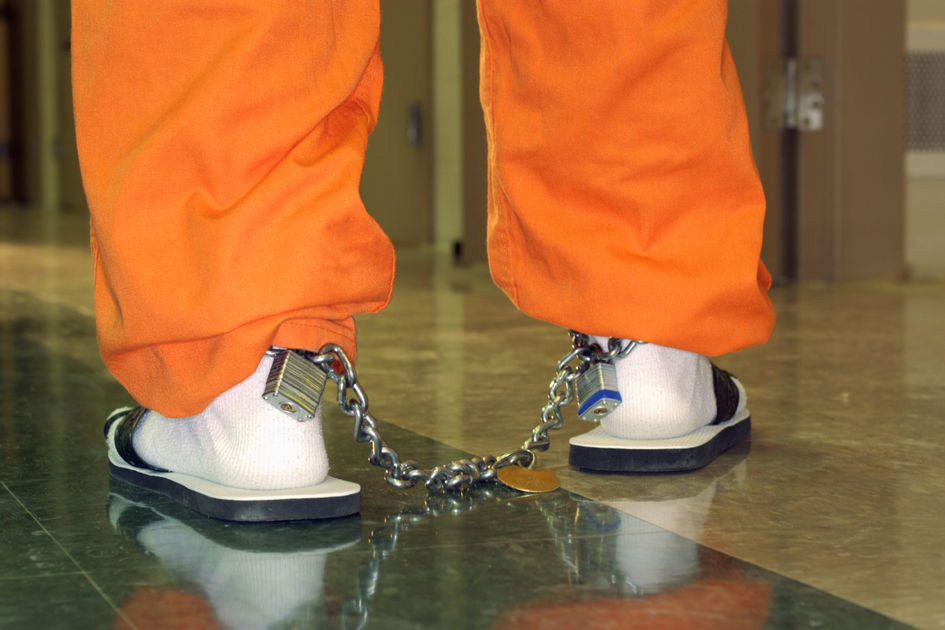 There is a world of a difference between a detainee and a prisoner. A detainee is, well, detained for purposes of avoiding flight during the period of litigation, especially if the charge is one that is not bailable (or if judicial estimation of evidence against the accused is strong). Those who cannot post bail, even if the case is bailable, are held under custody of law in a facility devoted for those similarly situated. They are likewise referred to as detainees. Their guilt has as yet to be determined during trial. They are still, technically speaking, innocent. The constitutional presumption of innocence is still there.

Detainees all over the country are almost the same as the number of prisoners. They are booked and held in various areas depending on the agency where the courts ordered for their security and detention.

While awaiting trial, detainees spend time in a facility supervised by the Bureau of Jail Management and Penology (BJMP) or in some cases, by different groups within the law enforcement fold like the CIDG (Criminal Investigation and Detection Group), NBI (National Bureau of Investigation), PNP Custodial Center. If the agency tasked pursuant to court order mandates the BJMP, the detention facility is either the municipal, city or district jail. In some situations, it is the Provincial Jail under the supervision of the local government.

Detainees are therefore temporarily locked up in a facility not as punishment although the place and condition of the facility where they are lodged are almost if not more pathetic than the penal facility for the convicted. Remember Hubert Webb? After 19 years in prison, he was released through acquittal. That is another story though. Hubert stayed in Paranaque jail during the period of his court hearing. He stayed almost three years. During said period, his skin asthma worsened to the point that he could barely lift his body. He developed skin rashes all over his body. After his conviction and transfer to the national penitentiary where the facility is lighter and more spacious comparatively speaking, his health improved. The point is: detention facilities should reflect and project humane consideration for those temporarily housed. It must have the comfort of a regular house. For all we know, there are still detainees who are actually innocent. Never mind if there are more guilty ones lumped alongside the innocent, the point is, the detention place should not exceed in a negative way what a temporary sanctuary of law should be.

This should not imply though that prisons should be brutal and more incoherent than its counterpart jail or detention facility. As it were, prisons are better areas with better conditions than jails and other detention facilities in terms of spatial consideration. Any facility devoted to be used by those under custody of law, whether it is a waiting room while undergoing trial or a camp intended to secure those serving time, must reflect humane consideration. Well, much more so for detention camps. Until such time the court has pronounced guilt, detainees should only be secured but should never even be imposed any semblance of compulsory prison work or to live in a virtually cramped and restrictive environment (unless the detainee would manifest through writing that he intends to be treated as a regular prisoner and hence his detention be counted fully as deductible period from the penalty when the court has handed down its verdict). Depending on the type of offense charged, detainees are subject to various, specific treatment that is never dehumanizing and demeaning. Remember that there is still the constitutional presumption of innocence yet. One does not need to be cracked open if only to repent. There is nothing yet, until the court has determined, to repent. (This explains the recent court memo on the mandatory 180 days trial period by the courts to issue judgment and the so called "Justice on wheels".)

A detainee must never suffer the inconvenience of incarceration. His case should be taken up to determine the charges. Failing to immediately do this, the criminal justice system merely reinforces a lamentable period when an innocent man would be convinced to seek vengeance, to be hostile, hopeless, suicidal (or homicidal) even if in the end, he would be proven innocent. The scar of incarceration, the curse of communal brutality has been embossed on his soul already.

And we should never be appalled when at the farthest corner, upon the entrance door of serial and heinous crimes you find the man we unjustly detained welcoming you as initiates in a world we helped to create for them.

Reprinted with permission from philippineprisons.com

Other articles by Tesoro

Venancio J. Tesoro is presently Penal Superintendent IV of the Bureau of Corrections and has written several books on Criminal Justice Administration (specifically Corrections). He is also an academician, Criminology Board Reviewer, public speaker and a certified lecturer of Penology.
---