Safety More Important Than Silence
By Katie Johnson, Awareity
Published: 07/21/2014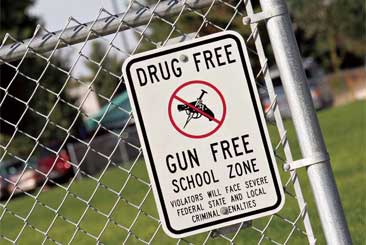 Are you familiar with the popular children's book, Brown Bear, Brown Bear, What do you see? The story steps through a number of animals, "I see a gold fish looking at me"; "I see a purple cat looking at me", but at the end, a teacher says, "Children, Children what do you see?" and the children respond, "We see a brown bear, a black sheep, a gold fish, a yellow dog, etc. – the children see everything! This is true in everyday life. Students are both experiencing and witnessing things school administrators will never know…unless they ask.

In fact, 37% of students said they are aware of an individual that poses a potential risk to their school. It is our responsibility to help these at-risk individuals before their behaviors escalate into tragedy.

With 74 school shootings since Sandy Hook, school safety is and must continue to be a priority as we plan for next year. Bulletproof backpacks, door locks, cameras, and other security tools are being promoted, and while these tools can be useful in the event of an attack, a more proactive and inexpensive solution will be staring back at you in your classroom. Your students' eyes and ears can be the most valuable tool you have to keep your school safe.

In Minnesota, a young man was plotting to kill his family, start a fire at school, set numerous bombs and unleash gunfire on students until police arrived. His plan was thankfully stopped when a young woman noticed him acting suspicious outside of a storage unit. The woman called 911 and police arrived to find the teen among an assortment of gunpowder, pyrotechnic chemicals, ball bearings and a pressure cooker. Lives were saved by that woman acting on a gut feeling that something just wasn't right.

We have seen in several of the recent school attacks that tragically weren't prevented, friends and classmates tormenting themselves that they didn't say something sooner. An interview with Elliott Rodger's former roommate quoted him as saying, "I realized that if I am not surprised that this is something he would have done then why did I not say anything? I just didn't want to put myself out there when it mattered."

Proactively detecting and identifying concerning behaviors and warning signs is critical. In the post incident reports of most school shootings, it is often noted that someone knew or even many people knew or suspected something, but they simply failed to report it to the right people. In fact, the Safe School Initiative revealed that in 80% of targeted shootings, the attacker tells someone of his/her plans prior to the event.

So, how do we get students to share their concerns and "gut feelings"? The first element in implementing a reporting program in schools is to involve the entire school community, your students, staff, faculty, counselors, bus drivers, cafeteria workers, SROs, parents, and community members. Then, you must ensure how and where they can report information is easy to locate, simple to use and can be done anonymously.

When promoting a reporting program, it is important to remind students they are keeping each other safe, and safety is always more important than silence. They are not snitching; they are looking out for each other and providing a voice for less-confident students. As a school, you can work to eliminate common barriers to reporting. In Awareity's 2013 Student Safety Survey, students shared some of the reasons they do not come forward. 38% are scared to make it worse; 31% don't want to be involved; 29% don't believe reporting will help; 27% don't want to be a "snitch"; 22% are scared of what their peers will think/get made fun of; and 20% don't know where to report it.

It may be difficult for students to come forward with information about themselves or their peers, but it is important for school officials to encourage, empower and equip bystanders to do the right things. Teach students why they should take action to help others and about the potentially serious consequences a failure to report can have on their peers. You may even want to share some of the stories about attacks that were prevented when students or others came forward with their concerns or suspicious incidents. Some questions you may want to ask and address as you are implementing your incident reporting process include:
Can students report concerns anonymously?
Is your school's reporting method secure and accessible from anywhere?
Does your school currently have paper forms that are filled out and submitted to administration?
Do front desk personnel receive phone calls that then need to be routed to the appropriate personnel?
Are parents sending e-mails, making phone calls or bring their concerns about bullying with them to parent/teacher conferences?
Does all staff know to report threats to school officials, even when the incident is handled and resolved within the classroom?
However, even more critical is what the school then does with those reports. A question many will then ask is, where does this information go? Is it just e-mailed to law enforcement or to the principal? How does anyone know if their report will be heard and acted upon, or if it will be swept under the rug?

A current survey revealed that students felt like even when they had reported a bullying incident, things got better only 15% of the time. If reports are ignored, not acted upon in a timely manner, or inadequately addressed, not only will reports stop coming in, but students will lose all trust in the school administration and their ability to keep them safe. All reports from students, staff and others must be met with decisive action, an immediate investigation, and fair consequences in order for kids not to lose confidence in the school's capacity to act. Once students see school officials are serious and are taking proactive actions to prevent bullying and other threatening behaviors, the school climate will improve.

If a potential threat is identified, schools must have clearly defined strategies in place for investigating, assessing and responding to the report. Many schools have included an online form on their website that allows students and parents to submit concerns. However, once that report is e-mailed to the designated person's inbox, the documentation (and in turn accountability) stops. Implementing comprehensive tools for tracking and documenting all actions taken and sharing these steps between team members, connecting related reports, and setting tasks/reminders to follow-up on ongoing situations can ensure no student slips through the cracks. Having this legal due diligence in place makes school administrators and staff more accountable to both students and their families.

It is also important to involve all necessary parties and staff. An effective threat assessment team may include district staff, principals, assistant principals, SROs, counselors, student services, social workers and even teachers. After all, a counselor may know about potential contributing factors to violence that a principal would not be aware of. During an investigation, team members may want to review student records, student history, current and past relationships, social media accounts, recent disciplinary and school performance history and the presence of known problems in the life of the student. All of this information is important and should be documented during the investigation.

All administrators and threat assessment team members investigating and responding to reports must receive ongoing training. How does the team plan to proactively monitor concerns? How do they determine risk level (low, moderate, high, imminent)? Do team members know how to objectively perform assessments? How does the team proactively monitor concerns, document actions and follow up on responses? Are guidelines for conducting investigations consistent? Who on the team is responsible for monitoring the ongoing status of the student and notifying the team of any change in status or additional information that would be cause for a re- assessment? When are referrals for assistance made? Establishing working relationships and coordinating with community resources like mental health and law enforcement is critical in formulating effective intervention and prevention strategies.

How are team members documenting actions taken in meetings, phone calls, paper notes, follow-ups with parents, spreadsheets, etc.? Do you have audit-ready, legal-ready documentation if your school was involved in a negligence lawsuit? Can you show all the steps you took to ensure the situation was resolved/eliminate its recurrence? Are cases monitored ongoing? If student has been suspended, changed schools, moved, graduated, etc.?

These questions and more all need to be answered as schools and communities continue to work to provide a safe and secure learning environment for their students and staff. Lessons learned have shown that just having a simple incident reporting form is not enough. It is what is done after reports come in that saves lives.

Over 400 schools across 18 states and Canada are currently using Awareity's comprehensive TIPS prevention platform to gather critical information from their school community and effectively coordinate threat assessment and response efforts across their districts.

Katie Johnson is the VP of Client Services and Marketing for Awareity, a leading provider of incident management and threat assessment tools. After graduating from the University of Nebraska – Lincoln in 2005, Katie has helped grow and expand Awareity's services, including the introduction of their next-generation prevention platform, TIPS. In 2012, Katie became a mom to a beautiful little girl, enhancing her passion for student safety. She can be reached at Katie.johnson@awareity.com.
---