CSG Justice Center Provides Roadmap for State and Local Governments to Improve Outcomes for Youth in Juvenile Justice System
By Council of State Governments Justice Center
Published: 08/04/2014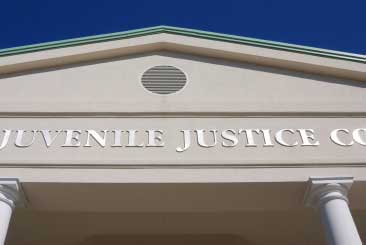 WASHINGTON, D.C. – The Council of State Governments (CSG) Justice Center, along with the National Reentry Resource Center (NRRC), has released two publications explaining what state and local governments can do to improve outcomes for youth who come into contact with the juvenile justice system.


"Like so many other states now across the country, my state has dramatically reduced the number of youth in confinement," said Tom Stickrath, head of Ohio's Bureau of Criminal Investigation and former director of Ohio's Department of Youth Services. "For that, we owe a huge debt of gratitude to organizations like the John D. and Catherine T. MacArthur Foundation and the Annie E. Casey Foundation, as well as the Office of Juvenile Justice and Delinquency Prevention. The next step is to make sure that we're not only lowering the census of our juvenile correctional facilities, but that we produce good outcomes for these kids. These publications take a big step toward helping accomplish that."

The first publication, "Measuring and Using Juvenile Recidivism Data to Inform Policy, Practice, and Resource Allocation," surveyed all 50 states' juvenile correctional agencies and found that 20 percent of those agencies do not track the rates of youth reoffending. Of the 39 states that do track recidivism data, most consider only one type of contact with the justice system, stopping short of determining, for example, whether the youth was later incarcerated in the adult system.

"A fairly good axiom in government is what doesn't get measured doesn't get done," said Vermont State Sen. Richard Sears, who serves on CSG Justice Center Board and chairs his state's Senate Judiciary Committee. "I'm proud of our efforts to keep youth out of detention facilities, but that, in and of itself, isn't success. Legislators want user-friendly data explaining how need to know how our youth respond to their supervision and various types of treatment programs, so that we might learn more and ultimately improve how we supervise and support them."

There has been significant progress in juvenile justice reform, with youth confinement rates cut in half from 1997 to 2011 and juvenile arrest rates at their lowest level in more than 30 years. But as lower-risk youth have successfully been redirected from incarceration, progress is still needed to track, and ultimately improve, the outcomes of those higher-risk youth and others previously under supervision.

"Through our Models for Change initiative, we have seen states and counties across the country improve their juvenile justice systems over the past 15 years through meaningful reforms, but there is much work left to be done," said Laurie Garduque, director for Justice Reform at the MacArthur Foundation. "These publications push the field to accelerate progress toward more effective, fair, and developmentally appropriate policies and practices that will increase the future life chances of these youth to succeed."

To ensure states are not only obtaining more data to guide their programs, the CSG Justice Center also released Core Principles for Reducing Recidivism and Improving Other Outcomes for Youth in the Juvenile Justice System,a white paper that offers guiding principles and recommendations based on what's been proven to work to reduce recidivism. Those recommendations, which range from engaging family in decisions regarding a child to moving away from curfew laws and "scared straight" programs, are also offered with concrete examples of states that have succeeded by employing these strategies.

"What's valuable about this white paper is that it distills a great deal of dense information from journal articles into actionable recommendations," said Edward Mulvey, director of the Law and Psychiatry Program at the University of Pittsburgh Medical School and principal investigator on the Pathways to Desistance study, an investigation of the paths that youth with serious offenses take upon leaving the juvenile justice system.

The CSG Justice Center also announced partnerships with five states to test the implementation of the recommendations outlined in the reports: Utah, Tennessee, Nebraska, Kansas and Pennsylvania.

"We can talk about the programs, services and treatment we provide, but good intentions alone won't reduce the likelihood of reoffending," said Susan Burke, director of Utah's Division of Juvenile Justice Services. "This white paper released [Monday] summarizes, in one comprehensive document, the new lens through which we should be viewing each state system. I, for one, am eager to get started."

Timed to this release of the publications and the announcement of the five piloting states, members of Congress will discussed the publications during a briefing at the Russell Senate Office Building.

To access copies of the reports, a live-stream of today's Hill briefing, or for more information on the CSG Justice Center, visit www.csgjusticecenter.org.

About The Council of State Governments Justice Center
The Council of State Governments Justice Center is a national nonprofit organization that serves policymakers at the local, state and federal levels from all branches of government. The Justice Center provides practical, nonpartisan advice and consensus-driven strategies – informed by available evidence – to increase public safety and strengthen communities.
---