Off the Clock: What practitioners do in their leisure time
By Terry Campbell, Professor, Purdue University Global
Published: 08/11/2014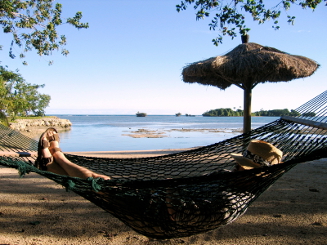 We have a very good topic for discussion this month. Off the clock, what do practitioners do in their leisure time? To respond to this question may not be as easy as one thinks. Our chosen activities can be positive or negative. Are we maintaining healthy lifestyles or the opposite? In this article, I will address the following areas of importance:
Our chosen career path-job itself
Outside activities: Positive/Negative
Do a self-assessment
Results: Satisfied or change is necessary
Seek assistance if required
Commitment: Today is a new day!
Chosen Career Path

I want to begin by asking you the following questions.
Do you remember how proud you were upon learning you received the corrections position?
Do you remember when you attended the training academy and soon realized you made it, and would graduate?
Do you remember your first day on the job and perhaps asked yourself; What did I get myself involved in?
The values, integrity, pride, and professionalism learned then, is this still in place today and strongly believed?
As you work toward completing in-service training activities, continue to maintain certifications, work toward completing promotion requirements, you soon recognize you have a lot of time, energy, and commitment invested in your chosen career. If you choose to remain and retire, you also must identify and commit too. A corrections professional will see more violence and tragic events on a daily basis than most people in a lifetime. At the conclusion of your work day, leave the job behind. Avoid developing the attitude; 'this place cannot operate properly when I am not here.' This is one of the reasons for shifts. Granted, the experience you bring to the field is extensive and recognized by administration. Yet one real fact remains and is difficult to accept by some; 'this place was here before I came and will be here when I leave.' If you want to leave a legacy, make sure the legacy is positive.

Positive activities you will participate in during leisure times

For this topic there is very limited research data. I am basing the following information on my personal experiences and comments from other officers I worked with and know. These activities are not ranked in any particular order:
Visit with family and friends
part-time job
work out and other recreational activities
training requirements
continuing education
church activities
rest
professional development/in-service training
read
music
have a drink (moderate)
Negative activities
Drink alcohol (excessive)
drug use and/or experimentation
do not want to talk about the job
become withdrawn
over eat; lack of exercise
daily work pressures with no relief
witness and/or involved in a critical incident
named as a defendant in litigation
family problems
cannot sleep
*These are early warning signs here that need to be recognized and corrective action taken

Suggestions

You must maintain a positive attitude at home and the work place. Your home, family, and friends are important to you. Communicate with them and enjoy life. Avoid getting into a rut and if you do, know what positive steps to take. Remember your work and family obligations, do not lose focus on these. As soon as possible, learn how to enjoy your time off. The sooner you learn this the better you will feel.

Overview

You can do a self-assessment and ask yourself the following questions:
Do you know how to relax and enjoy life outside of the workplace?
Look in the mirror and do you like what you see?
When you get up and prepare to leave for work, does your attitude change?
Do you dread going home at night?
Have your eating habits and other activities diminished?
Are you able to sleep at night?
When was the last time you saw a doctor or had a physical?
If you answered no to any of these questions, now is the time for you to recognize some change is necessary in your lifestyles. The results may not only be physical but mental as well. Let's face it; you work in a very exhausting field at times that is both a physical and mental strain. Also, you are not as young when you entered the field of corrections.

Remember when you first began your corrections employment and the excitement and dedication you had upon finding out you were going to be attending the training academy? You were going to work in a field where many people cannot. You did not allow the job to interfere with family and friends. Over the years some of you may have experienced some of the factors I mentioned previously. Today is a new day and time for you to reclaim your positive lifestyles and reconnect with family and friends. You are a positive role model for others and a 'true professional.' Take advantage of those services provided by your employer and insurance provider. You can also contact additional services in the community for assistance. You control your lifestyle to a certain extent and want to be around to enjoy retirement. Take a few minutes and complete the self-assessment and take time to share your views and thoughts with others.

Good luck!

Terry Campbell is a criminal justice professor at Kaplan University, School of Public Safety and has more than 20 years of experience in corrections and policing. He has served in various roles, including prison warden and parole administrator, for the Arkansas Department of Corrections. Terry may be reached at tcampbell@kaplan.edu.

Other articles by Campbell


---