The Prison Officer
By Venancio J. Tesoro, Penal Superintendent IV of the Bureau of Corrections
Published: 10/13/2014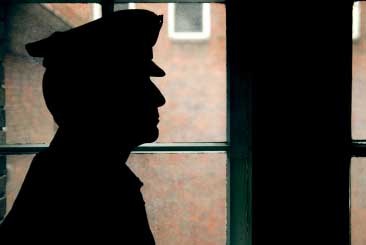 Prison Service
For quite some time, prison work was never a profession. It was not even called a career. It was just an appendage of criminal justice administration where the role of custodians were merely to lock and unlock gates, watch over inmates and spend time within the facility donning uniforms like inmates but standing outside the dormitory as guards.

Not much of a skill is needed, just plain vigilance as in watching a small garden patch. There was nothing mental in the job. Everything was conducted though routine. It was very much like being imprisoned too in a way. The difference was on emotion. The officer feels a certain degree of superiority while the inmate must project inferiority as a matter of course. Both were spending time virtually within an enclosed sphere.

Corrections
Years later, penology grew into a major academic course and rehabilitation took over the retributive character of prison facilities. Prison officers no longer are seen as unemotional fixture in the camp. They become part of the prison community as trained authorities in the maintenance of order and discipline. They are likewise presumed as beacons during confusion and as catalysts during times of conflagration. Prisons have evolved into a friendly community more than a forced mixture of strangers.

It is in this milieu where the prison officers work as social agents. It is likewise in this setting where prisoners serve time according to the prescription of law. Prison service has turned into a science called Corrections.

Prison Challenges
However, the greater part of adjustment is borne by the officer. He belongs to the free community but must shed himself of its interactive orientation when dealing with inmates. The prison community is a marginal place where depression is almost the order of the day.

The prison community is the reverse of the free community, not only in its physical component but largely on its emotional facade. What makes a free man happy would make an inmate sad. The thought of loved ones trigger a smile to a freeman while it elicits misery to an inmate. The officer must therefore alter his perceptions in order to understand his environment.

The officer, during his shift, must be conscious of his sensitive surrounding, the sound bytes of his wards, the movement of his fellow officers, even the prevailing faction in his area of responsibility. He need not be considerate because he is there only to be objective. His belief, irrelevant in an area where people's world-view, predominates the character of his relationship in the communal field. He is there not to preside over the community but maintain the subdued temperament of the inmates through his presence.

Prison Confrontation
The temptations on his post are glaring, it stares him in the eye. It is there round the clock. At the post tower, there were surreptitious offers for him to throw something on the ground, contrabands most likely. At the yard, there were personal errands requested; in the office, for certain administrative remedies or institutional privileges; all of these have corresponding values haggled or negotiated. These are intended to bend or break rules, others completely illegal or illicit.

Although most of those requested have no criminal ingredient, it definitely tests the mettle of the officer. After all, things or matters sought are intended to make a highly controlled environment humane and less painful to live through so it seems.

Final Count
The final test however rest on how the prison officer carries his principle. Should he fail, he suffers more than what he was constantly witnessing in his work place. If he wins, he graduates in life full of wisdom and contentment.

Reprinted with permission from philippineprisons.com

Other articles by Tesoro

Venancio J. Tesoro is presently Penal Superintendent IV of the Bureau of Corrections and has written several books on Criminal Justice Administration (specifically Corrections). He is also an academician, Criminology Board Reviewer, public speaker and a certified lecturer of Penology.
---