Coverage of Current Health Issues and Programs
By Terry Campbell, Professor, Purdue University Global
Published: 10/27/2014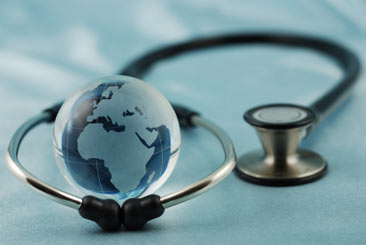 I recall from my early corrections' days and academy experiences discussions and training for various health areas. At that time, and even today, I have an interest in this area. I wanted to expand my knowledge base and also understand steps necessary for decontamination. This would allow me to properly be disinfected and not carry any diseases home. As we all know, all types of disease exists within our jails and prisons. At the same time, staff has to understand the policy and procedures in place when injuries occur to inmates and staff. This includes having the person(s) seen by medical staff and complete reports. I strongly support the idea of continuing education.

Officers and staff are assigned various protective equipment and trained in its usage. How many times have you witnessed officers not using this protective equipment or after an incident refusing to be seen by medical personnel and even go through the decontamination process? This never made much sense to me and I chose to ignore the 'macho syndrome' and focus on safety first.

I want to begin by discussing health issues and programs not only within our jails and prisons for inmates and/or offenders, but also for staff. The first areas I will discuss are infectious disease, chronic disease, and additional data and topics. I conducted some research via the internet and within seconds I obtained ample information for these topics. The information I obtained is from the Centers for Disease Control and Prevention (CDC). The following are some of the more common infectious diseases found in our jails and prisons. For each of these areas I provided a website for use: http://www.cdc.gov. I was familiar with these diseases except for MRSA. This peeked my interest and additional research was required.
Hepatitis
HIV/AIDS
MRSA (Methicillin-resistant Bacteria that is resistant)
Sexually Transmitted Diseases
Tuberculosis
I am not going to provide discussion for each of these areas. We are familiar with most of these and I provided a link for additional research. However, I do want to spend a few minutes to discuss tuberculosis (TB). TB "is a disease caused by bacteria that are spread through the air from person to person, if not treated properly, TB disease can be fatal." We must understand this is a disease that can be easily spread and our immigration facilities, jails, and prisons are still experiencing TB concerns. This not only affects the inmate/offenders population, but staff as well.

If left untreated, this poses a serious public health concern. I cannot recall the number of times I have been tested over the years while working in corrections. Once diagnosed, this is easily treatable. Like so many of the infectious diseases we have to be aware and cautious anytime offenders and/or inmates are housed in 'close living quarters; persons with a history of injection drug use; and persons with other medical conditions.' (http://www.cdc.gov/tb/).

The next area is chronic disease. You are also probably familiar with these and quite possibly are being treated for some. (http://www.cdc.gov). This list contains some of the major chronic diseases. These are medical problems many of the offenders and/or inmates face.
Arthritis
Asthma
Cancer
Diabetes
Heart Disease
High Blood Pressure
Stroke
I want you to take some time and visit the following site: Correctional and Public Health Resources by State. http://www.cdc.gov/correctionalhealth/map.html. Click this link address and you will see a map of the United States. Click on a state and you will see the following:
Interactive Map (Click on a state) and you will see State Agencies, State Department of Corrections, and State Department of Public Health
Data & Statistics and you will see State Correctional Statistics, Chronic Disease Profile, and State Health Profile. You can click on any of these areas and additional information will be provided. This is easy to use and contains useful information.
The next area needs to be mentioned even though there are not active cases we are aware of yet. The Ebola problem; there is no way for certain to determine who has been in contact with this. Since we deal with visitation in our facilities this can easily appear in the near future. The President and CDC are taking proactive steps to control for this problem. This is another good area to research and build upon your knowledge base.

The last area I will discuss focuses on staff health. I mentioned in a previous article the importance of maintaining our health. This not only includes physical, but mental health as well. We work in a stressful environment and must be on top of our game daily. There are just too many variables out there that can trigger an incident. Some we have control over and some we do not. The key is to be prepared mentally and physically to deal with any of the likely incidents. Unfortunately, and all too often, we have seen some of our staff in poor physical shape and they can become a security as well as a health concern. Ask yourself these questions: When was the last time I had a physical? What medications am I taking? How much alcohol do you use on a daily basis? Is your home and family life deteriorating? If you answered yes to any of these questions, perhaps it is time to do a personal assessment and seek some professional assistance. I want to see you lead a happy and healthy life. We all strive to put in our time and reach retirement age. Early intervention is a key not only for you but your family as well. I did not discuss the topic of mental health in our prisons. This is a separate topic and one equally important that will be discussed in another article.

Terry Campbell is a criminal justice professor at Kaplan University, School of Public Safety and has more than 20 years of experience in corrections and policing. He has served in various roles, including prison warden and parole administrator, for the Arkansas Department of Corrections. Terry may be reached at tcampbell@kaplan.edu.

Other articles by Campbell


---