Should Your Next Floor be Concrete?
By Sean Martschinke
Published: 11/17/2014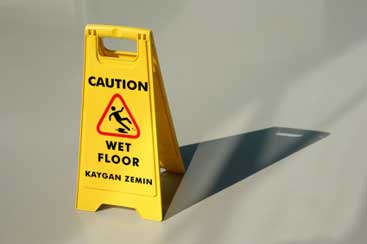 When a large grocery store in the Chicago area remodeled one of its older stores, regular patrons were a bit surprised to see the new flooring. Instead of a traditional tile, laminated wood, or even a terrazzo floor, the new floor was concrete. There were numerous beneficial reasons why the grocery chain selected concrete flooring and many can also apply to a new or renovated correctional facility.

Among these benefits are the following:
Properly installed and maintained, concrete has a very smooth surface that tends to reflect light, providing a very clean and bright appearance.
Concrete is considered a low-maintenance floor covering.
New technologies allow concrete to be made and poured without traditional urethane and epoxy coatings, which tend to have high levels of volatile organic compounds (VOCs) that can negatively affect indoor air quality.
Concrete, while not the most inexpensive floor covering, does tend to be one of the least expensive to clean and maintain.
Unlike other hard surface floors, depending on the desired appearance, concrete does not need to be stripped and refinished.
Concrete is highly durable; in fact, it is one of the most durable floor coverings available.
While concrete is a low-maintenance floor covering, it is not a no-maintenance floor; it does require some maintenance in order for it to look its best and maintain its durability. However, before exploring these maintenance needs, we should clarify exactly what concrete is.

Concrete is a poured floor made of cement, water, aggregates such as stone, sand, or gravel, and bonding agents. These ingredients are mixed, poured onto the subfloor, leveled, and then allowed to "cure." Curing is a process in which the moisture in the mixture evaporates, allowing the floor to be thoroughly dry.

At this point, once the floor has cured, nothing should be done to the floor for at least 30 days, other than dust mopping or vacuuming with a backpack vacuum cleaner. The goal is for the cement and its ingredients to dry and harden thoroughly before any floor care chemicals or related products are used on the floor.

Concrete Maintenance Needs

When it comes to the maintenance of concrete floors, one of the first considerations after the concrete has been installed and allowed to cure for 30 days is whether or not to seal the floor. A sealant will help protect the floor because concrete is porous. Without a sealant, moisture and debris can accumulate, which not only may become unsightly, but it also could cause germs and bacteria to develop in the pores, impacting the overall health of the correctional facility.

Because of this, a sealant is recommended, even if the desired look of the floor is a plain, non-glossy appearance. There are sealants available that produce a "matte" finish, which appears as little or no gloss, and ones that offer just a light gloss. Always apply the sealant after the floor has been thoroughly cleaned.

Once the floor has been cleaned and a sealant applied, the floor should be damp-mopped on a regular basis using a neutral cleaner. If the floor covers a relatively large area, which is likely in a correctional facility, instead of mopping, an automatic scrubber should be considered. An effective auto scrubber can clean, scrub, and dry a floor dramatically faster than manual mopping, which also requires waiting for the floor to air-dry.

Further, at least one equipment manufacturer now makes a variety of auto scrubbers, including equipment with rotary pads or cylindrical brush technology, in an assortment of sizes to address different floor cleaning situations. (See Sidebar: Which is Easier to Use?)

Concrete floors should also be dust-mopped or vacuumed with a backpack, as mentioned earlier. In a correctional facility, a backpack may be a more effective option for a number of reasons. Dust mopping collects dust and debris, but it also has a tendency to push dust and debris into the crevices and pores of the floor, which can become difficult to remove over time. Further, dust mopping can have a negative impact on indoor air quality. Dust is literally pushed into the air and this can be a cause for concern in any type of facility, but especially in a correctional facility where inmates and staff are present on a 24/7 basis.

An effective backpack, on the other hand, features a high-efficiency air filtration system that prevents virtually all dust from being released into the air. Further, many of the problems with earlier backpacks, such as heavy weight, vibration, and discomfort, have been eliminated on some newer systems. With at least one new backpack system, the harness is actually made by a manufacturer of camping backpacks, often used for tracking and long-distance climbing.

Finally, if a sealant has been applied, it will likely need to be reapplied eventually, especially in heavily trafficked areas. In most cases, the sealant used on concrete floors is a penetrating sealant, also known as an impregnating sealant. This type of sealant does not usually have to be stripped off the floor—a time-consuming and often costly process. Typically, a fresh coat of sealant can be applied right on top, once again providing evidence that concrete is a low-maintenance floor covering option.

Rotary or Cylindrical Brush: Which is Easier to Use?
Without going into the pros and cons of rotary and cylindrical brush floor machines, there is one issue everyone agrees on: a cylindrical brush machine is very easy to use and learn to use. Sometimes rotary machines are referred to as "swing" rotary machines. The name is applicable, if for no other reason, because they have a tendency to swing left and right as used. On the other hand, a cylindrical brush machine has counter-rotating brushes. Essentially, it glides over the floor and moves as directed by the user.

Sean Martschinke, a CIMS ISSA Certification Expert (I.C.E.), currently serves as the product manager for Tornado Industries, a manufacturer of professional floor care and other cleaning tools and equipment. He may be reached through Tornado's website.
---