Mabel Bassett Correctional Center - Cognitive Emergence Program
By Dr. John N. Hatfield, Ph.D
Published: 12/08/2014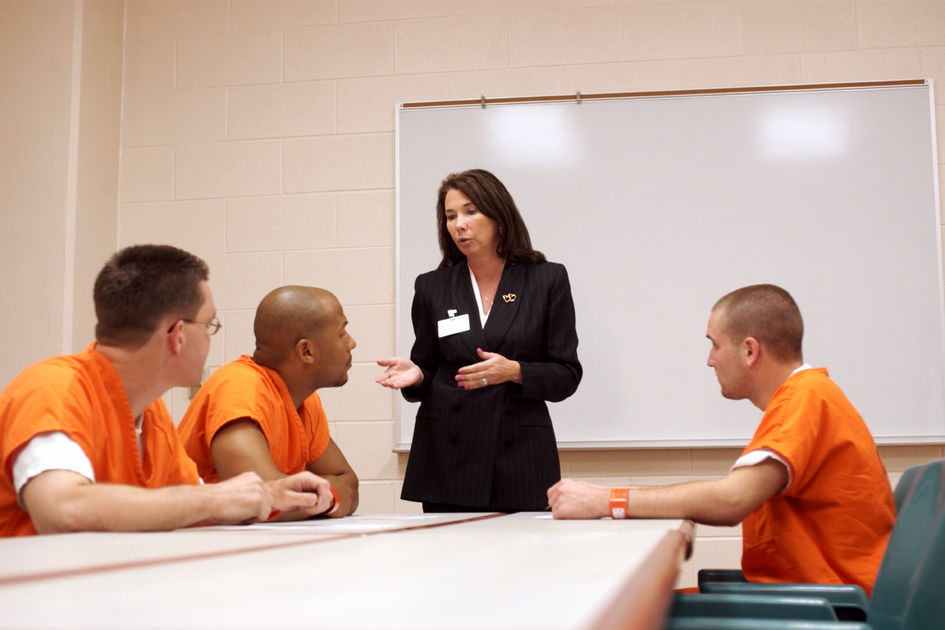 Beginning April 2006, over eight years ago, the M.B.C.C. Education Department was specially blessed with the introduction of the C.S.I. "Cognitive Emergence Program". To date, 533 students have benefited and enjoyed long-term growth, both educationally and personally.
Academically measurable results have proven C.S.I. is a wonderful pairing with education.
Average Per Quarter Gains C.S.I. Students lead "Control Group" students by:
Reading – 73% (9 months better)
Math – almost 2x better (22 months greater gain)
Language – 127% better
122% better in overall 'Total Battery'
Dramatically improved attendance to over 90%, up from 37.5%
Of 234 C.S.I. students, discharged to date, only 9 have reoffended
Less aggressive behavior
More sociability
Better self-control, self-esteem, self-confidence
Standard T.A.B.E. test results continue to be the educational unit of measurement. These statistical quarterly results have consistently shown C.S.I. students posting substantial academic gains as compared to the "Control" group. To date, 264 C.S.I. students with valid T.A.B.E. data have been utilized as comparisons between Education students who participated in C.S.I., and Education students randomly chosen and designated as a "Control Group". The average number of quarters surveyed for both groups was approximately 2 quarters (1.7), or approximately 6 months.

Standardized "RBANS" assessments, introduced for C.S.I. use in October of 2008, is a widely accepted unit of measuring student's psychosocial progress. M.B.C.C. student "RBANS" assessment of 283 students has been extremely positive. A synopsis of the results is attached. As additional data become available it will be added and updated.

C.S.I. Student attendance is still exceptional. In the first year of C.S.I., students who were often absent or tardy, went from an average 37.5% attendance rate to better than 90% attendance in both education classes and C.S.I. sessions. Although 2007 and early 2008 presented unique challenges due to a high number of facility transfers and new facility programs starting, C.S.I. student attendance remained high, as it does today.

Recidivism of C.S.I. Students is tracked and of 234 students discharged in the last 5 years, only 9 have been verified as returning to D.O.C. custody. That is a recidivism rate of less than 3.8%, which is much better than the statewide average for programs. Of this 234 discharged, 92% have been out 1-5 years without reoffending. Of that 92% discharged, half of those have been out 3-5 years without reoffending. Socially and psychologically, C.S.I. Students have shown less aggression. "That abrasive edge has been taken off." They are less confrontational, more sociable, and tend to form healthier, more positive relationships. In addition, they exhibit better self-control, self-esteem, and are markedly more confident.

What a resounding success C.S.I. has been! In an atmosphere which all too often proves to be negative and defeating, the C.S.I. "Cognitive Emergence Program" continues to be well received, and gives hope of renewal to a growing group of discarded individuals in our culture. Isn't that what life is all about?

Dr. John N. Hatfield, Ph.D. is the Managing Partner and Founder of Cognitive Rehab, LLC. After obtaining his Ph.D. from the University of Oklahoma in Adult and Community Education, Dr. Hatfield has dedicated over 30 years to local, state, and federal projects. In particular, he collaborated on the work "A Comparison of Functional Outcomes between a Computer-Based Cognitive Rehabilitation Program and Face-to-Face Rehabilitation" and "Mabel Bassett Correctional Center - Cognitive Emergence Program".
---