Benefits of Implementing Electronic Health Records in Correctional Facilities
By Girish Navani
Published: 12/22/2014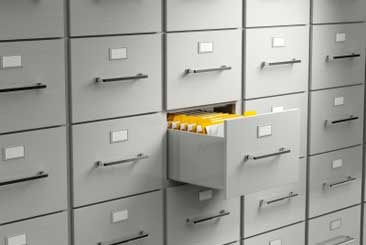 Based on recent research, there is a need for correctional facilities across the nation to implement electronic health records (EHRs) to ensure that inmates get the proper care. According to a national nonprofit group, The Treatment Advocacy Center, prisons and jails in the United States held over 356,000 inmates with severe mental illnesses in 2012. In fact, state prisons around the nation are urging government officials to implement digital health records. According to The Register-Guard, state prison officials in Oregon have found that paper health records are inefficient; with a key problem being that paper filing systems hold all the inmates' health records in one place including all medical and pharmaceutical, dental, and mental health records. When an inmate is going to see a doctor, his or her file may not be easily accessible or it was with another doctor. With this in mind and the highly efficient EHR systems now available, it is more important than ever for prisons to begin implementing electronic solutions.

While some states are just now starting to find the need for digital health records as opposed to paper documents, twelve New York City correctional facilities successfully implemented EHRs and showed positive results, as outlined in a recent study. According to the study published in the Health and Human Rights Journal, the use of EHRs in these twelve facilities helped to improve care for patients in jails as well as those that are mentally ill. This study states that EHRs not only track health issues and clinical outcomes, but also help obtain information related to abuse, neglect and other human rights concerns.

This case study showed that EHRs helped to support three recently adopted priorities in correctional systems – patient safety and health, population health and human rights. For the first priority of patient safety and health, EHRs are used to gather data collected through the quality assurance and quality improvement process to help maintain consistency with community standards of care. To maintain population health, customized electronic health records are used to collect data in a structured way that can be analyzed and reported. Human rights is the newest adopted objective and will require more assessment and training.

Researchers of this study implemented a system that modified "new admission intakes, sick call, medical emergencies, infirmary care, medication dispensation, hemodialysis, newborn nursery, mental health encounters and solitary confinement rounds." After a three-year rollout of the system, "the EHR has been well accepted by patients and staff as an important tool for improving clinical care. The EHR is used for all aspects of medical, mental health and discharge planning services, amounting to approximately 30,000 documented patient encounters every month."

Through this case study, researchers also found that EHRs help to improve the Bureau of Correctional Health Services (CHS)'s ability to monitor and protect the human rights of patients through three elements. These improvements include allowing easy access to information related to abuse, neglect and other human rights concerns; allowing generation of reports based on patient profile, time, location or clinical outcome; and having the ability to link to outside EHRs through the Health Information Exchange (HIE) so concerns unique to the correctional setting can be followed up within the community.

Other research has shown additional benefits of implementing digital health systems in jail systems including the reduction of healthcare spending by these prisons which has increased over the years. Pew Charitable Trusts reports that the increase in spending in jail systems is caused by growing inmate populations, challenges of delivering health care in prisons and the prevalence of infectious and chronic diseases, mental illness and substance abuse among inmates. To address these challenges, Pew researchers believe that employing electronic health technologies can help facilitate inmates' access to care and reduce the cost involved with guarding and transportation costs.

Overall, the implementation of electronic health records in correctional facilities has proven to be successful. While prisons in some states across the nation are starting to realize the importance of implementing digital health into their jail systems, the results of these 12 New York City correctional facilities adds support to prison officials' push for government officials to begin implementation nationwide. The execution of EHRs allows for health records to be easily accessible and contributes to the improvement of patient safety and health, as well as reducing the amount of money correctional systems spend on healthcare.

Girish Navani is CEO and co-founder of eClinicalWorks, a leader in ambulatory health care IT solutions. Navani helps set the company's vision, leading efforts to grow and expand all aspects of the business, and actively contributes to the development, design, and architecture of its products. He was named a 2010 Mass High Tech All-Stars honoree and received the Ernst & Young Entrepreneur Of The Year® 2009 Award in the Healthcare Technology category in New England. Navani also was chosen for the Boston Business Journal's 2006 40 Under 40 list of entrepreneurs and innovators.

Prior to co-founding eClinicalWorks, Navani led successful IT and business initiatives at Fidelity Investments, Aspen Technology, and Teradyne. He holds a Master of Science in Manufacturing Engineering from Boston University.
---