Corrections Minority Populations
By Terry Campbell, Professor, Purdue University Global
Published: 01/12/2015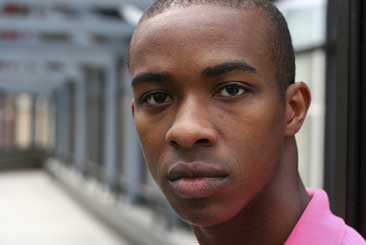 Our topic this month focuses on minority prison populations. This is timely due to the recent release of Correctional Populations Statistics in the United States 2013. The data was compiled by the Bureau of Justice Statistics. In this article we will look at incarceration rates for all populations, male and female, White, Black, and Latino.

The following information reflects the 'Lifetime Likelihood of Imprisonment.' (Note this does not reflect all minority populations incarcerated).
All Men 1 in 9
All Women 1 in 56
White Men 1 in 17
White Women 1 in 111
Black Men 1 in 3
Black Women 1 in 18
Latino Men 1 in 6
Latino Women 1 in 45
Bonczar, T. (2003). Prevalence of Imprisonment in the US Population, 1974-2001. Washington, D.C.: Bureau of Justice Statistics.

You should find the above statistics interesting and may consider all kinds of questions and possibilities. This will aid in placing the prison population in perspective. As you can see, these projections are not very positive and a real eye opener for many. Researchers, corrections administrators, and politicians, should be able to review this data and develop plans of action to help decrease these numbers. Perhaps the bigger question is 'why' for the disparities.

People in State and Federal Prisons, by Race and Ethnicity, 2013
Other: 127,521 (33.1%)
Hispanic: 332,202 (36.5%)
Black: 551,154 (22%)
White: 500,604 (8.4%)
Carson, E.A. and Golinelli, D. (2013). Prisoners in 2012

These statistics support the previous numbers we discussed in 'Likelihood of Imprisonment.' Review of these additional statistics allows corrections to anticipate and begin to develop future plans in dealing with prison populations. This includes; reintegration, recidivism, violent offenders, programs, effective communications, cultures, and other.

When we look at the total correctional population the following numbers from 2013 reflect:



Total Correctional Population: 6,899,000



Community Supervision
Total: 4,751,400
Probation: 3,910,600
Parole: 853,200
Incarceration
Total: 2,220,300
Local Jail: 731,200
Prison: 1,574,700
Source: Bureau of Justice Statistics, Annual Surveys of Probation and Parole, Annual Survey of Jails, Census of Jail Inmates, and National Prisoner Statistics Program, 2000, 2005, and 2010-2013.

"An estimated 6,899,000 persons were under the supervision of adult correctional systems at yearend 2013, a decline of about 41,500 from yearend 2012.
The decline in the correctional population during 2013 (0.6%) was less than 1% for the second consecutive year, down from 2.1% in 2010 when the fastest annual decline in the population was observed.
For the second consecutive year, the community supervision (down 0.6%) and incarcerated (down 0.5%) populations declined by less than 1%.
All of the decline in the correctional population during 2013 resulted from decreases in the probation (down 32,100) and local jail (down 13,300) populations.
About 1 in 35 adults (2.8%) in the United States was under some form of correctional supervision at yearend 2013, unchanged from 2012.
About 1 in 51 adults was on probation or parole at yearend 2013, compared to 1 in 110 adults incarcerated in prison or local jail."
There are some significant areas to note for 2013; community supervision decreased by 29,900 offenders, while the incarceration numbers decreased by 11,100 offenders. The next questions then become what contributed to the decreases and why? Were these changes at the local, county, state, or federal levels? Did the U.S adult resident population increase?

However, these statistics also paint a dismal picture. Our prisons house approximately 60% racial and ethnic minorities. The following is an eye opener; for Black males in their thirties, "1 in every 10 is in prison or jail on any given day.' The War on Drugs statistics reflects "two-thirds of all persons in prison for drug offenses are people of color." Again we have to ask ourselves why the significant number of drug offenders and what is being done to control this prior to incarceration. Other statistics also reflect that at the time offenders commit their crimes they were using alcohol, drugs, or a combination of both. This supports why there is an emphasis placed on substance abuse programs for offenders. I should also note that many offenders on community supervision also participate in some type of drug treatment and drug testing programs.

The next area to consider is the rapid increase in the number of female offenders being supervised in the community and incarcerated. This population has shown the largest increase in offender populations. Due to this many prisons are having to adjust programs, medical, mental health, and housing assignments to deal with this increasing population.

We also must consider the costs to incarcerate versus community supervision. According to the Vera Institute of Justice report for 2012, twelve states prison budgets exceeded one billion dollars. Even with these ridiculous amounts, most states still experience problems with rehabilitation and recidivism rates. We spend more money on an inmate than we do for our children, homeless, and mentally ill individuals. This has nothing to do with minorities, all races are included. The corrections field faces many dilemmas with no exact cures in place. We continue to tweak programs and spend money without making progress in many areas.

At the same time, many of the same issues and concerns remain. We can debate the issues all day long and not come to a consensus. There are many problems with our present corrections systems and we need to stop with the finger pointing and identify those areas where improvements can be made. At the same time, making excuses does not resolve the facts. There are a significant number of minority offenders incarcerated and what are we doing to prevent this in the community before arrests. What does this tell our children and what will our future hold?

Is this the best we can do and still lack significant improvements? Perhaps we need to look in a mirror and like what we see. Accountability, responsibility, and consequences come into play.

Are we too quickly trying to justify actions of others and place blame elsewhere? The field of corrections is in dire need of positive changes and not quick fixes. Perhaps 2015 will hold the key, answers, and improvements for corrections. Your suggestions and views will be appreciated.

Meanwhile, stay safe out there.

Terry Campbell is a criminal justice professor at Kaplan University, School of Public Safety and has more than 20 years of experience in corrections and policing. He has served in various roles, including prison warden and parole administrator, for the Arkansas Department of Corrections. Terry may be reached at tcampbell@kaplan.edu.

Other articles by Campbell


---