Flu Season and Correctional Faculties
By Matt Morrison, Kaivac
Published: 01/26/2015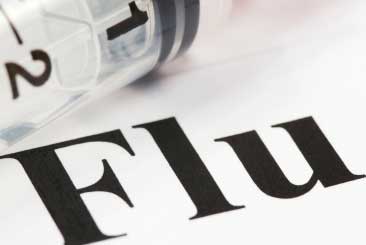 According to an advisory issued on January 9, 2015 by the Centers for Disease Control and Prevention (CDC), "widespread influenza activity is being reported in most U.S. states . . . with more hospitalizations and deaths in older people and young children [expected than] in the past." In addition, the CDC reports that approximately two-thirds of flu viruses that have been tested at CDC are antigenically or genetically different [meaning the virus has changed] from the vaccine now available. This difference suggests that vaccine effectiveness may be reduced this season.

What this all means is that we may be in for a very serious flu season and even if people have been inoculated with the current flu vaccine, they may not be protected. While this is rare, it is not uncommon that the flu vaccine developed each year is released before all strains of the flu have been identified. Additionally, the virus may change during the course of the flu season, again rendering weak the protective capabilities of the vaccine.

While inmates in custody are removed from the general population, what is happening outside can very easily be brought inside, especially when it is a virus such as the flu. And once it enters a facility, it can spread very quickly. Infection management can be very difficult, for both staff and inmates, due to the nature and close working and living situation of correctional locations. In addition, many inmates have medical conditions that can lessen their immunity to disease, making them more vulnerable.

However, according to the CDC, there are steps correctional administrators can take to reduce the spread of the flu virus this flu season. And these steps can also help protect against other types of viruses, germs, and bacteria that can negatively impact the health of correctional staff and inmates.

Among their suggestions are the following:
Encourage frequent - and correct - hand washing; correct hand hygiene requires the use of an effective soap, warm or hot water, and washing hands for 20 seconds
Hand cleansing areas should be located in or near intake areas, visitor entries and exits, visitation rooms, common areas, lavatories, and staff quarters
Place hand sanitizers throughout the facility, especially in places where hand washing sinks are not available
When staff or inmates cough or sneeze, teach them to cough or sneeze into their arms; then use a tissue, and then wash their hands
Cups, plates, or eating utensils should not be shared and all should be washed in automatic dishwashers or, if by hand, in hot water and an effective dishwashing detergent
Encourage staff and inmates to avoid touching their mouth, nose, or food without first cleaning hands
Facility Cleaning

In addition to these steps, the CDC places considerable emphasis on cleaning all common areas "routinely and immediately when visibly soiled." While this certainly should be performed, the problem is that viruses, germs, bacteria, and other pathogens are not visible to the human eye. However, detecting them in common areas of a facility, those areas where there is the greatest concern of cross contamination, is not difficult.

Correctional administrators are encouraged to use ATP "rapid monitoring" measurement systems to detect the presence of key pathogens. These systems detect adenosine triphosphate bioluminescence. More advanced systems are now quite small--about the size of a TV remote control--easy to use and relatively inexpensive. ATP is a chemical compound present in all organic material; a high quantity of ATP found on a surface is an indication that harmful pathogens may be present.

Correctional administrators should also use these systems to test counters, restroom fixtures, and floors before and after cleaning. If the ATP measurement is high before cleaning and remains relatively high after cleaning, the cleaning method used may need to be evaluated.

Mops and mop buckets as well as used and reused cleaning cloths are commonly employed to clean surfaces in correctional facilities. However, these cleaning tools are known to spread contaminants as they themselves become contaminated.

As an alternative, administrators can select no-touch cleaning systems designed for cleaning larger areas such as lavatories in correctional locations. With these machines, no mops are used. Metered amounts of chemical are dispensed on all surfaces, fixtures, and floors. After a few minutes of dwell time, the surfaces are rinsed clean by the machine and then the moisture, now containing the contaminants, is vacuumed up. While the process looks involved, tests by ISSA, the worldwide cleaning association, indicate it is about 1/3 faster than using mops and buckets.

As to the cleaning cloths, change cloths frequently and select microfiber cleaning cloths. More effective at removing bacteria from surfaces, some microfiber cloths can be folded into multiple numbered quadrants so only a fresh clean surface is used when a new surface is cleaned. Referred to as "smart towels" they also help stop the spread of germs and bacteria. (See Note: Are All Microfiber Cloths Created Equal?)

These steps can all help keep inmates and staff healthy this flu season. However, the CDC advises that in some cases, it may be necessary to isolate those inmates identified as having the flu or a respiratory infection. Considering the tight quarters and the speed with which the virus can spread in a correctional facility if precautions are not in place, this may be necessary for the health of the general population.

Matt Morrison is communications manager for Kaivac, developers of the No-Touch Cleaning® system and other tools and products that help eliminate the need to mop floors or touch surfaces. He can be reached via email at info@kavic.com

Are All Microfiber Cloths Alike?
Not all microfiber cloths are the same. Working with a janitorial distributor, select high quality microfiber. It will last much longer and be more effective. Some types of microfiber cloths, such as the smart towels referenced here, have even been patented because they have been engineered to help keep surfaces more hygienically clean.
---