Banana Bread Waiver
By Joe Bouchard
Published: 01/26/2015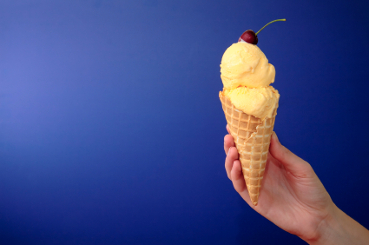 The following is an installment in "The Bouchard 101", a series featuring "Ice Breaker's" designed to promote training awareness and capabilities in the corrections industry.

There are few things that are more effective in breaking the ice than food. In fact, cooperation and opening up is probably facilitated more by a promise of leaving training early. Yet, we cannot always allow participants to leave early. We can, however, use food as an incentive to participate. In this exercise, we nourish as we instruct and lead students on a discovery about liability.

What follows is an extremely simple icebreaker:
Secretly appoint an observer. She or he will note reactions as the icebreaker unfolds.
The facilitator unveils a snack. In this case, it is ample banana read, sliced, with a side of butter, and complete with paper plates, napkins, and coffee.
Timing is important. Perhaps 10:30 a.m. is a good time to spring this on the class, as it closer to an approaching lunch than it is to the breakfast that was hours ago. In a later class or at night, pizza may be a better option.
Take some bread yourself and encourage the class to partake. Remember that eating (just like leaving) is a chain reaction. The group may require extra encouragement if they are not too comfortable. But when one starts, others will follow.
Not all will have to partake for this to have an effect. If you wait for all to get a slice of bread, you may never get started. There is almost always one shy person in the group.
When a few bites have been consumed, pass around a sign-up sheet.
Tell the students that this is a waiver and by signing they will not be responsible for any ill effects of the banana bread in the event that it makes them sick.
For added punch, you might demand that they sign the document.
Allow students to react to the latest development.
Assure students that this was just a test, and that the banana bread is perfectly OK to consume. You may wish to take a bite of affirmation at this point. There is no need for a waiver. This was just part of the exercise.
Have the observer report the reactions to the class after a few minutes. This is to be done in a subtle, non-accusatory way, taking care not to point fingers at any of the reactions.
Segue into the liability module.
By the way, the treat does not have to be banana bread and coffee. It can be anything that one desires. It is best, I believe, to apply the K.I.S.S. principle - Keep It Simple, Stupid! (Thanks to aircraft engineer Kelly Johnson for the K.I.S.S. principle.) If one goes overboard on the snack, it could overshadow the exercise. But, for each classroom, there is an instructor with different ideas.

In our profession, we have to do things correctly. Liability is always a concern. The banana bread waiver is a delicious and instructive segue into the important topic of liability.

Joe Bouchard is a Librarian employed with the Michigan Department of Corrections and a collaborator with The International Association of Correctional Training Personnel (IACTP). He is also the author of "IACTP's Corrections Icebreakers: The Bouchard 101, 2014". The installments in this series include his opinions. The agency for which he works is not in any way responsible for the content or accuracy of this material, and the views are those of the contributor and not necessarily those of the agency. While some material is influenced by other works, all of the icebreakers have been developed by Joe Bouchard.

Visit the Joe Bouchard page

Other articles by Bouchard:
---