Education and Training
By Terry Campbell, Professor, Purdue University Global
Published: 02/23/2015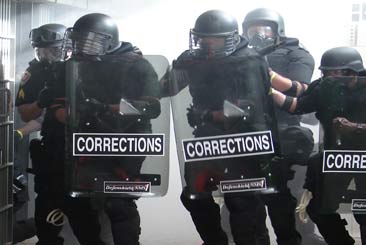 Another great topic for this month's article: Education and Training. Let's assume everyone reading this has graduated from the training academy. Now there are several questions you need to ask yourself:


What are the requirements for annual training hours?
Where do I see myself in 1-3 years, 3-5, 5-7, and over 7 years?
Do I want to be promoted and obtain rank? (Uniform or non-uniform)
What are the requirements for promotion? Are there any experience and education requirements?
If you are interested in other positions and/or promotions, take the time to check with personnel/human resources and identify potential promotion opportunities and requirements.
You may only want to just increase your educational level and knowledge base, and this is okay.
Develop a plan to accomplish your educational and training goals.
The field is interesting and challenging in many ways. You have to wear many hats and be able to adjust within seconds to any incidents. The workday is often stressful, emergencies arise, personal and family issues exist, and yet you must remain diligent and still remain professional. Do an assessment and identify areas where improvements are necessary. Depending on where you are employed will often help in identifying training areas. Below you will find some of the key correctional training areas. This is not conclusive, just a starting point and potential areas of interest you may have.
Legal Liability
Cross Gender Supervision
Prison Rape Elimination Act (PREA)
Staff Perceptions
Mental Health
Special Programs
Security Training
LGBTI Populations
Standards and Training
Reentry
Other
Along with additional training you can determine if you belong to or are interested in obtaining membership in correctional professional organizations at the state or national levels. Do you know if there are any within your state and agency you work for? By holding membership in organizations you also have access to current practices and issues facing corrections. The magazine, web sites, and other contain ample information and references for you to expand your corrections knowledge base. If you decide to plan for advancement, professional membership can be added to your resume.

Another area you can consider pertains to training and education. Just because you do not belong to professional organizations does not prohibit you from doing some internet research. I provided some possible sites of interest for your review below. There are many correctional sites and I only selected a few to share.
American Correctional Association (ACA)
American Jail Association (AJA)
Correctional Peace Officers Foundation
International Community Corrections Association
National Institute of Justice (NIJ)
National Institute of Corrections (NIC)
National Criminal Justice Reference Service (NCJRS)
Some other sites you may be interested in:
Bureau of Justice Statistics (BJS)
Office of Justice and Delinquency Prevention (OJJDP)
If you will take the time to research these sites there are ample opportunities for you to increase your corrections knowledge base, explore opportunities for training, and upcoming conferences, opportunities to write articles and to have these articles published, and opportunity to do some research in correctional related topics. The internet, as you know, is an internet highway and allows you the ease to conduct various research in areas of interest to you.

You may want to pursue your education for personal reasons, meeting job qualifications, or other reasons. If you attend training classes, are any of these training courses and hours transferable to college credit? As long as you have access to the internet, there should be few obstacles that prevent you from furthering your education. There are community colleges, universities, online colleges, and other educational opportunities for you. If you choose to attend college, do some research and find out if your agency provides opportunities for financial assistance, reimbursement, or other incentives.

Remember, a large portion of your career is controlled by you. Upward mobility is going to require experience, additional education, training, and personal commitment from you. You made the career choice, now make the best of the opportunities. Yes, if you have not been to college before or attended some classes a long time ago you may be hesitant or reluctant. Concern with the challenges and commitment, embarrassment if you find this is not really for you, lack of time management skills, and other frustrations may surface. If so, there are plenty of qualified staff and advisors to assist. Do your homework; if you were in the military, are there any funding opportunities? Have you checked to see if your agency provides tuition reimbursement? Are there any scholarships available through your agency or organizations you belong to? Do you qualify for student loans?

The comments provided previously are just a tool and information for you to consider if you want to advance your career. As you know, training and education are something you earned and are to be proud of. You worked hard to achieve these goals. When the time comes for promotions and part of the process will be interviews, be prepared and proud of your accomplishments. This is an ideal time to get your name out there and let your agency know you are interested in career advancement. If you do not receive the promotion, okay. Look at the process and interview itself, learn from this and now you will know firsthand what to expect for the next interview.

Remember, continuing your education allows you to demonstrate to your family and children just how important education is to you. Continuing you education is not only for yourself but your family as well.

Good luck with your career and stay safe.
Terry

Terry Campbell is a criminal justice professor at Kaplan University, School of Public Safety and has more than 20 years of experience in corrections and policing. He has served in various roles, including prison warden and parole administrator, for the Arkansas Department of Corrections. Terry may be reached at tcampbell@kaplan.edu.

Other articles by Campbell


---