You have a boo-boo?
By Joe Bouchard
Published: 02/23/2015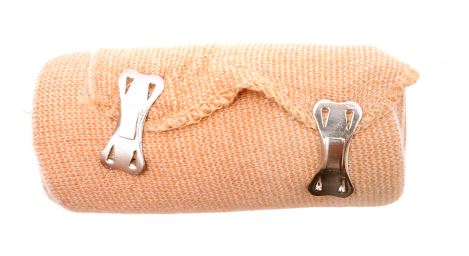 The following is an installment in "The Bouchard 101", a series featuring "Ice Breaker's" designed to promote training awareness and capabilities in the corrections industry.

In any correctional setting, we cannot afford to take anything for granted. Small things can be gathered in abundance over time and transformed into something for which it was not intended. Think of a common staple and one rubber band. There is nothing too sinister there. However, with 20 rubber bands and as many staples, one can make a mace enhanced with small metal spikes and a flexible, stretch handle.

What about when there seems to be a valid need for something? What do you do when an inmate asks for something sounds reasonable? What do you do when you are asked for a rubber band? In most circumstances, you should give the offender a band aid.

Given that premise, let us suppose that over time, an enterprising and persistent inmate saved up twenty unused band aids. What, apart from applying them to a wound, would he or she do with them?
Break the class into teams of four or five;
Give one team member twenty adhesive bandages;
Have the groups talk about what they could use them for;
Have the groups review proper band aid distribution;
Have one person report out to the entire class;
Have a person on hand to write the answers on a smart board, white board or flip chart.
Here are a few answers that you might find:
Adhere notes or shanks to the floor facing side of a table or shelf
To disable a lock
To camouflage cigarettes in a band aid box
To trade for other contraband
It may be that an offender has a real need for a band aid. It is probably best to ask the inmate to show you the cut before you give a band aid. Yet, it remains that little things mean a lot. And getting a class to talk about the little things can help raise contraband control awareness.

Joe Bouchard is a Librarian employed with the Michigan Department of Corrections and a collaborator with The International Association of Correctional Training Personnel (IACTP). He is also the author of "IACTP's Corrections Icebreakers: The Bouchard 101, 2014". The installments in this series include his opinions. The agency for which he works is not in any way responsible for the content or accuracy of this material, and the views are those of the contributor and not necessarily those of the agency. While some material is influenced by other works, all of the icebreakers have been developed by Joe Bouchard.

Visit the Joe Bouchard page

Other articles by Bouchard:
---