Stories In The Prison Camp
By Venancio J. Tesoro, Penal Superintendent IV of the Bureau of Corrections
Published: 02/23/2015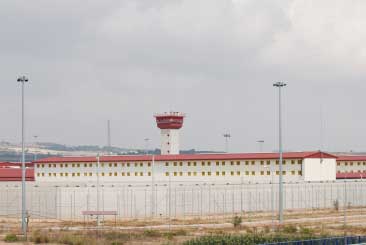 THE BOXER



While conducting my daily security inspection inside the facility for newly arrived prisoners, I noticed an inmate jogging around and doing some shadow boxing. He was built to destroy any opponent. His abs were noticeable on his oily body and every jab looked menacing. Prison records revealed that during one practice session in the street, he punched quite hard a sparring partner instantly sending the poor guy to the hospital, almost lifeless. He was charged criminally and was convicted subsequently.

While serving time, he never slowed down despite the tragic incident that befell his career. He was there moving around, showing his incarcerated peers that he had what it takes to be a world champion. His footwork was amazing; his reflexes were cat like, ambidextrous and still young. He was easily the toast of the prison community. There he was a name to watch once he is released. This was years ago and there was no Manny Pacquiao then.

One day, he wanted to prove his boxing skills among those who virtually worship his pugilistic mastery. He would cajole and encourage even those bigger and heftier for a round or two, just for some shows. No one would oblige however. Until the boxer himself noticed a raw talent mimicking his move in one far corner. He called the inmate for a minute of sparring. The lanky and gangling inmate was adamant. He was imprisoned for theft and only someone's property is the subject of his concerns. He was never violent in the first place. He would not even bite a tempting wager.

The poor inmate was somehow pushed and pulled up until he landed in front facing the mean looking prizefighter. He was no match to the fleet footed guy. The hand speed was there and he could not even follow the exact position. Everyone was cheering the boxer. Everybody was enjoying the lopsided game. It was truly an entertaining sight.

The pugilist wanted to prove his mettle by allowing his forced opponent to take a jab at him. He protruded his chin but before he could blink, the raw talent gave an upper cut to the jaw and sent the fighter instantly down. The boxer was brought to the prison hospital for a broken mandible and subsequently settled to play chess the rest of his prison time.

When asked what his occupation was before he was incarcerated, the droopy inmate who knocked out the athlete replied, "In our town, I carry several boats to the parking zone on the shoreline daily."



THE LOVER



A youthful inmate was among several convicts transported to the penal colony. His case was an interesting leaf in the passionate pages of modern romance. He looked different also from the rest of those transferred from the city jail. His face was a broken mess ringed with stitches all over, a hole indicated that once there was a nose, similarly that with his ears, his eyes no longer close, his forehead was already concave, he had no shoulder gut to carry his posture, his arms and hands were a boneless dangling leather protruding from his shirt. He could barely walk with one leg, the other one merely a jutting shadow.

Asked what his case was all about, he would whisper with difficulty, yes his voice box too was ripped out leaving behind a series of overlapping skin on his throat, "because of love."

Accordingly, he and his girlfriend could no longer stand the opposition of their respective families on their relationship. In a society that values material comfort, a dirt poor boy is never an ideal partner to a princess. But love conquers everything. And so they decided to end their lives, both of them in one blast, and to continue with their love affair in heaven instead.

The boy produced a hand grenade and showed it to his inamorata. They tied each other close to one another. They were hidden inconspicuously in the garden of the girl's parents. After an hour of romantic pledges, the boy placed the grenade in between their bodies, the pin tied to a string to his mouth. They have agreed that when the girl would say "yes", the boy would pull the tattle and they would be joined in the life hereafter.

And so the explosion came. The entire neighborhood was racked with a deafening sound. And those in the vicinity saw two bodies sprawled almost lifeless. The two lovers were immediately sent to the hospital. The girl died upon arrival, the boy survived.

After several weeks at the hospital, finally the boy was treated. He was a messy looking alien, a zombie in person.

Thereupon, he was charged with first-degree murder and had been convicted accordingly. He is now serving life in prison.



THE TOURIST



A national of Denmark was enamored on the verdant lush of a country as it was featured in cable TV National Geographic channel that he vowed to visit the tropical isle called the Philippines. He saved and lived austerely to accumulate funds for his trip until finally he succeeded. He was destined in his estimation not only as an ordinary tourist but also as an explorer.

The time came and the reality of his visit came to pass. He arrived excitedly to see throngs of people smiling everywhere. For him, this is a far cry from his staid and serious neighborhood. He left his country for good and embraced the new one. The facilities may be a little rickety and obsolete, the buildings almost a shade of high-rise in his hometown, there is filth in most alleys and disorder on the streets but these are merely a diversion and they never bothered him at all.

He decided to explore the countryside. He landed in Mindanao and was awed by the pristine forest and luxuriant vegetation. He tried to hike from one town to another and relish further the hospitality of those people he would meet. Their smile never changed from those he met days ago at the airport. The sun is up in the morning and there is a slight drizzle in the afternoon. "I belonged to this place!" he would excitedly shout at himself.

One socially inviting evening, he found himself haggling for cookies in a roadside store. At first glance, he was immediately infatuated at the sprightly maiden manning the joint. The good looking Dane had a charming and respectable pose that even those people nearby would join in egging the tourist to go for the jugular. Gamely, the foreigner obliged and was out rightly accepted. That night, the foreigner had an instant girlfriend, a vivacious and very friendly young woman, with a small business to boot.

Eventually, they lived as husband and wife. Convinced on how savvy his wife was in handling transactions, he pulled out more of his funds and bought the nearby lot. His wife's relatives were overjoyed at the prosperity of the budding couple. He tried hard to fit into the native landscape until he became conversant with their dialect too. Here is a Caucasian debating with the locals on the matter of handling commerce!

While clearing the newly purchased lot, the white man was aghast to find a protruding body already in the state of decomposition. He alarmed his neighbor and as soon as the police arrived, he found himself under interrogation. The wife could not help since she was busy with her venture, believing that her husband can take care of himself.

One incident would lead to another. Investigation disclosed during a probe that the one found buried in the vacant lot had a record of breaking in their store and as a result, a motive was immediately established.

The foreigner as part owner of the store and the adjoining lot was to be a suspect. Since no relative of the wife came to the rescue, the foreigner was charged accordingly. A penalty of Life was handed down and as soon as he was transferred from jail to the penal colony, he never heard anything from his wife again.

Now, he longed to return to relish the air of his staid and serious neighborhood back in Denmark.

Reprinted with permission from philippineprisons.com

Other articles by Tesoro

Venancio J. Tesoro is presently Penal Superintendent IV of the Bureau of Corrections and has written several books on Criminal Justice Administration (specifically Corrections). He is also an academician, Criminology Board Reviewer, public speaker and a certified lecturer of Penology.
---