Jobs Program Gets Probationers on the Right Road
By Yvette Urrea Moe, Staff Writer, County News Center
Published: 03/09/2015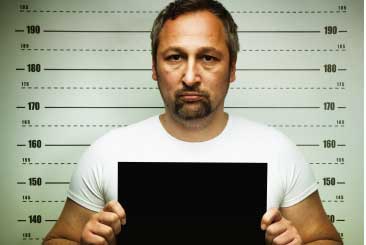 Getting a job is not an easy venture for most, but especially not for men and women recently released from prison or jail. Adding to the pressure – for some, it is a condition of their release.

"We believe that meaningful and sustainable employment is a key to successful re-entry into the community, and it reduces the number of offenders who continue to commit crimes," said San Diego County Probation Chief Mack Jenkins.

So Probation teamed up with the Center for Employment Opportunities (CEO), a program that helps participants gain life skills, education and a job. Probation and CEO first partnered with Chula Vista Parks for transitional employment opportunities in December 2012. In May, Probation and CEO began a new effort with Caltrans to provide more transitional employment to offenders. The County became the first in the state to form a direct working relationship with Caltrans and CEO to put Post-Release Community Supervision offenders to work picking up litter.

Board of Supervisors Chair Dianne Jacob, Jenkins, and top officials from Caltrans and CEO gathered in San Diego Thursday to highlight the innovative new program.

"This promising program is helping us address the ongoing challenge of realignment and recidivism," said Jacob. "Hopefully, the value of earning a paycheck and putting in a hard day's work will hit home with these offenders."

Jenkins said the crews themselves also provide important work around the county. Laurie Berman, Caltrans district director, said litter along the highways is the biggest complaint from motorists. The new partnership not only helps these offenders gain work experience, but it will help keep the highways clean, she said.

Who is Being Helped

If not for this extra help, some offenders would struggle to find employment and could possibly be rejected over and over due to their criminal record.

Jesus Quevedo, 26, was released from state prison and is under Probation's Post-Release Community Supervision as a result of Public Safety Realignment. With help from the new program, he recently found permanent work with a roofing company. He now plans to make a career of roofing.

"They (CEO) help you look for a job, and while they help you, they employ you three days a week, and that's a big help," said Quevedo. "On the other two days, they help get your resume in order. It's a pretty great program."

Probationer Charles Miller, 45, is working three days a week on a Caltrans work crew picking up trash along highways as part of the program. He's also working with a CEO job coach to find a permanent job. Prior to being referred to this program, he was in another live-in program where he was unable to find a job, in part because he had a home curfew of 6 p.m.

"I'm grateful for the chance to be working to tell you the truth," Miller said. "It's going really good. They're trying to help me find a permanent job."

How the Program Works

Probation officers refer offenders to the highly structured and tightly supervised program as a part of developing a case plan that is designed to meet the offender's most critical needs, such as unemployment.

CEO focuses on those at high risk and facing the greatest barriers. Nationwide, it has helped place 17,000 offenders in permanent jobs. The nonprofit has already worked with 459 people and placed 187 offenders in permanent jobs in San Diego County, said Bill Heiser, California Director for CEO.

"CEO has a tested and proven program model that has worked across the country to save states money, complement existing workforces with well-trained and highly-qualified workers, and help people coming home from prison to find and stay in good jobs," Heiser said.

The CEO program enrolls offenders in a five-day employment workshop providing job development and job placement services. Offenders are assigned a job coach to help with resume and interview skills. They are offered transitional employment and assisted in a permanent job search.

Additionally, while in the program, the offenders are still actively supervised by an assigned probation officer, which means they have regular meetings to make sure they are meeting all their conditions for supervision and the objectives of their case plan.

Miller said working on a Caltrans crew means a lot of walking along the freeway but it's keeping him in shape. He described his job coach as a "blessing" and said she helps keep him motivated and positive. His coach is even helping him get ready for questions about his incarceration from potential employers.

Quevedo said when he was struggling to find a job, he found that most employers would just never call once they saw that he had checked off the felon box on an application. But with the CEO program, the employers already know about it, and that helps considerably, he said.

Probation also partners with Caltrans for a different work crew program which allows probationers to participate in court-mandated community work projects in exchange for jail time.

Yvette Urrea Moe is a communications specialist for the County of San Diego. She highlights emergency management, law enforcement and court public safety programs. Prior to working for the county, she worked as a print journalist for 13 years covering public safety.

Other articles by Yvette Urrea Moe.
---