After Discipline: How to Recover From and Progress After Discipline
By Dr. Susan Jones
Published: 03/23/2015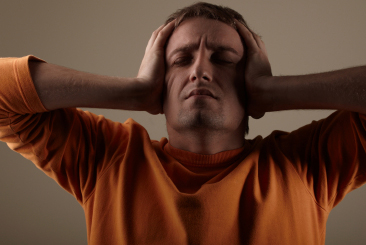 *This article was published in part in The Correctional Oasis newsletter, March 2015. It has been reprinted with permission from the author.

When I sat down to write this article about how to handle being disciplined while working in the corrections business, I really struggled to offer advice that would apply to most situations. It occurred to me that my struggle revolved around the issue of whether or not the discipline was deserved. This may seem like a very subjective issue, but I be-lieve it is critical to understand, before real strategies can be offered.

As a result, I offer two different types of advice, for two different types of scenarios.

A. If a correctional employee is held accountable for a mistake that they clearly made, then the likelihood that they can move past that mistake and continue to progress in a corrections career is high. With the number of policies, oversight bodies and the constant state of change, just understanding the policies in place can be a challenge, so it is likely a mistake could be made in this business. I don't offer this as an excuse, but as a way to describe the context of corrections work. The fact is that most corrections professional have made mistakes, and I venture to say that many have been held accountable either through a formal discipline process, a failure to be promoted, or in the court sys-tems. However, this is not something that is often discussed easily in this culture. I can think of many people who I worked with over the years that were held accountable through the formal discipline process, but they rarely re-vealed this fact until we had formed a strong relationship. It seems counterintuitive that we are in the business of corrections, yet our culture expects our employees to be flawless. But that is often the message that we receive so we hide this part of our work history, when possible.

I propose that a better approach for all corrections employees is that these mistakes should be pulled out of the shad-ows and shared. We need to remember that the job is what we do, not who we are. Towards that end, talking about our mistakes and the consequences will help to normalize the fact that mistakes are made by normal, hardworking corrections employees. This type of openness can spread the message that the system holds people accountable in a reasonable manner. This type of behavior can spread the organizational values of fairness and accountability.

The other advantage of discussing discipline more openly is that it allows the people that were held accountable to be part of the solution to areas of practice or policy that are unclear. Many times mistakes that are made can be traced back to policy, practice or training. Who better than those who were confused and unable to accurately complete the task, to be able to make the requirements more clear?

B. The second type of discipline is much more difficult to move past. If a corrections employee is held accountable for something they did not do, or the accountability is really about furthering a political agenda, then recovery is more difficult. In the "From Corrections Fatigue to Fulfillment" course, one of the phases of professional change that is presented as possibly resulting in Corrections Fatigue is a bubble-bursting phase or event.

A bubble-bursting event can lead corrections employees toward feelings of betrayal, resentment and being used as a scapegoat. One corrections employee described a bubble-bursting event as the moment she felt disposable. Another employee described a situation where she was held accountable to a rule for which no one else followed. A natural reaction to this type of event is described as the phase of wall building. During the wall building phase a corrections employee may withdraw from co-workers, from extra assignments, and even from doing their job fully and complete-ly. While it may be natural to withdraw in an effort to protect oneself from further attack, this can lead to more seri-ous issues for the employees and the work group. Remember, the inmates are watching this process and are proba-bly very aware of exactly what it going on.

Overcoming this type of bubble bursting and wall building and moving towards fulfillment and growth in this business can be daunting, but the most important step that must be taken is to recognize the situation for what it is. Understanding and being able to accurately evaluate the political landscape can be easier said than done, but there are few steps that should be con-sidered.

First, use the system. Most government agencies have grievance or appeal procedures, but the corrections culture often discourages people from using these systems. The culture labels people that file grievances as trouble makers. This is not that different from the way correc-tions employees feel about inmates who use the grievance systems or courts to settle their issues. If an employee is held accountable for something they were not responsible for, using these response systems is critical. At this point, they are past a fear of reprisal, because they have already suffered that reprisal.

Even if these appeal systems don't provide relief, others will be watching to see how the system works and how the system responds. This is vital information for anyone working in these types of bureaucracies. The next step or perhaps a simultaneous step is to access your options. Options may include looking for other em-ployment. This may be difficult, especially when the employee involved believes that they are fully committed to the corrections work. Sometimes we get so immersed in the system in which we work that we fail to consider other out-side choices, even other government employment options.

When a friend of mine started in corrections in the early 1980s, he was told that he wasn't going to be any good to corrections for the first five years, then after five years he wouldn't be any good for anything else. We could argue about whether it is five years or five months, but the message is clear- the culture communicates that it will be diffi-cult if not impossible to leave corrections work and find a good job elsewhere.

I have presented these two types of discipline as if the line is very clear between being disciplined appropriately and being part of a political fallout situation. However, I believe that often there may be elements of both situations in-volved. Again, being able to own what is yours to own and then to use the system for what is not yours is imperative.

Any type of discipline may provide an opportunity to re-evaluate your life plan. Is this work really where you want to be and want to stay? Are there options that you have not considered, even within the same organization? I have talked to employees who left corrections, after they were faced with discipline and I am often pleasantly surprised by the number who used this situation to make a positive change in their life. One person told me that the investigation into his incident pushed him out of his comfort zone and he was thankful for the push.

Obviously, not all situations can be described this positively, but those who used the events to make positive changes, even if they remained within corrections, were those who took some control of the situation. In one instance, the employee became an advocate for himself and defended his actions and the actions of his co-workers. In another instance, an employee remained employed in corrections while she returned to college to pursue another career.

The corrections culture dictates that we don't reveal our weaknesses and that includes silence regarding the discipli-nary process. I would love to hear from our readers about strategies that they have used to positively move past a disciplinary incident.

Dr. Susan Jones retired from a warden's position within the Colorado Department of Corrections. She worked in a variety of corrections positions in Colorado for 31 years, including: community corrections, correctional officer, sergeant, lieutenant, manager, associate warden and warden. Dr. Jones research interests have focused on the issues that correctional employees face on a daily basis.


---