PREA Mandates in Juvenile Justice Facilities: Protecting the Health and Wellness of our Youngest Inmates
By Jennifer Hulvat, J.D., Full Time Faculty, Undergraduate Criminal Justice, School of Social and Behavioral Sciences
Published: 04/06/2015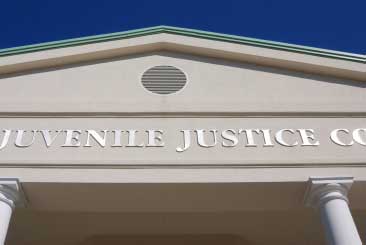 The month of April brings a change of seasons around the country, and a new focus issue to the table; Health and Wellness. In the area of Juvenile Corrections, we might take this opportunity to revisit a topic I wrote about in February, "Incarcerated Youth at Risk: Is Your Facility Doing Enough to Avoid Liability?" Ultimately, a correctional facility has an ongoing obligation to safeguard the health and wellbeing of its minor inmates. In February, I asked whether your institution was doing enough to avoid liability in this area. This month, with that overarching question in mind, we consider whether your institution is compliant with the mandates of PREA? Juvenile inmates are, indeed, a "special" population, and as such, are particularly vulnerable to victimization while in custody, both from inmate-on inmate conduct, as well as staff misconduct. Ongoing attention to the federal mandates of PREA goes a long way toward ensuring that a juvenile inmate's time in custody will be devoid of the types of sexual assault issues that have now been recognized and documented in our juvenile correctional facilities around the country. With national standards now established, those institutions choosing, or simply unable, to comply with these mandates, situate themselves as particularly vulnerable, "easy targets" for liability.

Passed in 2003, the Prison Rape Elimination Act (PREA) was created to combat sexual violence in correctional institutions, including jails, prisons, lockups, and in juvenile institutions. The application of this legislation to juvenile correctional institutions is particularly critical, as the youngest of our inmates often find themselves powerless to defend against sexual victimization while in custody. The Department of Justice, per the PREA mandates, issued standards for implementation on June 20, 2012, outlining the steps that facilities must take to address sexual misconduct prevention, detection, and response. Those standards pertain to juvenile facilities, adult prisons and jails, lockups, and community confinement facilities. The final standards are too lengthy to include here, but can be reviewed at: https://www.bja.gov/Programs/PREA-JuvenileFacilityStanards.pdf.

In 2013, the Bureau of Justice Statistics, BJS, published a special report entitled "Sexual Victimization in Juvenile Facilities Reported by Youth, 2012". It was the result of surveys of 8,707 youth in facilities owned or operated by a state juvenile correctional authority and adjudicated youth held under state contract in locally or privately- operated juvenile facilities. The data collected reaffirms the need for a structured response to sexual assault upon juveniles in these facilities. Specifically, BJS reported the following (estimated through weighted sampling): 9.5% of youth nationwide have experienced sexual victimization; 7.7% reported an incident involving facility staff; 2.5% of youth reported an incident involving another youth; 0.7% of youth reported victimization by both staff and another youth. (BJS, 2013). The reported numbers concerning assaults by staff are even more troubling: Most victims of staff sexual misconduct reported more than one incident (85.9%), and among youth reporting more than one incident, nearly 1 in 5 (20.4%) reported 11 or more incidents. (BJS, 2013). These numbers, considering the size of the sampled population, reflect that juvenile institutions reporting these issues remain exposed to litigation if the issues are not addressed and remediated appropriately.

What contributes to the sexual misconduct upon youth in these facilities? The Center for Children's Law and Policy opines that several factors exist which, once properly addressed by policy and practice modifications, can reduce the likelihood of occurrence and better insulate the institution against liability. Among the factors to consider:
Cultures that don't respect youth
Broken reporting, investigation and/or grievance systems
Lack of sufficient effective programming
Mid-level supervision breakdowns
Staffing challenges: insufficient people; inappropriate background and temperament; inadequate training, high turnover
Insufficient mental health supports
Lack of access to community standards.
The PREA standards define "juvenile facilities", as "facilities primarily used for the confinement of juveniles pursuant to the juvenile justice system or criminal justice system." (28 CFR 115, § 115.5). The Justice Department made clear that facilities such as group homes fall within the juvenile facility standards, which is an important step in setting them apart from the standards imposed for adult confinement. (28 CFR 115, § 115.5). While the standards are too lengthy to discuss in full here, in summary, the following policy and practice areas addressed in the standards are:
PREA Policy and Coordination: Establish zero-tolerance policies to defeat the culture of sexual abuse and harassment in juvenile facilities; designate a PREA Coordinator
Hiring and Promotion: Maintain appropriate hiring practices to screen hiring of those potential juvenile staff with sexual misconduct in their backgrounds
Facility Design and Contracting: Consider PREA mandates in the physical design or update of facilities
Youth Search Policies: Prohibit certain cross-gender searches by staff; implement safeguards in search policies overall and for protected classes of minor inmates
Youth Supervision Policies: Establish appropriate supervision practices and staffing; substitute direct supervision for video supervision, ideally
Special Accommodation: Create policy to allow disabled youth and those for whom English is not the first language to take advantage of PREA protection policies
Staff and Volunteer Training: Ongoing and specific; recognition of sexual abuse and harassment issues, understanding gay, lesbian, LGBTQ and transgender youth as well
Youth Education: Educate incoming youth concerning sexual misconduct issues and provide streamlined mechanisms for youth to report misconduct
Intake Information Gathering and Housing and Isolation Policies: Special focus on avoiding isolation as a safety measure absent less restrictive alternatives; access to exercise, education and health services
Reporting, Investigating and Responding to Misconduct: Implement immediate and mandatory reporting; create appropriate investigative plans with detailed written reports
Staff and Youth Discipline: Presumptive discharge for staff violations, impose discipline plus therapy and counseling for youth offenders; isolation with procedural safeguards
Medical and Mental Health Care: Provide youth with emergency medical and crisis intervention
Data Collection and Audits: Critical to ensuring success of the new initiatives
The published PREA standards also require that State Governors "certify" that all applicable facilities "under the operational control of the State's executive branch" fully comply with the PREA standards, including facilities operated by private entities on behalf of the State. Noncompliance in this regard may subject the State to a 5% loss of any DOJ grant funds in receives for correctional purposes. (28 C.F.R. § 115.501). The mandate begs the question, though: What happens to those juvenile facilities which do not qualify within the scope of the Governor's certification, such as county-run facilities? Arguably, those facilities run the very real risk of defending against liability claims arising from a failure to protect minor inmates in light of now-accepted industry standards. The PREA standards provide the industry benchmark against which rape prevention policies will hereafter be measured.

Ensuring the health and wellness of juvenile inmates is a legal obligation, ultimately. PREA and its ensuing regulations are a "floor", or starting point, for juvenile institutions to construct policy and practice designed to safeguard our most vulnerable inmates from what is now documented sexual victimization. Critically, the policies and day-to-day protocol of a juvenile correctional institution become the focal point in any state or federal lawsuit stemming from sexual misconduct upon a minor in custody. While no facility can remain "judgment-proof" against civil litigation, the broad sweeping mandates of PREA provide an excellent foundation upon which to build a culture of zero-tolerance against sexual misconduct in juvenile facilities. Safeguarding the health and wellness of juvenile correctional populations should remain a priority of these institutions, both in policy and everyday practice.

Since 2009, attorney Jennifer Hulvat, from the Chicago area, has been a full-time faculty member at Kaplan University, where she teaches law-based courses in Criminal Justice, with an emphasis in Juvenile Justice. Ms. Hulvat is a 25-year practicing lawyer, holding law licenses in both Illinois and Florida. She has been a prosecutor in Miami, Florida as well as in the Chicago area, and has spent several years representing the criminally accused. She was a staff attorney for Chicago's CLEAR Initiative Project, an aggressive, non-state-funded project to review, edit and align the Criminal Code and the Unified Code of Corrections in Illinois.
---