Off Duty Safety
By Brian Parry
Published: 05/11/2015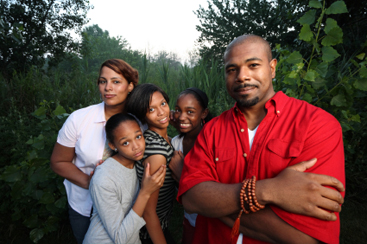 Safety while on and off duty is crucial to the correctional professional. When off duty you are responsible for your safety and the safety of your loved ones. It may not be uncommon to see a former inmate or parolee in the community whether at a shopping mall, a grocery market or in a local park. Most encounters entail nothing more than a glance, a head nod or an exchange of a few words. However, if in the rare occasion you are confronted in a threatening manner you should have a plan on how to react. We all want to be safe while off duty in our homes and in our communities and with our families and loved ones.

Some offenders, particularly gang members are accustomed to using threats, fear and intimidation against victims and witnesses. Those same tactics have been used against law enforcement and correctional staff. In fact, no one is exempt. Offenders and inmates have threatened judges, prosecutors, police officers and correctional professionals including probation and parole officers.

In one California case two gang members paroled from a correctional facility with direct orders to kill several correctional officers. The girlfriend and associate of the gang illegally accessed the home addresses of the correctional officers through her job with a state agency. Although the plot was foiled it does illustrate the increasing dangers of the correctional profession. There are numerous incidents across the country of police and correctional staff being assaulted and murdered. Most occurred while on duty but some have occurred during off duty situations.

No one can hide these days. Through internet sites available to the public some of your personal information particularly your home address is accessible to anyone with a computer. So whether it is a planned assault or a random meeting with a former inmate in the community, you are responsible for your personal safety and the safety of your loved ones.

Most of the time nothing happens during these coincidental meetings in public places. The vast majority of offenders do not want any problems. However, although the former inmate recognizes you and will avoid any problems their friends or associates who are with them at the time of the casual encounter may think differently and force you into a confrontation. We know there is no shortage of people who dislike the police and in the inmates eyes you are the police.

What are you going to do if confronted while off duty? What do you want your family to do in order to insure their safety? You need a plan.

Here are five things you can do to improve your personal safety while off duty.
Good Communication Skills

Your ability to communicate appropriately may save your life someday. Having a professional rapport and demeanor with inmates and offenders is important while working in a correctional setting. Do not personalize issues. Be firm but fair. Don't threaten or demean. Most inmates do not respond to threats. That type of language shuts down communication and any chance of getting an inmate to make the right decision. If you personalize an issue the inmate more than likely will as well.

Your reputation as being fair and your effective communication skills will serve you well if confronted in a public setting.


Situational Awareness

Know your own habits. When out in the public be aware of your surroundings and people in close proximity to you. Be able to see a potential problem before it develops and have a plan to react. Try to avoid problems if possible. Be especially careful about not getting followed home from work. If you think you are being followed alter your route and be sure to advise your supervisor. If you are certain that you are being followed you should notify your supervisor and the local police and let them take the appropriate action.


Family Plan

Apply your safety and security habits learned and practiced at work to your off duty life. Develop a personal safety plan for you and your loved ones if confronted at home or in the public.

Imagine yourself in a shopping mall with your loved ones when recognized and confronted by a former inmate. Keep in mind the offender may not want to confront you but his or her friends may want to escalate a verbal confrontation to the next level. But, what matters is what are going to do and what do you want your family and loved ones to do.

Your communication skills are critical at this point. You may be able to diffuse the situation or at least buy some time. This is when your family plan comes into action. They need to know what to do. Should they seek safety and go into a nearby store? Should they alert security or call the police?

Have an open and honest discussion with your loved ones and discuss the "what ifs". Discuss different scenarios and have a plan for each one. Don't scare them but be realistic about options and what they are capable of doing in a stressful situation. Do you need to agree on a "code" word to alert your spouse to call the police? You might say something like "take the kids and finish the shopping and don't forget to call your brother". Brother would be the code word for calling the police.

You might just take the direct approach and tell the former inmate you don't like where this conversation is going and you are going to call the police. That in itself may be enough to end the situation. Most offenders are smart enough to drop the issue and move on rather than take the risk of going back to jail for something stupid.

Each scenario is different. But, make a plan and if necessary practice it when in the public. The same goes for being in your home if a former inmate shows up at your door. Have a plan.


Know Your Neighbors

Nothing beats a "neighborhood watch" type of program. Friendly neighbors who know what you do for a living can alert you to any suspicious persons or activity near your home while you are gone. Harden the target, make your home secure. Deadbolts, adequate lighting, home alarm systems are all good precautions to take. Inform your trusted neighbors of vacations and out of town trips. Have them pick up your mail, newspapers and any leaflets left at your doorstep or on the driveway.


Loose Talk

We all know not to share personal information with inmates while at work but all too often we talk about where we live, where we recreate and where we get together with friends when off duty. Inmates listen and share that information. Loose talk within earshot of inmates is something we should not do.
In conclusion, threats, intimidation and physical confrontations are real life occurrences in law enforcement and correctional work. Recognizing those realities and having a plan to deal with them will go a long way to increasing your safety and the safety of your loved ones while off duty in the community and at home.

Brian Parry spent over 30 years working for the California Department of Corrections. Prior to retiring as the Assitant Director of the Law Enforcement and Investigations Unit, Brian was a Parole Agent, Special Agent and Chief of Investigations. From 2008 to 2014 Parry worked for the FBI's National Gang Intelligence Center and Safe Streets Gang Unit. He implemented and managed a joint intelligence program between the FBI and the California Department of Corrections. Throughout his career he has received 32 commendations from law enforcement agencies.

Parry has taught across the country about gangs, intelligence and officer safety topics. Since his retirement he has worked as an expert witness and consultant for several agencies on gang issues.

He has authored several articles on gang related topics for Corrections Today, California Correctional News, State of Corrections and several intelligence publications. In 2000 he won the Lester J. Haye Award for published articles in the California Correctional News.
---