Is It Snowing Where You Work?
By Joe Bouchard
Published: 05/25/2015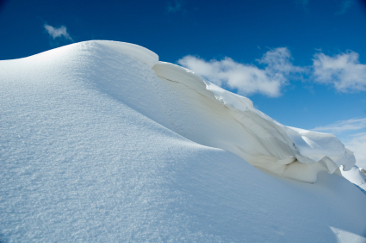 The following is an installment in "The Bouchard 101", a series featuring "Ice Breaker's" designed to promote training awareness and capabilities in the corrections industry.

"Hi! How are you? Where are you from?" Does this sound like a third rate comedian attempting to warm up a crowd? In reality, it is a little small talk that can help a speaker connect with a crowd.

This is a very simple icebreaker, one that can go well with any presentation or topic. It is particularly a good one to use in large groups from a diverse geographical area.

This is a facilitator-driven exercise that requires no materials. It is as simple as asking, "Is it snowing where you work?"

The facilitator may start in this manner and segue into the query: "My name is [insert name here] and I am from [state or region]. I am very glad to be at this conference talking to you about [topic]. When I left home, there was two feet of snow on the ground. Staff at the correctional facility at which I work need to use snow shoes to conduct fence checks.

"So, how is it where you work right now? Do you need snow shoes to make security rounds?"

On the face of it, this exercise seems to lack substance. However, the analytical trainer would derive much from this.
This is a way to enliven audience members, as state pride may break inhibitions.
It gives the facilitator a geographical anchor to use during the presentation or later in the conference.
It allows facilitators to target the extroverts in the audience and also to see who may know whom.
Naturally, this exercise does not need to be predicated on snow fall at 'home.' Facilitators from Southern states can apply their climate conditions to their introduction.
Everyone is an expert on the weather. No one would be excluded from conversing on such an innocuous topic.
Asking about the weather conditions at work offers that professional hook, something which is in the mind of those attending a professional conference.
It gives the novice speaker an easy way to earn experience in 'working a crowd.'
There is a natural give and take between the speaker and the audience, something that is not always easy to obtain. Sharing is priceless for rapport.
Common experience and sharing about general topics help connect people. It is a simple technique that smooths the way for an excellent participant/facilitator relationship.

Joe Bouchard is a Librarian employed with the Michigan Department of Corrections and a collaborator with The International Association of Correctional Training Personnel (IACTP). He is also the author of "IACTP's Corrections Icebreakers: The Bouchard 101, 2014". The installments in this series include his opinions. The agency for which he works is not in any way responsible for the content or accuracy of this material, and the views are those of the contributor and not necessarily those of the agency. While some material is influenced by other works, all of the icebreakers have been developed by Joe Bouchard.

Visit the Joe Bouchard page

Other articles by Bouchard:
---