The Twenty Minute Trainer: Treasure in the Trash
By Gary F. Cornelius, First Lt. (Retired)
Published: 08/10/2015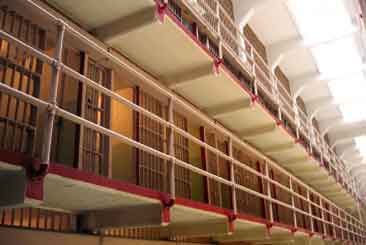 It never ceases to amaze me how crafty inmates are when they are trying to get contraband smuggled into a correctional facility. Correctional officers (COs) have to look out for contraband sent in the mail, inside a package, or unfortunately by a fellow CO that does not wish to follow the code of conduct or the law. Contraband has been thrown over fences or placed outside in the community where inmates on work crews can find it.

But-this story out of Florida intrigued me enough to share it with you, as there can be a simple lesson to be learned. There is treasure in the trash.

Here are the facts as reported in the Pinellas, Florida news media:
In November of 2014, the Detention Investigation Unit of the Pinellas (Florida) County Sheriff's Office received information from a confidential source that drugs were being smuggled into the facility by an inmate assigned cleanup at the jail Video Visitation Center.
In a follow up investigation, investigators discovered a suspicious looking parcel behind a steel box, located near the entrance to the Video Visitation Center. Upon further scrutiny, the package contained over 50 prescription pills, wrapped and sealed in plastic. The package was placed inside a McDonald's Egg McMuffin wrapper.
According to investigators, a 47 year old man brought the package to the Video Visitation Center. The plan was to have a 45 year old female inmate assigned to the visitation center cleaning detail bring the package inside the jail.
The female inmate worker was supposed to deliver the package to a 26 year old female inmate who lived in the same housing unit.
All three were charged with conspiracy to introduce contraband into a county corrections facility. Investigators then found out, by interviewing the man, that he had made two successful drug drops in the prior week, involving the same two women.
(www.baynews9.com, 2014)

We all know that inmates are always looking to circumvent our best anti contraband efforts. They have the time and the intelligence to think up some innovative plots. That little piece of trash in the lobby or lying in the parking lot could be more than trash. Who really knows what that crumpled paper bag may contain? Or that discarded cigarette pack? What is really in that trash can?

What countermeasures could be taken? It's time to think outside the box. I am not saying that with all of the duties that correctional officers have to perform, we stop and go through every piece of trash. Let's think common sense. Maybe we can be in closer proximity when inmates pick up outside trash, or have a drug dog occasionally 'drop by' for a sniff when outside inmates are on trash detail. Maybe we should be aware in civilian lobby areas of 'good citizens' that may distract the officer, just enough to have him or her turn the other way from observing the inmates-for just a quick moment. Or-how about the next time that an inmate worker nicely says "I'll take the trash down to the dumpster, deputy…save you a trip." You answer-"no thanks, we will handle it ourselves." Better yet, you can be right alongside them when the trash is dumped.

My compliments go out to the Detention Investigation Unit at the Pinellas County Sheriff's Office for a job well done. Only inmates can take something simple like a trash detail and turn it into a contraband smuggling operation. And only we can stop it.

Remember-There is treasure in the trash.

Reference:
Detectives: Trio used Egg McMuffin wrapper to smuggle pills into jail. (2014, November 14). Baynews 9, Retrieved from http://www.baynews9.com/content/news/baynews9/news/article.html/content/news/articles/bn9/2014/11/14/... Accessed May 30, 2015.

This article appears in The Correctional Trainer, the journal of the International Association of Correctional Training Personnel (IACTP) and is posted here with the permission of IACTP. To check out The Correctional Trainer and see what benefits that you can get as an IACTP member, please visit www.iactp.org.

Corrections.com author, Lt. Gary F. Cornelius retired in 2005 from the Fairfax County (VA) Office of the Sheriff, after serving over 27 years in the Fairfax County Adult Detention Center. He conducts corrections in service training sessions and has taught corrections classes at George Mason University since 1986. Gary's books include The Art of the Con: Avoiding Offender Manipulation, Second Edition (2009) from the American Correctional Association and The Correctional Officer: A Practical Guide, Second Edition (2010) from Carolina Academic Press.

Visit the Gary Cornelius page

Other articles by Cornelius


---