Juvenile Corrections
By Mary Grace
Published: 08/17/2015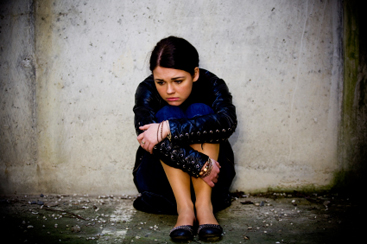 Detaining juveniles separately from the adult population was established as a means of providing additional rehabilitation to an inmate who is easier to rehabilitate. Detaining children can be beneficial in violent or desperate cases where their environment may be failing them; however, prosecuting juveniles as adults, or keeping them in adult detention centers, is not only hazardous to rehabilitating juveniles, but is also treacherous to the physical well being of the juveniles.

Trying children as adults

The fear of child, "super-predators" came out of a rise in gun-related murders committed by juveniles in 1993, this trend quickly abated as crime in America sharply fell, but the idea of child super-predators has not. This fear caused a hard line on juvenile crime in America, leading to 6 percent of children to be tried as adults. Children as young as 13 can be tried as adults, and currently there are 2,225 child offenders serving life in prison without the option of parole for crimes committed before the age of 18. Many states have provisions in effect requiring that once a juvenile is prosecuted in criminal court, all subsequent cases involving that juvenile will also be tried in criminal court, in fact over half the cases waived to criminal courts were non-violent drug or property offenses.

Juveniles in Adult Correctional Facilities

Youths are held in adult correctional facilities not only for criminal charges, but also while awaiting court proceedings, or simply as overflow from the juvenile facility. This is not only detrimental to the rehabilitation of the juvenile, but also potentially deadly. Forty percent of adult facilities provide no educational services at all, and only 11 percent provide any special education services, important for the 30% of juveniles with learning disabilities. These youths, 1 in 2 of which function below grade level, who would have been sent to juvenile court for skipping school on the outside, have lost the option to go.

There are issues with a lack of rehabilitation and a lack of safety. Juveniles only account for 1 percent of the adult prison population, but represent nearly 21 percent of the inmate-on-inmate sexual violence. They are 36 times more likely to commit suicide in the adult prison population than in a juvenile detention center, this alone is a good indicator of the extreme stressors that juveniles are under, and tells you something that the numbers simply can't.

Putting juveniles in juvenile centers gives them access to the schooling they need, the additional counseling, and puts them at a lower chance of dying. Convicting children as adults, and placing them in adult correctional facilities means shutting down rehabilitation for that child, and potentially causing that child harm. Juveniles should not be placed in adult facilities unless emergency situations arise.

Works Cited

Enth. WWW.S ENTENCINGPROJECT . ORG Prosecuting Juveniles in Adult Court (n.d.): n. pag. Web.
"Get A Real Degree." Juveniles in the Criminal Justice System. N.p., n.d. Web. 12 Aug. 2015. .
2012, Last Updated: April. K EY F ACTS : Y OUTH IN THE J USTICE S YSTEM (n.d.): n. pag. Web.
"United States: Thousands of Children Sentenced to Life without Parole." Human Rights Watch. N.p., 11 Oct. 2005. Web. 12 Aug. 2015.

Mary Grace went to school at the University of Idaho, was President of the Women's Co-Operative Group and Steel House. She now resides in Boise, Idaho. For more information, Mary can be reached via Twitter @marmygrace or email at marmgrace@gmail.com.
---