Cleaning the Path for a Future After Prison
By Ron Segura
Published: 10/19/2015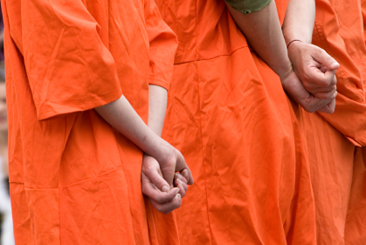 According to Prison Fellowship, a non-profit organization that tries to help prisoners become good citizens and lead constructive, healthy lives after leaving correctional facilities, one of the biggest hurdles they face is getting a job. As many as 60 percent of all ex-prisoners, reports this organization, are unemployed one year after their release from prison. "This signals pending disaster…not only for the ex-prisoners and their families but for the broader community."

Without a source of income, ex-prisoners have difficulty finding housing and supporting themselves. They feel separated from their community. Invariably these problems build; alcohol and drug abuse often follows, along with a return to crime essentially to survive in the outside world.

Contributing to all these problems is that many prisoners simply do not have adequate skills to get a job once released. Prison Fellowship says that nationwide, 70 percent of prisoners "function at the low end of the literacy range," which in most cases makes it very difficult to train them on the type of job needed in the 21st century business world. The ultimate result: re-arrests are common in the first six months after prison release.

However, there is one profession in the U.S. that is needed in the 21st century, in a very fast-growing field; it does require proper training but can be taught to those "at the low end of the literacy range;" and to top it off, it can pay a decent living wage. Added to all this, many prisoners are performing some aspects of this profession already while in prison.

The profession we are referring to is professional cleaning. This is a $50 billion industry and as just mentioned, one that is steadily growing, especially now with the improving economy. It is a skill that is not only needed, but also builds character for the former prisoner, offers a sense of satisfaction, and as we shall explain further, keeps people and communities healthy.

Perception Issues

Decades ago, the professional cleaning industry had a very serious perception problem. We would often hear people say things such as, "from the president of the company to the janitor…," implying that the janitor is at the bottom of the corporate scale.

That all began to change in 1994 with the publication of the book, Protecting the Built Environment: Cleaning for Health. In this book, Dr. Michael Berry emphasizes that effective cleaning is essentially a science and that when performed correctly, it removes the pollutants and contaminants often found in the indoor environment that can result in illness.

This was a revelation for many within and outside the industry. Before this, the purpose of cleaning was simply the removal of "dirt" and to make things shiny. Now, all of a sudden, some public health and cleaning experts are saying professional cleaning should fall under the umbrella of the healthcare industry…because it plays such an important role in the health and well-being of building users.

While the perception of the professional cleaning industry may be changing among the public, it may not be changing among inmates, and this can be a problem. Because of this, for those correctional facilities that have or are considering janitorial training programs, it is very important to change this view. Cultivate an accurate perception of the field by focusing on the following:
Educate inmates on the value of cleaning, as we have just discussed.
Teach prisoners that professional cleaning is now a respected profession and, as cleaning professionals, they should hold their heads up high.
Know that while it does require training, a positive attitude to the work is all that is needed.
Emphasize the opportunities in this growing industry; this skill set is needed and jobs can pay well.
Remind inmates that professional cleaning offers personal satisfaction that gets repeated, over and over again, every day that cleaning work is performed.
Best Practices

Again, for those correctional facilities that have already started or are considering starting a janitorial training program, it is crucial that inmates learn the best practices in the industry. This is essential because in recent years, the cleaning industry has become much more professional and the skills required are more comprehensive than they were decades ago. This would include such things as:
Being well aware of worker and building user safety
Understanding the different kinds of cleaning solutions along with the proper dilution and use of these cleaning solutions
Equipment training and operation (floor machines, carpet extractors, etc.)
Hard surface floor care (daily cleaning, interim, and restorative cleaning; floor safety)
Infection control (an understanding of the types of pathogens found in a facility and how to eradicate them)
General cleaning procedures
Administrative procedures related to professional cleaning
All training programs should be followed with an examination. This helps ensure the prisoner understands these best practices and can put them to use as soon as he or she is released. Once completed, they now have a marketable skill that allows them to turn their lives around and be a contributing member to their community.

Ron Segura is president of Segura Associates. His company works with large organizations to streamline their cleaning and building operations so that they function more effectively and efficiently and realize a cost savings. He can be reached at seguraassociates@msn.com.
---