More than One Way to Skin a Cat
By Joe Bouchard
Published: 10/26/2015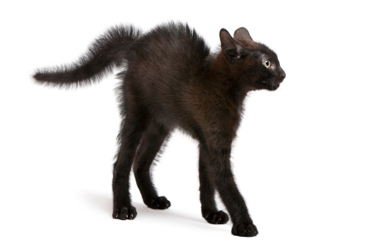 The following is an installment in "The Bouchard 101", a series featuring "Ice Breaker's" designed to promote training awareness and capabilities in the corrections industry.



No matter how you feel about animals – cats in particular, this classroom exercise does not advocate harming of living things in any way. Rather the title selected from a popular idiom. There are many ways to do something. In this case, it is how some offenders use different tactics in order to set staff up for manipulation.

In this scenario, staff members are the potentially skinned cats and unscrupulous offenders who endeavor to manipulate are those who use handling tactics. Part of human nature is the need to gain advantages over who you might consider your adversary. Let's face it; there are many ways to manipulate.

Below are 11 such ways. How many of these have you experienced?
Affirmation of decision
Appeal to fairness
Appeal to higher power
Challenge to the profession
Charges of discrimination
Disfavor
Favor
Flattery
Probe for leverage
Us versus them
Veiled threat
As always, corrections staff must be forever vigilant and aware of ruses and manipulation tactics. By doing this, we make our facility safer for staff, offenders, and the public. The Manipulating Matching test is a good prelude for any module on the anatomy of a set up or staff communications.

Joe Bouchard is a Librarian employed with the Michigan Department of Corrections and a collaborator with The International Association of Correctional Training Personnel (IACTP). He is also the author of "IACTP's Corrections Icebreakers: The Bouchard 101, 2014". The installments in this series include his opinions. The agency for which he works is not in any way responsible for the content or accuracy of this material, and the views are those of the contributor and not necessarily those of the agency. While some material is influenced by other works, all of the icebreakers have been developed by Joe Bouchard.

Visit the Joe Bouchard page

Other articles by Bouchard:
---