Utilizing Technology to Make Prisons Safer: How technology can help manage overcrowded prisons
By Derek Brown
Published: 11/09/2015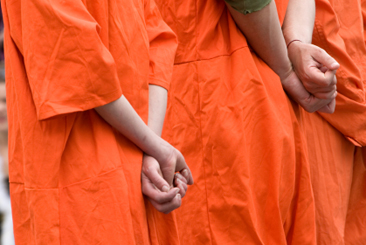 In this series of articles Derek Brown, VP Americas with the Wynyard Group, a market leader in crime fighting software, discusses how the smart use of technology can help officials manage two of the most challenging issues facing corrections institutions today.

Click here to read Part 2.



"I'm convinced that if you put three people on an island somewhere, two would clique up and become predatory against the other at some point[1]." - Cory Godwin, former president of the Gang Investigators Network for the Florida Department of Corrections.


The United States currently imprisons nearly one in 100 American adults[2] -- a 500 percent increase over the last 30 years[3]. To put this into perspective, one quarter[4] of the world's prisoners are now held in the U.S.

As a result of the expanded prison population, one of the key challenges for corrections officials is how to successfully manage this growing prison population to ensure inmates' safety. With overcrowded facilities comes the potential for tensions to run high among prisoners, who may be placed with previous victims, associates, or rival gang members – all of which can create the possibility for violence within the prison.

The question is, how do officials decide which prisoners can be safely placed together? This has long been a challenge for corrections and law enforcement officials, but one solution lies in intelligence-led practices and the use of data analytics.

Police around the world are using crime analytics software to help connect disparate data sources such as criminal history, social media networks, property records, field notes, and other types of evidence. The software aggregates and analyzes data to help identify criminal patterns, previously unknown relationships, and persons of interest. Furthermore, by analyzing masses of data quickly, it frees up law enforcement resources to investigate leads and spend more time solving or disrupting crime.

This same technology can be used by correctional facilities to manage prison populations in order to keep inmates safe. Using advanced analytics software, data from many disparate sources can be aggregated and analyzed to reveal valuable insights into relationships and connections between the prisoners, meaning staff are given a holistic view when managing the population placement.

Advanced analytics can utilize lawfully gathered information from disparate sources, including prisoner records and information on known associates or gang affiliations, to inform where inmates are housed. For example, a victim of an existing prisoner could be a relative of a criminal entering a prison as a new inmate. If these prisoners were housed together this could result in violence or intimidation. Using advanced analytics, corrections facilities could establish any links between inmates to help inform the decision of where they are placed.

In addition, advanced analytics can be useful when establishing which prisoners could be vulnerable to radicalization. Social media, criminal records, and other lawfully obtained information could identify a vulnerable individual and inform the decision to place the prisoner separately from inmates with suspected extremist tendencies, or who have committed hate-crimes.

The application of advanced analytics is one way prison officials can efficiently manage increasing inmate populations. By having a single view of a prisoner, agencies can dramatically increase their ability to protect the prisoners from further criminal actions.

References
[1] Cory Godwin, former president of the Gang-Investigators Association for the Florida Department of Corrections.
[2] http://www.alec.org/initiatives/prison-overcrowding/
[3] The Research Project, http://www.sentencingproject.org/template/page.cfm?id=107
[4] The National Academies Press, 2014.

Derek Brown is Wynyard Group's Vice President Americas responsible for driving the growth and success of Wynyard in the U.S., Canada, Central and South America. Derek has a proven track record of partnering with companies to protect their most valuable business assets through the intelligent use of technology.

In his most recent role as Chief Operations Officer for BAE Systems Applied Intelligence (formerly Detica) in the Americas, Derek managed the NetReveal and Cyber businesses in the U.S. and Canada, focused on tackling financial crime and non-compliance across the Banking, Insurance and Healthcare markets. Prior to this role, he was responsible for NetReveal's Government business, working with Law Enforcement and Tax Authorities across the globe. Derek has also held a number of leadership roles with Logica and EzGov.
---