International Corrections
By Terry Campbell, Professor, Purdue University Global
Published: 11/16/2015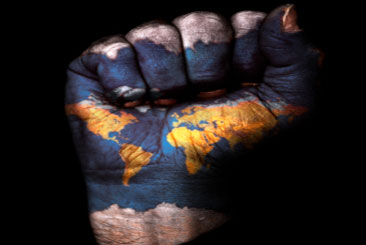 The topic for November is International Corrections. I separated this topic into three areas: International Growth in Private Prisons; Europe's role in reducing imprisonment; and my personal views. Prior to some research, I was aware of prison privatization throughout the world. What I did not know was the extent to which private prisons provide services worldwide. In no way am I advocating private prisons over other prisons. Instead, I want to share some information that perhaps many of you were not aware of.

To begin with, I found the following article interesting: 'International Growth in Prison Privatization' by Cody Mason, August 2013. (The Sentencing Project). Prison privatization has met the expanded needs of 'privatization of prisons, immigration detention systems, and other governmental services.' The same concerns that surface with prison privatization in the United States carry over to other countries as well. The literature also outlines to what extent privatization of prisons can operate; this includes if the privatization will be 'for-profit or not-for-profit.' In some countries that particular country may remain in 'charge of all detention services' versus limited intervention. Again this is going to vary from country to country. This article provides a very good overview of how prison privatization is utilized in other countries and even how some countries are innovative with privatization. In Australia, the immigrant detention system is 'entirely operated by for-profit companies.' As we have seen recently with media broadcasts, immigration is a big concern for many countries. These concerns are many and this is a different discussion. I just wanted to make sure you are aware of this. I leave you to review the article referenced and draw your own conclusions. Regardless of the views and stance one takes; privatization of prisons is a big and profitable business. The questions then becomes how effective they are and identifying where the problems exist. The same can be said for many of our own prisons here in the United States and outside our borders.

We cannot lose sight of corrections in trying to control budgets, prison overcrowding concerns, safety and sanitation concerns, humane prisons, review of sentencing laws, and continue to look at alternatives to incarceration, and other. This should be ongoing and decisions made how to meet the needs of the offenders while providing corrections mandates without sacrificing any safety and security concerns.

The next area researched was what some European countries are doing to reduce imprisonment. I pulled resources from 'Reducing the use of imprisonment: What can we learn from Europe? by Rob Allen, May 2012. (Criminal Justice Alliance, http://www.prisonpolicy.org/scansCJA_ReducingImprisonment_Europe.pdf). The Netherlands, Germany, and some other countries' have successfully reduced their prison populations while England and Wales, have needs to improve. Due to space limitations, I will identify some key components in my view that bear further research and consideration by the United States. Crime rates are down in the Netherlands, Germany, England, and Wales. Incarceration rates during this same time period are down in the Netherlands and Germany, yet there has been an increase in prison populations in England and Wales. Again due to space limitations, I will address some of the differences. The article information was provided for further review. Prisons costs are dramatic and anytime alternatives can be utilized, significant savings are present.

The following are some key areas for consideration:
"European countries are using imprisonment as a sentence much less frequently or for much shorter periods than their counterparts in England and Wales.
The proportion of life sentences needs to be considered; inmates serving life sentences in Europe is around 3%, while the percentage of inmates serving a life sentence in England and Wales is around 18%.
The sentencing policies are less restrictive in Europe and are less punitive than in England, Wales, and the United States.
We can also look at the differences in age of responsibility by countries. The age groups are higher in Europe than outside of Europe.
Prosecutors have greater discretion in diverting serious cases from prosecution.
Mandatory minimum sentences are much less in evidence in most European jurisdictions.
There are better treatment options for people with drug dependency and psychiatric problems.
I thought the Netherlands was rather creative with the following initiative: Task Penalty: Requires a combination of work and training up to 480 houses to be completed within a year. The court must also provide a period of detention to be served if there is non-compliance. This can vary from one day to eight months.
The number of serious cases brought before the courts has been reduced.
Germany has also implemented some initiatives and I selected a couple for review.
Prison sentences are suspended for less serious and non-violent offenses. There is an increase in the use of early releases and postponement of prison sentences to allow for drug treatment.
Crime rates are down in the Netherlands, Germany, England, and Wales, yet the prison population continues to increase in England and Wales.
My personal thoughts reflect a need to further investigate these areas as well as others in determining what works and does not work. There has been ample research completed since the date of articles I selected. I wanted to show how these two articles have led to the continued ongoing research. As we all know, our prison systems here in the United States continue to grow in some areas and prisons costs continue to escalate. We have a significant number of prisons whose prison budgets exceed a billion dollars a year. Over the years we developed the attitude to 'let's build more prisons, lock them up, and throw away the keys.' Many of our prisons are overcrowded and recently the federal courts intervened to require mandatory prison population releases in California.

Sentencing and restructuring are key buzz words currently and more work needs to be done in these areas. At the same time, a large percentage of our prison population are non-violent and drug users. We have reached the point where politics have not eased the dilemmas faced by corrections. The research is present and needs review to determine what we may be able to use from our European counterparts. The time for change is now, not later.

Stay safe out there.

Terry Campbell is a criminal justice professor at Kaplan University, School of Public Safety and has more than 20 years of experience in corrections and policing. He has served in various roles, including prison warden and parole administrator, for the Arkansas Department of Corrections. Terry may be reached at tcampbell@kaplan.edu.

Other articles by Campbell


---