State Program, Judge Turn Around Offender's Life
By Andrew Garber, Washington Department of Corrections
Published: 11/30/2015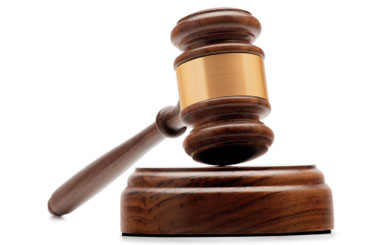 After years of drug addiction and being in and out of prison, Rick Taylor decided he'd had enough.

He asked himself "Is that really how I want to live? Do I want to go out and steal food to eat? Do I want to go out walking with one shoe on and one shoe off? Do I want people to look at me, and not want to talk to me?"

Nearly two years ago, Taylor decided the answer to all those questions was "no." He stopped using drugs and enrolled in college. He expects to receive a chemical dependency professional credential next year, and begin a new career helping others fight their addictions.

Getting to this point wasn't easy. Taylor credits the state Drug Offender Sentencing Alternative (DOSA) program for changing his life. Without it, he said, "I'd be dead or in a penitentiary right now. There's no question about that."

DOSA is a sentencing alternative designed to provide treatment and supervision for certain addicted offenders who committed a drug crime, or another crime related to addiction. The goal is to reduce or eliminate time in prison by helping offenders kick their addiction, get jobs and have successful lives.

Washington state is a leader on this front. The state legislature created DOSA 20 years ago and has gradually expanded its scope over time. Many other states are just now considering similar efforts as part of a growing national conversation around reducing prison populations.

Snohomish County Superior Court Judge Thomas Wynne said the program has proven its value.

"People aren't going to change unless you give them the tools to make changes in their lives," said Wynne, who has offenders reporting to his courtroom twice a month to report on their progress. "If you just put someone in prison, they are likely to come out and still be an addict and still be involved in the behaviors of an addict to feed their addiction.

"We try to give them the tools to deal with that addiction and some positive feedback when they do well, and hold them accountable when they don't," he said.

The Revelation

There are two types of sentencing alternatives for drug offenders. The prison option allows certain offenders to receive reduced prison terms in exchange for completing chemical dependency treatment while incarcerated.

The second option allows for residential treatment that avoids prison altogether, unless the offenders fail to follow the conditions of their Department of Corrections (DOC) supervision. In that case, the judge can send them to prison to serve their sentence.

People who've committed violent crimes or sex offenses are not eligible for either program.

Taylor was sentenced to residential treatment when he stood before Wynne in early 2014, after being arrested for taking a motor vehicle without permission.

Taylor at the time figured he'd go straight to prison, but said he had a "revelation" while sitting in jail waiting for his court appearance.

"The revelation was that if you change your mind, your behavior will change," Taylor said. "So I started to change my mind and look at things in a different way. There was no more playing games. No more, 'I'm going to do this and I'm going to do that' and then not do it. I got sick of myself. I said I want this to be real in my life."

Taylor relayed his epiphany to the court — and Wynne put him in DOSA.

Daniel Wyttenbach, the community corrections officer overseeing his case, said he could see the change in Taylor when that happened.

"He was given another chance. The light bulb came on," he said, adding that "chemical dependency is a disease. To fix the disease you need a cure. You have to give them the opportunity to change. This is the only way it's going to work."

Staying on Course

Wynne has given many offenders an opportunity to change their lives by sentencing them to DOSA, which requires extensive treatment, regular check-ins with DOC community corrections as well as personal appearances before the judge.

Twice a month he holds a hearing where the offenders enter his courtroom to report on their progress.

The judge, who's been following many of their cases for more than a year, knows the offenders well. He asks about their kids, and their jobs, and provides encouragement to people who are doing well, urging them to continue and graduate from the program.

He also doesn't hesitate to let offenders know if they're off course.

When one woman appeared before him recently, Wynne told her "what I hear from the (residential) treatment program is that you are physically showing up, but you're just not there mentally, you are not really fully engaged," he said.

"So I'm going to ask that you give that your attention, and engage mentally while you're there in treatment, and do more than just physically show up."

The woman gave a meek "okay" and slid back to her seat.

Another offender followed. He had recently relapsed and starting using drugs again after getting back together with a girlfriend who used drugs.

Drug use will land offenders in jail to remind them there are consequences for their actions. Repeated violations of their supervision conditions will result in prison time.

"We've talked about this before," Wynne said sternly. "You knew what was going to happen. The number one predictor of relapse is associating with someone who is using, who you've used with before."

The judge sentenced him to 30 days in jail and warned, "You're on your last legs with this program." He added as the offender was escorted out, "you will have no contact with her (the girlfriend) period."

The judge has an almost parental relationship with the offenders. "You get to know them," Wynne said, "who they are, what their weaknesses are, what they need to do to be successful."

Around 25 percent of offenders in the DOSA program in Snohomish County generally graduate from the program, and "that's 25 percent who likely won't come back into the criminal justice system and probably wouldn't have succeeded without DOSA," Wynne said.

He expects a much larger proportion of his current caseload to successfully graduate based on what he's seen in recent months.

Taylor is confident he'll be among them. He's been drug-free since starting the DOSA program, and Taylor notes he even runs a clean and sober house in Everett to help addicts recover.

"Make no mistake about it. Addiction is for life. I have to fight my addiction every day," he said. "DOSA gives you the opportunity to change your mind so that your behavior will follow. Now I have a new life."

Andrew has more than 30 years' experience as a reporter at daily newspapers in South Carolina, Florida, Maine, Idaho and Washington. He spent 14 years at The Seattle Times with most of that time as a statehouse reporter covering the governor's office, the Legislature and state government. He joined the Washington Department of Corrections in March 2015.
---