Data, Privacy and Public Safety: A Law Enforcement Perspective on the Challenges of Gathering Electronic Evidence
By International Association of Chiefs of Police
Published: 12/07/2015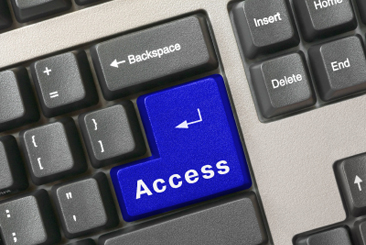 Ubiquitous access to interconnected mobile devices and other advanced communications systems has transformed how we live, work, and communicate, enabling global communication with the touch of a smartphone screen. This expansion of interconnectedness has also provided a new tool of the criminal trade for criminals and created new challenges for law enforcement investigators. The issue of "Going Dark"—law enforcement's decreasing ability to lawfully access and examine digital evidence at rest and evidence in motion due to technical and non-technical barriers—is increasingly placing public safety at risk.

Historically, the impact that advances in technology had on law enforcement capabilities was moderated by industry's willingness and ability to comply with a law enforcement legal demand for access to evidence on a device or in a network. Historically, the manufacturer of a tablet or smartphone maintained a way to access a device even if the user could not. That access also prevented criminals from hiding data from law enforcement. With the proper legal authority, the police could require a manufacturer or service provider to furnish the key to unlock the device.

Recently, however, new technologies and strategies developed to advance network security are preventing law enforcement and justice agencies from executing lawful court orders to investigate criminal or terrorist incidents or to secure electronic evidence. Clear and sometimes insurmountable barriers to access of electronic evidence have been placed in the way of law enforcement seeking to identify suspects and protect communities from further crime. Those barriers to access include data encryption, outdated legislation, elevated proof requirements, cloud infrastructure, lack of data retention and preservation, and unreliable provider assistance.

Recognizing the growing challenges these issues represent for local, state, federal, and international law enforcement and criminal justice agencies, the International Association of Chiefs of Police (IACP) organized the Law Enforcement Summit on Going Dark in February 2015. The summit assembled a group of subject matter experts, including law enforcement executives and investigators, privacy experts, legal specialists, scholars and other professionals, to explore the nature of the challenges of Going Dark and to examine the technical, operational, legal, and policy issues that must be confronted in addressing these challenges. The summit also explored potential strategies and action steps to craft a balanced approach to privacy and public safety and to ensure lawful access to evidence at rest and in motion.

In this report, participants in the Law Enforcement Summit on Going Dark detail the technological and legal landscape surrounding the issue of Going Dark, they define the barriers to access faced by law enforcement every day, and they outline the key ideas that their law enforcement peers should know when discussing the issue of Going Dark. Those themes are the following:
Continuing law-enforcement's long-standing commitment to individual liberty.
Recognizing that network security measures such as encryption are important, appropriate, and justifiable.
Adhering to Constitutional protections and time-honored, established legal process that guarantees judicial review and approval of search warrants is also critical.
Understanding that technology is evolving, and solutions are being developed that prevent the discovery and collection of information—potential evidence—from digital devices and communications systems even with a court order.
Knowing that the harms resulting from the inability of technology companies to comply with court-ordered surveillance warrants are not abstract; they have very real, tangible consequences in many criminal and national security investigations. The threat is real and it is already hindering the ability to keep the public safe.
Conveying that we are not seeking to expand the surveillance authority of government, but rather to ensure that evidence collection by lawful court order can be accomplished when authorized and needed.
They also outline seven concise recommended strategies and action steps necessary to move law enforcement and industry toward a balanced approach to 21st Century public safety, data and privacy. Those recommendations include the following:
Provide guidance and recommended strategies to address Going Dark.
Bring public awareness and transparency to the impact Going Dark has on public safety.
Create an electronic data and privacy policy framework.
Prepare an analysis of current legislation that relates to evidentiary collection of electronic data.
Work with domestic and international partners to continue dialogue about the effects of Going Dark.
Hold a national press day to educate the public about the public safety implications of Going Dark.
Focus on educating congressional and other policy leaders on Going Dark.
Law enforcement is committed to working collaboratively and in good faith with interested stakeholders to explore solutions to the Going Dark issue. We look forward to identifying approaches that protect privacy, while still allowing lawful access to stored data and electronic communications in order to prevent, investigate and solve crimes.

To view the full report click here.
---