Destruction or Misuse
By Joe Bouchard
Published: 12/07/2015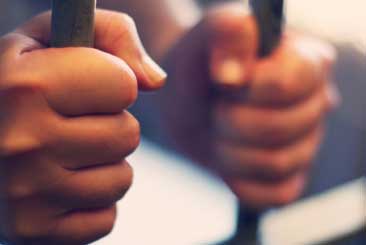 The following is an installment in "The Bouchard 101", a series featuring "Ice Breaker's" designed to promote training awareness and capabilities in the corrections industry.

It should come as no surprise that some prisoners will risk major misconducts reports written on them in order to achieve their goal of comfort. That is to say, most contraband traders are aware they may suffer a "ticket" by misusing or destroying state property. Still, they take the risk in order to reap the rewards.

There are many contraband trading vessels. Consider the law book – a ubiquitous part of any prison library. Many of which are over 1000 pages and have ample hiding places when one thinks about it.

This icebreaker is a hands-on contraband control endeavor.
The object is to learn as much as possible about the different ways that prisoners modify books in order to move contraband.
Divide the class into groups of four. All participants in each team will play the role of a prisoner trying to alter a book in order to move tobacco.
Each team will be given an old, used book. Optimally, this will be a law book that is no longer usable. Facilitators can find law books from the institutional librarian's discards. Old books can also be obtained from garage sales, used bookstores, and from local library discards. My preference is for law books, as these are common in jails and prisons. Also, law books are generally over 1000 pages. There would be more places to hide contraband in such a large vessel.
For added authenticity, the facilitator can provide each team with a pile of pencil shavings and one business sized envelope or a blank sheet of paper. The objective can be specific to concealing "tobacco" and moving it with the law book/vessel.
Teams shall be instructed that they may only use items that a prisoner in that facility would legitimately possess. For example if the team elects to hollow out a portion of the book, they may only use a pen if prisoners are permitted to use pens in that facility. They may not use a pair of scissors that may be in the training room, as is likely that prisoners are not permitted to possess scissors.
For even more authenticity, the facilitator can appoint a person to "make rounds" and observe the progress. In similar exercises such as shank making from a metal candy container, I invoke the "3 feet rule". I tell the participants up front that if I am not within 3 feet of anyone on the team, then I or the appointed rover are not able to observe what the team is doing.
I would further instruct that the team is to be discreet. When a rover is within range, the team may utilize ruses, diversions or deception. This is done to keep the observer from witnessing their progress.
Teams are given a reasonable amount of time to conceal the faux tobacco in the books. A period of 15 min. may work well for this purpose.
Observe the team and make notes. Ask these questions: Do some teams plan or talk it out? Or does the team dive right in? Are there members who are dominant on the team who will take all initiative? Or is team rather equally utilized?
At the end of the appointed time, each team will elect a spokesperson. Each spokesperson in turn will report how they could conceal the faux tobacco in the law book.
The rover or the facilitator can note on a whiteboard where each team concealed the tobacco.
Of course, as this exercise is used over the years, the facilitator will find common answers as to where tobacco can be hidden. Most will opt immediately for the pocket part or the binding. Others will try to make a hollow in an unobtrusive part of the book. Others still will try to construct a hidden pocket with the back pages in the back cover. The facilitator can tell the participants after the exercise places that they may have missed that are commonly occurring hiding spots. Of course, if one of the teams comes up with something that is not usually used as a hiding place, that should be noted as new and unique to the exercise.

As we know some prisoners are very clever in how they move contraband. And the law book is just one of many vessels. It pays for us to role-play and to try to think like a smuggler. With some pencil shavings, and envelope, discarded law books, and some ingenuity there is no telling what hiding places can be conceived. The end result is an awareness among staff that increases safety within the facility.

Joe Bouchard is a Librarian employed with the Michigan Department of Corrections and a collaborator with The International Association of Correctional Training Personnel (IACTP). He is also the author of "IACTP's Corrections Icebreakers: The Bouchard 101, 2014". The installments in this series include his opinions. The agency for which he works is not in any way responsible for the content or accuracy of this material, and the views are those of the contributor and not necessarily those of the agency. While some material is influenced by other works, all of the icebreakers have been developed by Joe Bouchard.

Visit the Joe Bouchard page

Other articles by Bouchard:
---