Open the Door - Segregation Reforms in Colorado
By Rick F. Raemisch & Kellie Wasko
Published: 01/25/2016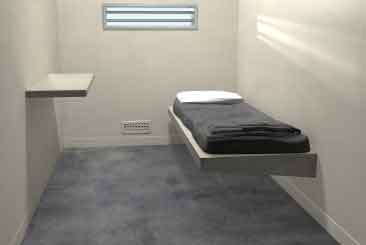 The following is the conclusion of a 3 part series about segregation reforms in Colorado



LESSONS LEARNED



CDOC encountered roadblocks during the creation and implementation of its unique, unprecedented Administrative Segregation Reform efforts.

Staff initially noticed that offenders who had been transitioned out of Administrative Segregation may attempt to commit infractions in order to make their way "back" to the newly minted Restrictive Housing – Maximum Security Status, as they preferred the solitude and individual cells offered within this environment.

In response, CDOC developed steps to reduce the number of "revolving door" offenders. New statuses were created. An offender can now be placed in a protective custody status, only allowing him contact with offenders who have been vetted for security purposes. If an offender poses too great of a security threat, possibly due to a highly publicized case, he can be exchanged with an out-of-state correctional facility.

Staff began to witness successful, permanent transitions. Even offenders serving death sentences were able to interact with other offenders and land prison jobs.

Due to the focused and ambitious efforts of the Colorado DOC to embrace new philosophies and implement new policies to address this growing population, outside groups did not believe the successes of what we were accomplishing. Many stated that we were calling Administrative Segregation something else. But we have opened our policies and practices to be reviewed and witnessed. We have identified better ways to accomplish our goals and adjusted our practices as we design this manner of managing offenders. We manage offenders through scheduling and opportunities for them to come out of their cells. If they refuse these opportunities, we don't document the refusal. Housing units are structured to manage offenders according to schedules to maximize staff resources.

We offer our offenders in Residential Treatment Programs out of cell opportunities for both therapeutic and non-therapeutic time – we don't force them to come out if they don't want to. This has brought us ridicule and critique but we feel that we are reaching these offenders through time and patience and consistent dose and frequency of treatment availability.

One seasoned staff member even "warned" executive staff that the reforms were going to get someone hurt or killed. That same staff member, a year later, said they could not believe the changes in the offender behavior and participation in treatment.

The truth of the matter for the Department of Corrections is that none of the reforms could have been accomplished without the work and creative thinking of the staff responsible for implementing them. The executive team sent out weekly messages to the entire department, letting them know the next steps and the rationale for each process. We received feedback, concerns and suggestions from staff to consider as we implemented the reforms. This included involving staff in the process of policy and operations development. The facility management teams were given autonomy to take the goals of the executive director and operationalize them – therefore strengthening the ownership of the processes. It is the staff and the culture of progressive thinking that made all of the reforms occurring in Colorado possible.



LOOKING FORWARD



Since 2011, CDOC's Administrative Segregation/Restrictive Housing population has shrunk from more than 1,500 offenders to approximately 160. Remaining Restrictive Housing offenders receive continual review, with the goal of transitioning them back into General Population as soon as safely possible.

While working to decrease the number of offenders in Restrictive Housing, correctional officers and clinical staff have introduced the use of de-escalation rooms in which offenders can "take a timeout" when they need a break from General Population. The statistical success of CDOC's de-escalation rooms has yet to be determined. Anecdotally, many frontline workers report that these rooms seem to prevent incidents of offender-on-offender and offender-on-staff violence, as well as self-inflicted injuries.

Since the implementation of its Restrictive Housing Policy, CDOC has placed a special emphasis on providing staff with continuing education opportunities. The reason for this is twofold: to ensure the effective rehabilitation of offenders; and to decrease both staff and offender injuries by equipping staff to deal with difficult offenders using preventative measures instead of force. All staff are trained on mental health and trauma awareness and receive regular education on professionalism and positive communication.

The department continues to adjust program protocols to facilitate the most effective atmosphere for rehabilitation. Restrictive Housing's incentive-based foundation requires staff to develop new techniques that discourage negative behaviors without invoking formal disciplinary procedures. CDOC aims to continually improve both incentives and appropriate consequences. The department's ultimate goal is to create a Restrictive Housing system that looks at an offender's documented behaviors as well as his program participation when determining the success of his rehabilitation.

Additionally, the department is looking to develop and incorporate additional evidence-based, gender- specific programming for females, a traditionally underserved prison population. CDOC plans to accomplish this by adapting gender-specific programming to females.

Next steps for reforms include increasing the programming opportunities in the Close custody management control units. Also, the Department has recently installed restraint tables in the Restrictive Housing Maximum Security units and is working with facilities management teams and unit staff to identify additional out of cell opportunities for those offenders sanctioned to Restrictive Housing Maximum Security status.

In all of their endeavors, CDOC staff are guided and inspired by the department's mission statement: "to protect the citizens of Colorado by holding offenders accountable and engaging them in opportunities to make positive behavioral changes and become law-abiding, productive citizens." Staff accomplish this mission by using open and clear communication, supporting fellow staff in all lines of work, and working together to promote offender success.

There was no other agency developing a plan to intervene in long term isolation. The reforms of the Colorado DOC have been through the eyes of sound leadership and ambitious employees. The reforms have been implemented over the course of 2 years at various stages. The data is raw and without adequate time behind it to define best practice – yet. But the initial results are worth celebrating. There were no suicides in Restrictive Housing in the last year. The rate of assaults on staff, across the agency, are half of what they were in 2006. The average length of stay in Restrictive housing is currently approximately 7 ½ months and less than 1% of the CDOC population is housed in Restrictive Housing. Something that we are doing is working. We will continue to move forward with our design and re- design as we collect more data over time to write "best practice" for the industry.

As the old adage goes, "The only constant is change." CDOC aims to continually develop new and better pathways for offender success, and to implement best practices developed by other agencies. The department will continue its groundbreaking work motivated by the ultimate goal of "building a safer Colorado for today and tomorrow" — a Colorado safer for all those held dear by staff and offenders alike.

Rick Raemish has been the Executive Director of the Colorado Department of Corrections since 2013. Rick has successfully implemented prison reforms in Colorado resulting in a safe, dramatic reduction of offenders held in administrative segregation, now less than 1% of the population, and eliminating the use of administrative segregation for offenders suffering from serious mental illness. Throughout his career in criminal justice, Rick has held many esteemed positions including Sheriff of Dane County, Wisconsin and head of the Wisconsin Department of Corrections.

Kellie Wasko is the Deputy Executive Director of the Colorado Department of Corrections. Prior to her appointment, Kellie was the director of clinical and correctional services and the warden for multiple correctional facilities throughout the state. She has spent time working in adult and juvenile detention in both the private and public sectors.
---