GPS Supervision in California: One Technology, Two Contrasting Goals
By NIJ - Stephen Gies
Published: 01/04/2016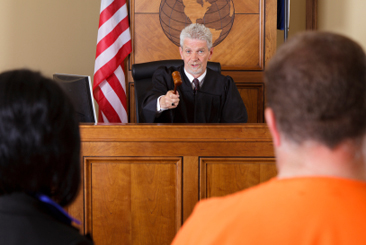 The following report was reprinted from NCJ 248778, July 2015, NIJ Journal

Two NIJ-supported studies with very different results show that GPS technology may be used to help prevent cime in various ways.

Using sophisticated technology to control crime generally appeals to both the public and policymakers, because it prompts visions of reduced crime and improved safety. GPS technology can track an offender's movements in real time and is designed to reduce crime by enhancing the likelihood that law enforcement will detect criminal behavior. For the public, this conveys the notion of a virtual prison, in which offenders are prohibited from engaging in any wrongdoing. Critics, on the other hand, maintain that the idea of pervasive and constant surveillance offers a false sense of security and does little to actually prevent crime; they often point to horrific crimes that have occurred while offenders were under GPS supervision [1].

Despite the absence of solid evidence for either position, the potential benefits outweighed the criticism and spurred many communities across the country to invest in GPS supervision equipment in the mid-to-late 2000s. Among these were two California counties that initiated programs that were structurally similar but conceptually quite different. The California Department of Corrections and Rehabilitation (CDCR) began a pilot program in San Diego in July 2005 to test the use of GPS technology as a deterrent for high-risk sex offenders on parole. Parole agents had generally positive experiences with the sex offender monitoring program, which prompted CDCR to expand the program across the state.

Meanwhile, interest grew in applying the same technology to address the state's serious gang problem. In March 2006, CDCR partnered with the city of San Bernardino to implement a 20-unit pilot project using GPS supervision for gang offenders. In May 2007, then-Gov. Arnold Schwarzenegger expanded the pilot program, adding 20 units each to Fresno, Los Angeles, Riverside and Sacramento.

The growing interest in using GPS technology as a supervision tool, coupled with the dearth of existing research and continued advancements in the technology, prompted NIJ to fund methodologically similar yet distinct evaluations of the two California programs. The goal was to understand whether GPS supervision would work with one or more offender groups and, if not, why not.

The sex offender study [2] used a quasi-experimental design to compare 258 sex offenders receiving traditional parole supervision with 258 sex offenders receiving GPS supervision. The study looked at two main outcomes: noncompliance (measured by violations of parole) and recidivism (measured by re-arrest, reconviction and return to prison). The researchers found that offenders who received traditional parole supervision were three times as likely to commit a sex-related violation as those who received the GPS supervision. In terms of recidivism, offenders who received traditional supervision were twice as likely to be arrested as those who received the GPS monitoring supervision. Overall, these findings were consistent with most of the recent research, which has found the deterrent value of GPS technology [3].

In a thought-provoking twist, however, the gang study [4] offered very different findings from those of the sex offender study, despite having a geographically similar population and a program that operated under almost parallel procedures with the exact same hardware (see Figure 1). In this study, researchers looked at a group of gang offenders who were released from prison and residing in California: 392 offenders receiving GPS supervision and 392 offenders receiving traditional parole supervision. Again, the researchers examined two main outcomes: noncompliance5 and recidivism. In contrast to the sex offenders, however, the odds of a technical violation were 36 percent greater among the gang offenders on GPS supervision, and the odds of a nontechnical violation were 20 percent greater. Conversely, the GPS group was less likely than the traditional supervised group to be re-arrested overall (the chance of being re-arrested was 26 percent lower). (CrimeSolutions.gov rates California's GPS supervision program for gangs as "promising." For more information, go to CrimeSolutions.gov, keywords: California gps supervision.)

To view the full report click here.

Stephen Gies is a senior researcher with Development Services Group, Inc. He conducted the NIJ-funded evaluations of the California Department of Corrections and Rehabilitation's programs for monitoring high-risk gang offenders and high-risk sex offenders using GPS technology.
---