Your Opportunity to School a Fish
By Joe Bouchard
Published: 01/11/2016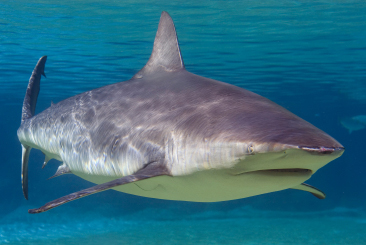 The following is an installment in "The Bouchard 101", a series featuring "Ice Breaker's" designed to promote training awareness and capabilities in the corrections industry.

Do you remember when your first day in corrections? You might have been regarded as green, fresh meat, red tag, or fish. The name fish is appropriate in this setting as one who is as new as to be easily caught. That is why mentoring is so important. The fewer fish that are caught, the larger the pool of effective staff and the better the safety.

Flash forward to today. You have all of your experience to back up your well-earned knowledge. You feel comfortable as one can be without being complacent. You are a seasoned, security-conscious corrections professional. During the middle of a routine day, a sergeant marches ten new recruits into your area of control. She asks if you have any advice for your new colleagues.

What do you tell the green staff? Some ideas follow:
Share concerns with chain of command.
Watch your sixes.
Do not approve a request from a prisoner without checking to see if it is permitted to do something.
Talk to different shifts.
Look at all staff as potential resources.
Follow policy and procedure.
The gems of advice are really limitless.

It is your opportunity to school a fish. And it is very simple to do. Let us start with this as a classroom exercise:
The class is split into groups of four.
A spokesperson is appointed/solicited from each group.
Teams compile ten bits of advice that they think all new recruits must have in order to do well on the job.
Each team ranks these in order of importance.
Each team reports out in turn to the entire class.
One of the spokespersons from the four is elected/appointed/ordered/volunteered to facilitate the class. This spokesperson guides the class in discussion of which of the 40 advice tidbits will become part of the big ten advice list. The best ten should be selected.
As the four lists are already prioritized, this should just be a matter of quick discussion.
The master list should eventually contain ten bits of advice in order of importance.
This is a very simple exercise that can serve as a great segue into any security module.
It is meant to build empathy between the seasoned staff and the new staff.
It shows the culture of the class.
It is a look at interpersonal dynamics which can serve as useful information for future classroom exercises. Thinkers, leaders, and effective compilers can be indicated by this exercise.
It gives seasoned staff a stake and interest in securing the new front – new staff.
It supports the mission statement of safety.
When practiced in the field, it could inspire fish to ask questions.
It is important to share old, favorite gems with new staff. These are really means of coping with this challenging profession. What is passed down as good advice for coping in a stressful vocation is crucial for the survival of staff. It also can produce an atmosphere of safety for prisoners and the public. Don't forget to school your fish.

Joe Bouchard is a Librarian employed with the Michigan Department of Corrections and a collaborator with The International Association of Correctional Training Personnel (IACTP). He is also the author of "IACTP's Corrections Icebreakers: The Bouchard 101, 2014". The installments in this series include his opinions. The agency for which he works is not in any way responsible for the content or accuracy of this material, and the views are those of the contributor and not necessarily those of the agency. While some material is influenced by other works, all of the icebreakers have been developed by Joe Bouchard.

Visit the Joe Bouchard page

Other articles by Bouchard:
---