Intelligence and Investigations Network Works to Keep DOC Facilities Safe
By Rachel Friederich, Washington Department of Corrections
Published: 02/22/2016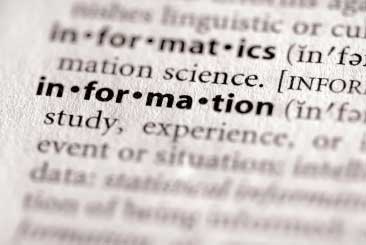 TUMWATER – If a fight breaks out behind prison walls, Christopher Newton tries to get to the bottom of it.

The task can involve questioning some of the most dangerous criminals around — members of rival gang members such as the Bloods and the Crips and the Norteños and Sureños, for example, — to figure out what happened and how to prevent it from occurring again.

That's not always easy.

"We deal with offenders who are not always the most trustworthy people and try to gain information from them," Newton said. "A lot of it is gut instinct and seeing how they react to you."

It's all part of a day's work as an investigator for the Department Of Corrections' (DOC) Special Investigative Services Unit, part of the department's Intelligence and Investigations Network.

In addition to responding to incidents, such as multi-offender fights, Newton and his colleagues also provide training, identify safety and security issues, investigate allegations of offender crimes in prison and assist local law enforcement with investigations as needed.

For example, one of Newton's responsibilities is to monitor offender Security Threat Groups, (STGs). An STG member is anyone who could potentially compromise the security of a prison, such as gang members. In recent years, the DOC has taken measures to keep prison violence among STG members at bay. One way the DOC does this is through how it integrates STG members. Offenders who are members of rival STG groups are never housed together at close custody facilities. At all minimum security and most medium security facilities, rival STG groups may be housed together. This gives the DOC a greater variety of housing location options for the offenders and opens up the types of rehabilitative programs available to offenders. Additionally, it gives offenders more opportunities for visits from family members. This helps the offenders receive the programming they need and learn to coexist without causing violence toward each other or staff members, Newton said.

Investigators also take other steps to ensure the safety of offenders with former STG affiliations, particularly those who have been dropped by their groups, or want to leave on their own. Newton can direct them to transition programs, such as "Thinking For Change," a class designed to help offenders change their behavior by teaching them how to react to difficult situations faced in everyday life.

Newton also works to keeps offenders with STG affiliations from communicating with other STG members outside of prison by screening their mail, phone calls and messages sent to the offenders though JPay, an electronic media tool offenders can pay for to receive email.

Given that a critical incident could occur at any DOC facility at any time, Newton must be ready to go at a moment's notice. "Every day, at any time, we could leave our families to ensure order is restored back to the facility," he said.

Just last year, he was deployed from the department's headquarters in Tumwater to assist with the investigation of six multi-offender fights at state prisons, one of which involved more than 100 offenders at the Washington State Penitentiary in Walla Walla. When called out to investigate, Newton stays at the facility anywhere from three days to a couple of weeks.

Prior to working in Intelligence and Investigations, Newton worked for two years as a corrections officer at Monroe Correctional Complex, and for nine years in Mason County as a police officer.

Over the years Newton says he's learned a lot about interacting with offenders to determine their intentions. Communication is often the key to finding out which offenders want to improve their behavior and which ones are up to no good.

"You give them respect and 90 percent of the time, you get respect back," Newton said.

Newton's expertise is apparent in his work, according to his supervisor, Chief of Investigative Operations Ruben Rivera, Jr.

Last year, the Intelligence and Investigations Network handled approximately 776 cases. Rivera says keeping up with that workload wouldn't be possible without investigators like Newton. He adds he relies on Newton's expertise to help place offenders in in the best location in prison that is conducive to addressing their behavior while taking proactive actions to reduce prison violence.

"Chris is a hard-working and conscientious investigator who has a firm grasp of the important mission he's been tasked to accomplish," Rivera said. "I place a lot of responsibility on his shoulders and I greatly appreciate all of the work that he does."

Rachel Friederich is a Communications Consultant for the Washington State Department of Corrections. She earned her bachelor's degree in communications from Central Washington University. She has worked communications and public relations for various Washington non-profit organizations as well as a reporter at newspapers and radio stations across Washington including The Daily World, Yakima Herald-Republic, and KGY-AM in Olympia.
---