When It Comes to Cleaning Solutions: Are You Getting The Most Bang for the Buck?
By Michael Wilson
Published: 02/29/2016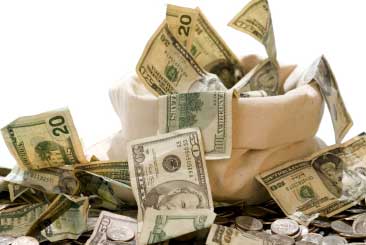 A problem found in many facilities, including correctional facilities, is that over time they may select cleaning chemicals and solutions over and over again with little or no awareness of which products are the most effective and the most cost-effective. This means that without even knowing it they may be paying more for one product while getting less bang for their buck when compared to another product. An example might help explain this.

Let's suppose our correctional facility is purchasing Brand A floor cleaner, which costs $20 a gallon and is viewed as a high-performing product. According to the manufacturer's recommendations, Brand A must be diluted with water at a ratio of four parts chemical to one part water.

Our correctional facility is also purchasing Brand B floor cleaner, and it too costs $20 a gallon. Further, it appears to perform as well as Brand A. However, according to the manufacturer, Brand B is to be mixed at five parts chemical to one part water.

Now your first thought may be that this does not seem to be much of a difference. After all, how much more can it cost if one product is mixed four to one and the other five to one?

When you are dealing with a 200,000-square-foot or larger correctional facility, and one in which most floors are hard-surface floors requiring regular if not daily cleaning, it becomes easy to see that this can make a big difference. With all else being equal, selecting Brand A can help save this correctional facility hundreds if not thousands of dollars every year in floorcare costs.

This tells us that one way that facilities can help reduce overhead costs, at least when it comes to cleaning, and identify their top-performing cleaning solutions is to analyze these products, determining which are most cost-effective and which perform most effectively. This can be accomplished in two ways that often can be used together. One is through a process called product mapping, and the second is working with an astute distributor with access to new technologies such as online "dashboard" systems that can further compare products.

Product Mapping

Let's start with product mapping. On a piece of paper draw a square. Now, mark it accordingly:
On the top, write "high performing."
On the bottom, write "poor performing."
On the left-hand side, write "less costly."
On the right-hand side, write "more costly."
Next, working with administrators, cleaning staff, or inmates if they are involved with cleaning, rank the performance of each product used for the same purpose, in this case floor cleaner. Some products will rank higher than others, and this should be reflected in how they are positioned in the square.

Next, analyze the costs of these same products. Important: Do not just use the sticker price of a product as its "cost." As discussed earlier, while two products may have the same sticker price, the costs to use the products over time may differ. See if the manufacturer provides information about how many applications are possible with the product at specific dilution ratios, or calculate this information on your own.

Finally, place the brands into the areas of the square that best reflects their performance and costs. In our example earlier, Brand A and Brand B would both be at the top of our map because their performance is about the same. However, Brand B would be farther to the right, indicating it is more costly than Brand A.

Now we have our products mapped and can see at a glance how their performance and costs compare. You can do the same with many different products—as long as they are all used for the same purpose—and consider other metrics as well. For instance, you might factor in whether the product is green or not, if it is easier to use compared to other products, etc.

Distributors and Technology

Let's continue with our scenario. We have determined that Brand A is high performing and most cost-effective. However, when it comes to cleaning solutions such as floorcare chemicals, there actually are hundreds of different brands made by scores of different manufacturers. That's why we need to bring in an astute distributor to determine if Brand A is still our best bet.

And because there are so many products to compare, we need to work with a distributor with access to new technologies, such as "dashboards" or analytical tools that can compare cost and performance of Brand A to scores of other brands. Essentially, these online technologies elevate the product mapping process. The map we put together earlier presents the small picture; using these online technologies allows us to see a much bigger and broader picture and, along with it, a greater number of products.

Cost Control

Proper cleaning and cleaning chemical selection is crucial in a correctional facility. Pathogens or contaminants not properly eradicated with effective cleaning and products can cause serious health problems that can spread far faster among a correctional facility population than in the general population. But we must make sure we are selecting products that are not only effective but cost-effective as well. The two systems discussed here can help correctional facility administrators accomplish this relatively easily.

Michael Wilson is vice president of Marketing for AFFLINK, a global leader in supply chain optimization, providing clients with innovative process such as the ELEVATE™ process as well as procurement solutions to drive efficiency in today's leading businesses. He can be reached at wmwilson@afflink.com.
---