Egg Hunt
By Joe Bouchard
Published: 03/07/2016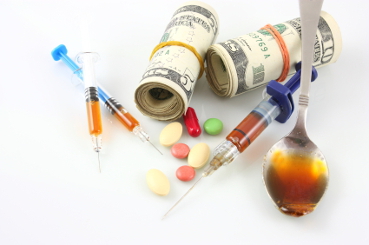 The following is an installment in "The Bouchard 101", a series featuring "Ice Breaker's" designed to promote training awareness and capabilities in the corrections industry.


Sometimes we can be motivated by something like a chocolate covered espresso bean. It is a unique incentive, delicious, and gives us a caffeine boost. Can an egg accomplish the same purpose? The following exercise complements any module on security issues.

Almost everyone did it. We recall as children how we searched for eggs on a spring morning in our past. The thrill of the chase spurred us on to find these multi colored little gems. And the prize for most eggs found drove us to push forward diligently.

Isn't corrections like that, in a way? Aren't we inspired when we find some contraband? The successful search doesn't just keep our facilities safer. We are determined to find more on the heels of a successful discovery.

The facilitator of "Egg Hunt" is given a unique opportunity to practice a poker face. When announcing this exercise to a classroom full of seasoned corrections veterans, it takes a strong will to refrain from smirking, laughing or smiling. In effect, the trainer must tell staff that they will search the room for brightly colored plastic eggs.

Items needed:
Marker and marker board to tally score
A few dozen plastic eggs. It is best that these be the sort of eggs that can be opened and snapped shut. This allows the trainer to conceal prizes or information within. These can be acquired at most retailers.
Gag or small gifts to offer to the winning team.
The facilitator can use words like this to introduce the topic:

"Right under our noses every day is a veritable treasure trove of contraband. Our facilities are chock full of illegal and unauthorized goods that offenders barter for other goods and services. Some items hold very little value, such as staples, paper clips or candy. Others are very precious to offenders, such as cell phones, metal or tobacco.

"Yet, removal of contraband from the system is crucial for our safety. With each bit taken out of circulation, our workplace becomes less perilous. In essence, each plan 'hatched' from the bootleg items can be thwarted. The protective shell around such plans becomes 'cracked,' in a figurative sense.

Let us suppose that the room is filled with contraband in the form of small plastic eggs. It is your job to find as many as you can. Your safety and that of your colleagues depends on your success."

Here are some suggested rules:
The instructor can develop a list of values for each egg color. For example, blue eggs can represent betting slips and are worth 10 points. Red eggs can represent narcotics and can be worth 50 points, etc.
It is best to distribute this list to "Hiders" (those who will conceal the eggs) in order to make the value of the contraband correspondingly challenging to find.
"Hiders" can also serve as "Observers" while the search is being conducted. "Observers" can report search strategies, dynamics and other aspects of the hunt after it is complete.
If there aren't a variety of colors of eggs available, contraband type and point value can be printed on a slip of paper and concealed in each egg.
To further generate a feeling of competition, teams can be selected or chosen by volunteer captains.
Have the newly formed teams declare a team name to coalesce the groups and further build competition.
The eggs will be concealed by the hiders while the seekers are out of the room. Then the seekers come in and search. They are told that there is a time limit. Ten minutes may be a reasonable time.

Seekers will not be informed of how many eggs were hidden. This echoes how the search in a facility may unfold. We are never certain when the actual search is over. In fact, it is really never over.

It is important, however, that the hiders and facilitator know how many eggs were hidden. The total hidden compared to the actual number found is a tangible measure of success of the combined efforts of the teams. The underlying lesson of "we are all in it together" can be highlighted at the conclusion of the exercise.

Of course, the team that scores the highest point value wins the prize, as well as the distinction of being on the winning team.

There are many things that the "Observers" should look for during the course of the search. These things are to be reported to the class to drive contraband and safety lessons home. Some of these lessons are:
Not all teams search in the same way. Sometimes a coordinated, efficient search will occur, while other strategies are more serendipitous;
Some searches will be flexible and adapt successful styles. For example, if a particular area yields ample eggs, that area may be searched again;
Loud taunts and bragging may erupt. Bold and emphatic expressions of search success are not easy to suppress with enthusiastic groups. It may be best to let this continue, as competition may increase, making for an interesting postmortem;
Espionage may occur. Some team members may try to entice hiders into giving hints or exact locations of eggs. This should not be forbidden, as it emulates the use of informers inside. Some would consider this as cheating. Others may deem this as utilizing resources.
As observers report what they saw during the search, relating of past contraband control tales can be encouraged.
In the end, this is the most important lesson: It is not a matter of the success and credit of separate teams and individuals. The fact that contraband has been removed from the system and safety has been enhanced are the key points. Perhaps eggs can inspire safety, after all.

Joe Bouchard is a Librarian employed with the Michigan Department of Corrections and a collaborator with The International Association of Correctional Training Personnel (IACTP). He is also the author of "IACTP's Corrections Icebreakers: The Bouchard 101, 2014". The installments in this series include his opinions. The agency for which he works is not in any way responsible for the content or accuracy of this material, and the views are those of the contributor and not necessarily those of the agency. While some material is influenced by other works, all of the icebreakers have been developed by Joe Bouchard.

Visit the Joe Bouchard page

Other articles by Bouchard:
---