Paradise Inside the Walls
By Joe Bouchard
Published: 03/14/2016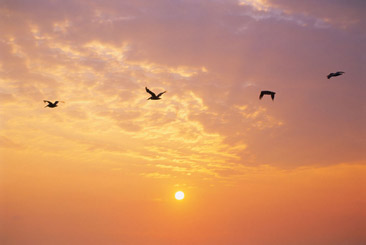 The following is an installment in "The Bouchard 101", a series featuring "Ice Breaker's" designed to promote training awareness and capabilities in the corrections industry.

Some classroom exercises which are very instructive can sometimes come out of left field. A strange concept that does not appear to have anything to do with corrections or criminal justice often takes the participants off guard. When you can bring the idea back to our vocation, it makes the lesson even more potent.

In "Paradise Inside the Walls," participants will learn about contraband control and the inside economy. All that is needed are a few pair of dice (pun intended) and some gift wrapping.

The facilitator can place a pair of dice in a small box or a gift bag. If you want to go for a dramatic effect, you can gift wrap the dice in an elaborate manner. Whichever manner you employ, here is how to start:



"I will need two volunteers from the audience. Any two will do. The first two people who come to the front of the classroom will be given a gift each. That gift is valued at over one hundred dollars. These presents are contained in these beautifully wrapped gift boxes. There is no catch. All that you need to do is come up here and claim your reward. Are there any volunteers?"



To heighten the suspense, the facilitator may ask the audience to guess what may be inside the boxes.

When the gifts are unwrapped, the volunteers may feel disappointed at finding dice as a gift. If the volunteers do not display a good sense of humor when they receive the dice, you may offer them something else from a dubious box of prizes.

They may keep the dice if your budget and conscience permits. However, it is best to inform them that they should not take the dice inside the facility, as they may be contraband.

Now it is time to divulge the lesson.



"Why did I call this a gift valued at over $100.00? This was inspired by a colleague who informed me that a he found some contraband dice in an offender's property. The offender claimed that he can, on a good day, take half of the table's winnings and earn up to $250.00. The offender placed a value of $100.00 on each pair of dice."



You may ask the participants a few questions about this.
How much would a pair of dice cost at a discount retailer?
Do you think the dice are worth more or less than $100.00?
Is gambling a source of danger in your facility?
Can little items mean big trouble inside the walls?
Then participants are given a list of common small items that can be easily acquired in any facility. The list can be developed by the facilitator or taken from the following list of small items.
Staples
Rubber band
Apple
Tape
Pen
Plastic wrapped tableware
Salt
Stamps
Carbon paper
Then the class is divided into groups of four or five. They will spend 10 minutes ranking the potential dangers of each item and conceiving of the many different uses for each. Each group will also add other small items that are potentially valuable to contrabandists to the list. The group chooses a spokesperson to report.

Paradise for some offenders can be attained by establishing a gambling empire with a pair of dice. Paradise for staff is when contraband controls are in place and the facility becomes safer. This staff ideal is more possible when we start to think of the value and different uses of common items.

Joe Bouchard is a Librarian employed with the Michigan Department of Corrections and a collaborator with The International Association of Correctional Training Personnel (IACTP). He is also the author of "IACTP's Corrections Icebreakers: The Bouchard 101, 2014". The installments in this series include his opinions. The agency for which he works is not in any way responsible for the content or accuracy of this material, and the views are those of the contributor and not necessarily those of the agency. While some material is influenced by other works, all of the icebreakers have been developed by Joe Bouchard.

Visit the Joe Bouchard page

Other articles by Bouchard:
---