I Meant To Do That!
By Joe Bouchard
Published: 03/21/2016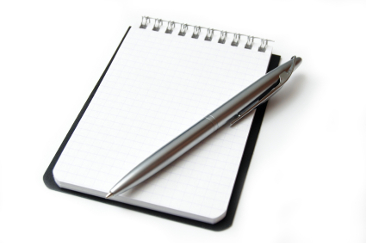 The following is an installment in "The Bouchard 101", a series featuring "Ice Breaker's" designed to promote training awareness and capabilities in the corrections industry.

Our professor looked into the full classroom and assessed her students. She said, without a hint of merriment on her person, "Always remember this: Six equals sex."

Puzzled, many of us snickered. More of us did not comprehend. She went on to explain: "Your spell check on your computer is a wonderful thing. However, it does not check for content or logic. If you mean to type 'six' but type 'sex', the computer will not see 'sex' as out of place or misspelled."

I thought of this and the horrible consequences of that particular example. Let's imagine that I am writing a proposal. I may intend to solve the problem with six ideas. However, the reader would have a different picture in mind if I were to mistakenly write, "This challenge can be met with these sex ideas." I am a problem-solving writer, not some libidinous scribbler. So, you see, it pays to proofread.

I have allowed the computer's spell check to grasp my destiny by not heeding the six = sex lesson. There have been times that I created a PowerPoint presentation where I used the word 'illicit' rather 'elicit.' Polite audience members have informed me of my missteps.

Sometimes it is easy to turn the tables and to make an error on your part into a lesson. Once, I had committed a misspelling on a PowerPoint. When a playful audience member questioned my intellectual worth, I retorted, "That was a test of your observational skills. You passed! You found the error."

Imagine if errors were intentional in order to reinforce observational skills. This can be easily done in print or electronic form. The trainer needs only to make a short trivia handout or PowerPoint. Simply find 10 facts about the president, the United States, sports or any topic. This information can be acquired on the Internet or from an almanac. Place them in question form. On the PowerPoint presentation, make the next slide the answer to the question.

Example:
Q: Which state has the smallest area of land?
A: Rhode Island

But it is important to make intentional errors.

Modified example:
Q: Witch state has the smalest area of land?
A: Rode Island

Do not mention the errors to the class. It is a test of tact, patience and observation. The object is to see who breaks the ice. Once the first flaw is uncovered, the reluctant participants will be more willing to share their observations. It is a study in group dynamics, assertiveness, and grammar/spelling.

Now the cat is out of the bag. The participants know that you make errors. They may not know at this point if they were or were not honest mistakes. To take it a step further, the creative trainer could pass out a few paragraphs of a corrections related topic. Again, the errors are intentionally inserted. Each participant has two minutes to find as many errors as possible.

Here are a few points to remember:
Don't worry about no one mentioning the errors. Corrections staff are observant and generally outspoken.
Choose the trivia topic for the particular audience.
Aim for subtle errors, not blatant.
If it advances the lesson of observation, practice your poker face. Pretend that you are unaware of the errors.
So, if it is true that six equals sex, we are always in need of practicing our observation and editing skills. The large amount of paperwork that our agencies generate demands our critical attention. This can be achieved through this simple exercise.

Joe Bouchard is a Librarian employed with the Michigan Department of Corrections and a collaborator with The International Association of Correctional Training Personnel (IACTP). He is also the author of "IACTP's Corrections Icebreakers: The Bouchard 101, 2014". The installments in this series include his opinions. The agency for which he works is not in any way responsible for the content or accuracy of this material, and the views are those of the contributor and not necessarily those of the agency. While some material is influenced by other works, all of the icebreakers have been developed by Joe Bouchard.

Visit the Joe Bouchard page

Other articles by Bouchard:
---