Remembering Peggy Conway
By Mark Peel, Civic Research Institute - Journal of Offender Management
Published: 03/28/2016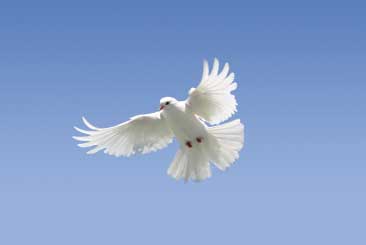 The following article has been reprinted with permission from © Civic Research Institute, Inc.

Civic Research Institute became the publisher of The Journal of Offender Monitoring in 1998. Our first issue was Volume 11, Number 1, and it included four essays contributed by leading experts in the field, all of whom had been asked to comment on why EM did not seem to be succeeding in achieving the number of offenders under remote supervision that agencies and providers had expected. One of those four essays was written by Margaret M. Conway, at the time a general manager with Digital Products Corporation in Florida. It was the beginning of a long and rewarding association. Peggy would be a regular contributor to JOM until the Winter issue of 2000, when she succeeded founding editor Marc Renzema as Editor. She served in that position with energy, intelligence, creativity, and integrity for 15 years.

Peggy Conway passed away early in the summer of 2014 after complications from long-standing health issues. Peggy was one of the most positive people I've ever known, and few of us knew how sick she really was until very near the end. In fact, during her illness she brought into our sphere the Swiss technology developer Geosatis, and recruited Rory Gallagher, a British expert on EM and now with the London Police Department, to join our editorial advisory board. Rory's first contribution for the journal appears in this issue.

During her tenure as editor, Peggy totally redesigned our EM Survey, and made it an incredibly thorough and useful resource for companies seeking to add or expand an EM function. Investors also relied on it as a source of data on the leading companies in the field. She cultivated relationships with some of the leading thinkers and writers on EM. One of them, Mike Nellis, will become our new editor with the next issue.

Peggy loved to get down into the weeds. She visited or spoke with EM programs all over the country, from California to Indiana to Florida to Louisiana to Pennsylvania, to find out how courts, probation agencies, sheriff departments, and prosecutors were using electronic monitoring. Her idea was that everyone stood to gain from learning how different jurisdictions tackled common problems. In addition to her role for us, Peggy worked with public agencies and private monitoring companies alike. She helped develop an EM track for the National Law Enforcement and Corrections Technology Center's annual conferences, and was a regular at the training institutes of the American Probation and Parole Association, for whom she also developed a manual on EM. She loved learning, and sharing what she'd learned.

Peggy believed in electronic monitoring. She believed it could be reliable and useful, but more importantly that it could be humane and just. Her first "Letter from the Editor" in the Spring 2000 issue called attention to America's alarmingly high incarceration rate, which had just reached two million in prison—a state over which "few of us can take pride"—years before the issue was on most people's radar. On a more practical level, Peggy sought out articles and advocated strategies to reform and rationalize the bureaucratic way agencies went about buying monitoring services and technology: most procurement regimes asked for the wrong things, added unnecessary conditions, and bogged down well-intentioned agencies with pointless inefficiencies without providing much protection. She knew how to cut through red tape, but would have preferred to get rid of most of it altogether.

Within months of Peggy's death a group of volunteers, led by Dennis Doffing, took steps to preserve her legacy by forming a committee to create a scholarship in her memory. The Margaret (Peggy) Conway Memorial Scholarship is accepting donations to create a sustainable fund to help future criminal justice professionals while in college. The scholarship fund will be administered by the non-profit Minds Against Crime www.mindsagainstcrime.org. The goal is to award a scholarship annually to a college student who is a junior or senior and studying criminal justice. If you would like to learn more about the scholarship or donate to it, please visit the Minds Against Crime web site www.mindsagainstcrime.org. And if you know of a potential recipient, please contact the organization through its website.

Mark Peel is President of Civic Research Institute and Publisher of The Journal of Offender Monitoring.
---