Dan Pacholke Earned Reputation as Trouble Shooter, Retires After 33-Years at Washington Corrections
By Andrew Garber, Washington Department of Corrections
Published: 04/04/2016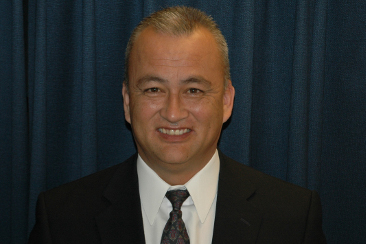 Dan Pacholke earned a reputation early in his career for being the guy to call when there was trouble.

Whether it was a riot at Clallam Bay, or gang activity at the Monroe Correctional Complex, or an escape at the state penitentiary in Walla Walla, Pacholke was the person the Department of Corrections tapped to fix whatever went wrong.

"He's a combination of an idea man, and the guy who could get it done. I never had any question that if Danny was on an assignment, he would accomplish it," said Eldon Vail, a former DOC secretary who worked with Pacholke. "He's just good at figuring out what to do."

Pacholke's experience as a trouble-shooter, during a 33-year career at the department, also helped prepare him to face the agency's biggest crisis ever – the sentencing miscalculation – when he took over as secretary last year, Vail said. "He had one more big situation to confront, and he did the best he could to get to the bottom of the problem, and solve it."

Pacholke, who retired on Thursday, March 10, said he's leaving the department in good shape, and that he has no regrets.

The past six months as DOC secretary, he said, "have been the highlight of my career" although it wasn't a job he was expecting.

Pacholke announced last fall he was going to retire, then Gov. Jay Inslee asked him to take over the department when former DOC Secretary Bernie Warner left for a new job.

The request fit a pattern for the new secretary. "I never really had a strategic direction," he said of his career at DOC. "I just took it a job at a time."

Early days

Like many DOC employees, Pacholke sort of fell into corrections as a career.

After graduating from high school, Pacholke worked for a while at a cardboard factory in Olympia. "It was hard work," he recalled. "I was 20 and looking around and thinking, 'Man, I can't do this when I'm 50.' I saw guys around me who were 55-years-old and looking like they were going to pass out, and they were doing the same thing I was doing."

His father was a correctional officer at McNeil Island at the time and suggested he try to get a job there.

Pacholke soon found himself working in an old cell house at the prison that was reminiscent of a movie scene from the 1930s. "I was a young kid running around that cell house and just got fascinated by the action as much as anything," he said. "Prison at one level is just routine and predictable and scheduled and then at any minute, you know, disruption happens. There's a fight or use of force or whatever. I got fascinated by that."

DOC was in an expansion mode and opportunities for promotion came quickly for Pacholke, first as a sergeant and then as one of the first lieutenants brought in to help run a brand new prison DOC opened at Clallam Bay.

Vail said he first became aware of Pacholke when the then-young officer led a charge to quell an out of control prison living unit at Clallam Bay. Vail, a newly minted superintendent back then, was asked to review the event.

Video footage showed a team of corrections officers bursting into a living unit to subdue the inmates. All the officers wore protective gear – except Pacholke.

Vail, a former DOC secretary, said he still teases Pacholke about the incident, but the young officer clearly made an impression. Vail later turned repeatedly to Pacholke to fix things. "It was like, if I've got a hole in something, who am I going to put there? It was Danny," Vail said. "If you wanted to get it done, you gave it to him."

Gladiator school

Pacholke called working at Clallam Bay in the late 1980s and early 1990s a "gladiator school," but it's where he first started earning his reputation as someone who can handle emergencies, including at McNeil Island, Monroe and the state penitentiary in Walla Walla.

He was eventually tapped to create the department's first emergency response program to create teams at all the facilities and standardize training "so that if we have a riot at Walla Walla and we need to deploy a team from Airway Heights, we're not going to have a problem with tactics and language and all that kind of stuff," Vail said.

After establishing the emergency response program, the department appointed Pacholke to become superintendent at the Cedar Creek Corrections Center. While there, Pacholke completed a bachelor's degree at The Evergreen State College.

He also encountered Nalini Nadkarni while at Evergreen and collaborated with her and other instructors at the college to create what eventually became the Sustainability in Prisons Project (SPP).

Pacholke said he sees the internationally recognized program "as a way to engage inmates in meaningful activities, not so much as defined by us but as defined by their interests."

As Pacholke rose through the ranks at DOC, including director of prisons and deputy secretary, he worked to expand SPP.

And during the Great Recession, when state agencies including DOC had to cut budgets, Pacholke saw SPP as a way to introduce low cost programming that could help change offender behavior and also bring in community groups to help with programs ranging from dog training to saving endangered species. "It makes prisons more permeable in the sense that it gives people the ability to come in and out and see good rather than just seeing a big fence that we keep throwing money over," he said, adding "I knew we had really made it when David Letterman made fun of us in a monologue."

Vail said Pacholke is leaving behind a significant legacy of programs at DOC, including SPP, TEDx talk, and successful programs to reduce gang violence. "He shouldn't be remembered just for what he did on the hard core emergency response side."

He noted, for example, that Pacholke's work to change the behavior of offenders in max custody, so that they can be moved to other custody levels, has become a national model that's drawn in visitors from across the country.

Pacholke said that during his career there have been several "sentinel events" that led to fundamental changes within the department, including the murder of Jayme Biendl and now the sentencing miscalculation issue.

"This is the largest crisis this agency has ever faced," he said, and exposed fundamental weaknesses that DOC is actively addressing in ways that will make the department better and stronger. "It will forever change the nature of how we look at IT and records staff."

Pacholke said the department remains a great place to work and he would encourage people to consider DOC as a career. "I've enjoyed the whole time I've been in corrections," he said. "It's an interesting career that's loaded with challenges. And it's an honorable profession."

Andrew Garber has more than 30 years' experience as a reporter at daily newspapers in South Carolina, Florida, Maine, Idaho and Washington. He spent 14 years at The Seattle Times with most of that time as a statehouse reporter covering the governor's office, the Legislature and state government. He joined the Washington Department of Corrections in March 2015.
---