Health & Wellness
By Terry Campbell, Professor, Purdue University Global
Published: 05/09/2016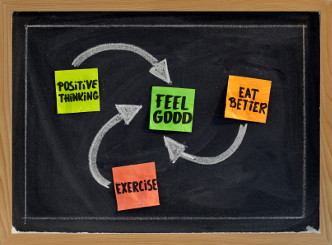 Officer health and wellness cannot be ignored and should not be taken lightly. Research indicates correctional officers and others working in corrections are prone to stress. If this goes unchecked, this may lead to additional health and mental health concerns. Notice I included mental health. Among corrections officers there is an increase in suicides. This is another area where stress left unchecked can lead to life threatening activities. Overall stress of officers is still a topic that is not accepted and discussed in all agencies. Some officers feel if they come forward with concerns about stress and handling of their duties, they will be subject to ridicule, disciplinary action, embarrassment, and may jeopardize their job. Something is wrong with this scenario.

Leadership starts at the top and sets the tone and direction of the staff and facility. The administration faces daily stress issues as well, and still must exhibit a positive culture. Does the mood of the administration trickle down and is this felt by all? Some of our supervisors try and perform their jobs and lead by example. Unfortunately, some of the examples are not very positive. Do some supervisors put forth a communication barrier that affects all and portrays "I do not want to be bothered attitude"? All of this leads to miscommunications, adds stress to the job, and does not promote a healthy environment.

Sometimes we are all guilty of not putting forth our best efforts. We begin to feel some stress and this leads from one thing to another. It may affect performance, reactions to incidents, how we address others, trust, and blaming others. There are warning signs for this, yet we either fail to recognize these signs or we deliberately ignore and add to the problems. When we went through the academy we talked about inmates, housing, stress and pressure, suicide behaviors, mental health issues, and other. Yet, when we look at our academy for training related to officer stress, we often find this is non-existent or only a small block of training is offered. Training for the most part focused on inmates.

Our levels of staffing are required to provide a safe and secure environment for the inmates as well as staff. This also includes non-uniform personnel. We are supposed to be a team and pull together when the times are rough. We face working extra shifts, encounter officer to inmate ratio is not balanced, lack of support and/or mistrust among staff, etc. When this occurs we create an unsafe and very dangerous environment.

I recently conducted some research into this topic and came away with some surprises and frustrations. We are seeing an increase in officers' suicides and officers with the symptoms for post-traumatic stress disorder (PTSD). Yes, some our agencies are lagging behind in providing assistance. When you have time, check with your agency and see what Employee Assistant Programs are available and exactly what do they consist of. Also, see if you have received any training within the last year regarding stress. Stress, officer suicide, and other areas are often considered topics we only discuss behind closed doors. You have a responsibility not only to your family, but your co-workers, and yourself to be prepared in dealing with stress.

I mentioned earlier to check your health and receive a health screening. Are you actively involved in an exercise program, are you watching what you are eating, have you shown any symptoms or signs of stress and are you taking any corrective actions? Now is the time to act and recognize you cannot do this alone. We have enough stress at work without bringing this home and having negative effects on our families. When you have time I would like for you to read the following article:

Correctional Officer Wellness and Safety Literature Review, July 2013.

Also, I provided an additional site to review from NIC.

Contents of the abstract identifies different categories of stressors for staff.
"Inmate-related: threat of violence/injury, inmate mental illness, substance abuse, suicide, etc.
Occupational (inherent to the profession): closed work environment, hyper-vigilance, etc.
Organizational/administrative: mismanagement, poor leadership, inadequate resources/pay, understaffing, etc.
Psycho-social: fear, work/family conflict, media scrutiny, etc."
If these stressors are not dealt with, then they will lead to other and often more severe medical and mental health disorders. At the end of your shift, you should be able to go home, interact with family and others, and remember to control. Being stress free allows for a more positive lifestyle and allows you to rest and return to work with a clear mind. No clutter equates to positive reaction and successful performance of your assigned job duties.

In 2005, the American Correctional Association (ACA) published a guide named Stressed Out. The areas identified can assist administrators and supervisors in dealing with stress and ways to reduce stress among staff.
"Emphasize positive, upward communications.
Remain assessable.
Avoid the assumption that things are running smoothly if there are no complaints.
Practice the 'management by walking around' (MBWA) method of supervision.
Be proactive.
Rotate work assignments frequently.
Promote teamwork.
Never discipline a subordinate in front of others.
Show your appreciation.
Acknowledge and reward above-average job performance.
Initiate effective intervention when confronted with a burned-out employee.
Make basic, self-help recommendations to burned-out employees." (Cornelius, 2005).
Now ask yourself is this is occurring at your facility. If not, this does not mean you cannot benefit from some of these lifestyle changes. Remember, change has to begin with you. This may take a little time and patience on your part. In the long run, this will pay dividends.

Thanks and stay safe out there.

Terry

Terry Campbell is a criminal justice professor at Kaplan University, School of Public Safety and has more than 20 years of experience in corrections and policing. He has served in various roles, including prison warden and parole administrator, for the Arkansas Department of Corrections. Terry may be reached at tcampbell@kaplan.edu.

Other articles by Campbell


---