Restrictive Housing for Juveniles: Punitive, Not Rehabilitative
By Kevin Fiscella, MD, MPH, and Robert E. Morris, MD, CCHP-P
Published: 05/30/2016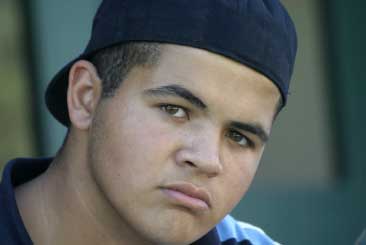 Reprinted with permission from the Spring 2016 issue of CorrectCare, the quarterly magazine of the National Commission on Correctional Health Care. Click here to view the full issue.

Recent media reports have highlighted the risks of restrictive housing, i.e., disciplinary or administrative segregation, particularly for juvenile offenders. This practice, referred to in popular parlance as solitary confinement, is distinguished from brief interventions such as "time-out," a component of some behavioral treatment programs. It is also distinguished from emergency seclusion, which is a short-term emergency medical procedure that is strictly regulated by federal, state and health care regulatory agencies. Notably, health care regulations prohibit the use of emergency seclusion as "a means of coercion, discipline, convenience of staff or retaliation."

Alexis de Tocqueville commented, "This absolute solitude, if nothing interrupts it, is beyond the strength of man; it destroys the criminal without intermission and without pity; it does not reform, it kills."

The potential psychological harm and impairment in social functioning that arises from the social isolation of restrictive housing potentially undermines the core rehabilitative component of criminal justice.

Adolescents may be particularly vulnerable to the social isolation of restrictive housing. The adolescent brain, which is still developing and highly sensitive to social and peer effects, is arguably especially sensitive to social isolation. Adolescents learn to self-regulate their emotions by interacting with peers and acquiring their norms. Social isolation undermines the establishment of emotional regulation, potentially increasing the risk for self-harm and hindering the adolescent self-regulatory development needed to adapt to society. In addition, restrictive housing may foster and reinforce an adolescent's identity as a "bad kid." Once such an identity takes hold, it can be difficult to change.

A Widespread Practice

Restrictive housing is widely employed in jails and prisons in the United States. A recent U.S. Department of Justice report found that 20% of all prison inmates and 18% of jail inmates had spent time in restrictive confinement. Strikingly, 10% of prison inmates and 5% of jail inmates had spent 30 days or more in restrictive housing. In adult facilities, youth under 20 years of age had the highest rates of time in restrictive housing. Significantly, duration of time in restrictive housing was associated with higher rates of psychological distress and psychiatric disorders.

Restrictive housing is also associated with inmate self-harm. A study conducted at the New York City jail system and published in the American Journal of Public Health in 2014 reported that restrictive housing (referred to as solitary confinement) was associated with self-harm including suicide. Overall, restrictive housing was associated with nearly a sevenfold higher rate of self-harm, even after controlling for a range of inmate characteristics including mental illness. Inmates younger than 19 years old were at highest risk for self-harm.

A Harmful Practice

The absence of high-quality studies, such as randomized trials, makes it difficult to fully tease out the direction of effects—is it simply that inmates who are at higher risk for self-harm are more often placed in restrictive housing, or does restrictive housing result in psychological and self-harm? However, the implication that restrictive housing is harmful is consistent with the science on social isolation and sensory deprivation as well as observational studies.

Evidence is largely lacking that this practice reduces disciplinary problems or improves facility security relative to less potentially harmful alternatives. The U.S. Government Accountability Office, in reviewing the Federal Bureau of Prisons, stated, "Without an assessment of the impact of segregation on institutional safety or study of the long-term impact of segregated housing on inmates, BOP cannot determine the extent to which segregated housing achieves its stated purpose."

The National Research Council, in its report on Reforming Juvenile Justice, concluded, "A harsh system of punishing troubled youth can make things worse, while a scientifically based juvenile justice system can make an enduring positive difference in the lives of many youth who most need the structure and services it can provide."

The United Nations Rules for the Protection of Juveniles Deprived of their Liberty explicitly prohibit restrictive housing for juveniles in correctional facilities. This resolution was supported by the United States and was subsequently endorsed by the American Academy of Child and Adolescent Psychiatry.

Viable Alternatives

There are viable alternatives to restrictive housing that are both more humane and potentially more rehabilitative. Some correctional facilities employ special programming. For example, Washington uses a structured curriculum that teaches progressive development of self-control with gradually improving socialization. Other states have adopted programs based on behavior modification principles. Some facilities have adopted structured sanctions such as mediation, anger management groups, restorative justice approaches coupled with loss of privileges (e.g., access to the commissary, TV viewing, visitation), making amends for damaged property and assignment to less-favored work or shifts. When protective housing is needed, steps can be taken to minimize social isolation and sensory deprivation and to limit the time in such settings, including ongoing engagement with trained staff while the youth is isolated from peers.

Steps We Can Take Today

Prior to deinstitutionalization of patients with mental illness in the late 1960s, psychiatric hospitals became known for abusive conditions that increased rates of violence and harmed mental health. These included overcrowding, use of straitjackets and seclusion. As a result of these abuses, seclusion and restraint became tightly regulated in health care.

Today, jails, prisons and detention facilities house 10 times more mentally ill persons than do psychiatric hospitals. Correctional facilities need to follow the lead of psychiatry and community health care and eliminate restrictive housing, particularly for those most vulnerable to its effects. Health care staff can play an important role in monitoring segregated inmates and advocating for their removal from segregation, especially if the inmate begins to show negative effects of isolation. Also, the health care authority can collaborate with the security administration to adopt policies that reduce or discontinue the use of seclusion. Doing so will better prepare juveniles for reentering society.

About the Authors
Kevin Fiscella, MD, MPH, is dean's professor, Family Medicine and professor, Public Health Sciences and Community Health at the University of Rochester (NY) Medical Center.
Robert E. Morris, MD, CCHP-P, is professor emeritus in the Mattel Department of Pediatrics, University of California at Los Angeles.
Both serve on NCCHC's board of directors: Fiscella as liaison of the American Society of Addiction Medicine and Morris as liaison of the Society for Adolescent Health and Medicine.

See NCCHC's new position statement on Solitary Confinement.
---